'Outlander' Star Sam Heughan Put His Executive Producer Title to Good Use for Season 6 — He Hired an Intimacy Coordinator
'Outlander' is officially back for season 6, and this season Sam Heughan wanted a little more help when it comes to the show's infamous sex scenes.
ARTICLE HIGHLIGHTS
Outlander stars Sam Heughan and Caitriona Balfe are now producers on the Starz hit.
Season 6 will feature plenty of intimate moments for Jamie and Claire despite the shortened season.
Heughan used his new title to help make those intimate scenes more comfortable.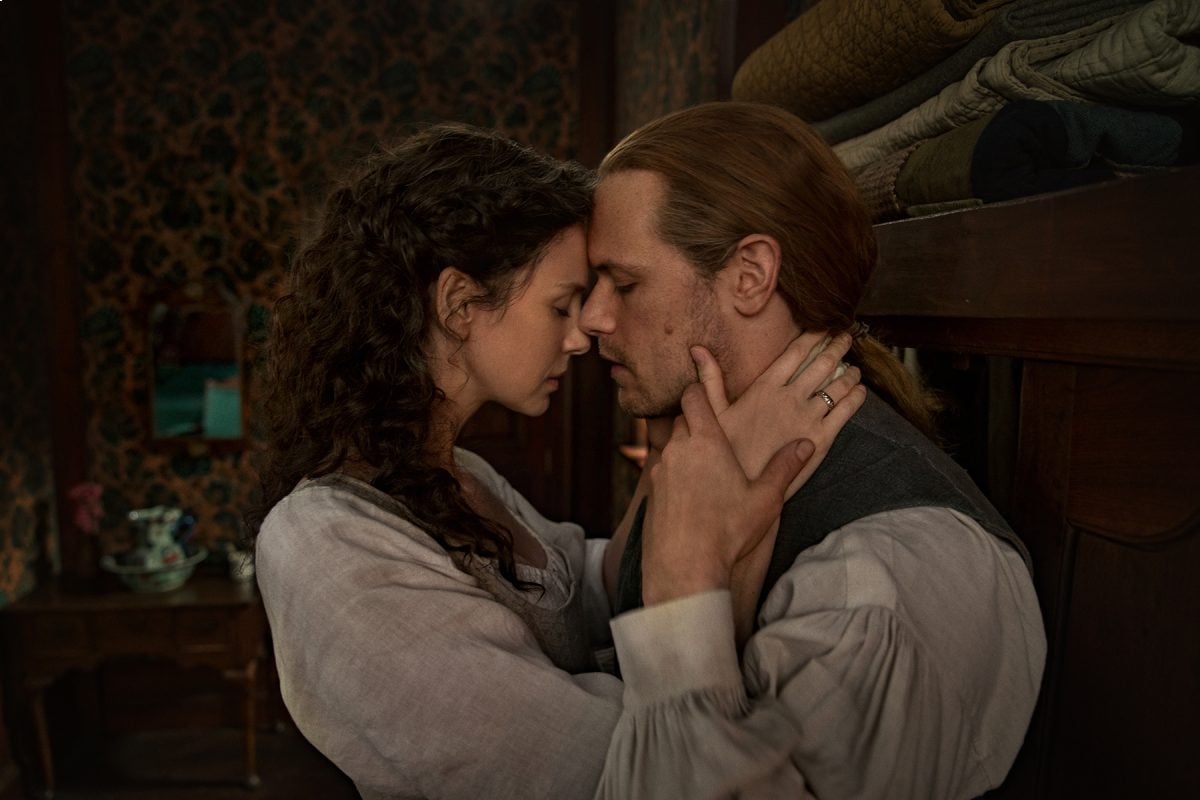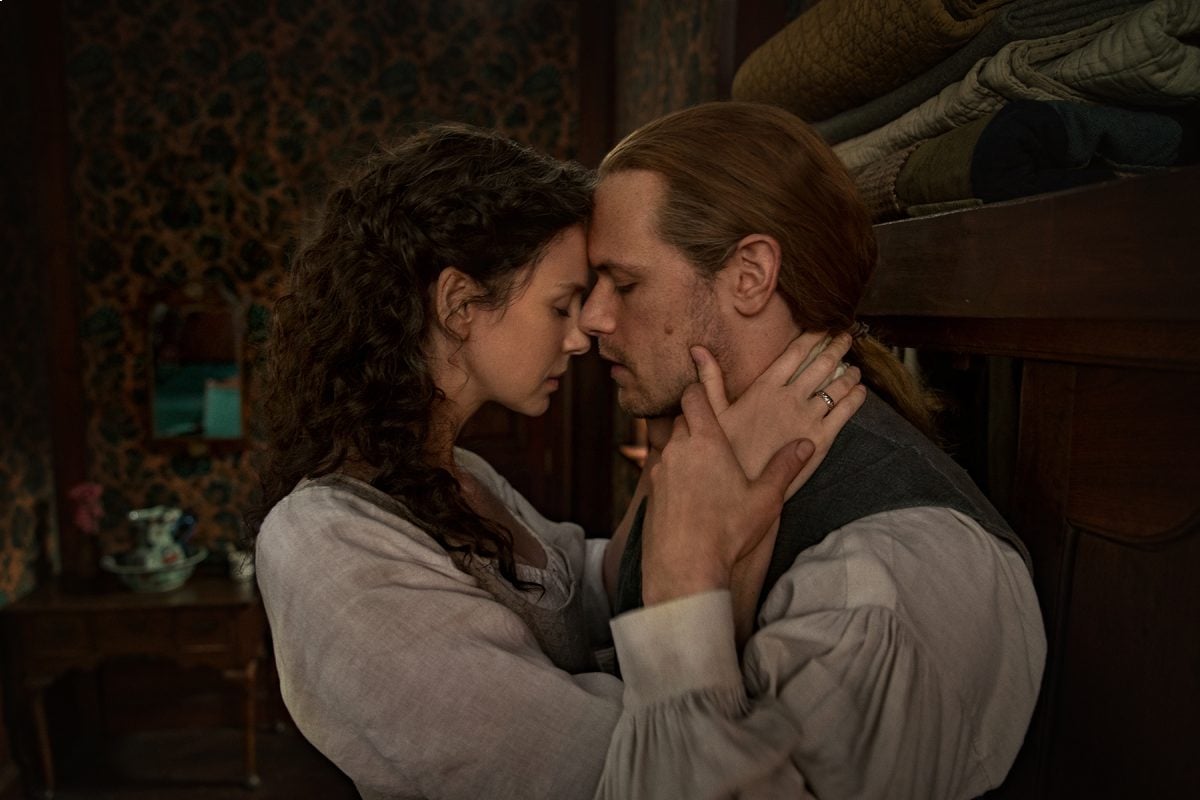 Outlander has finally returned for season 6. But just because new episodes were filmed amid the pandemic, that doesn't mean the Starz time-traveling drama will lack the passion and intimacy it's known for between Sam Heughan's Jamie Fraser and Caitriona Balfe's Claire. According to Heughan, the new season of Outlander will have a lot of sex — with one major change.
Sam Heughan and Caitriona Balfe are now producers on 'Outlander'
When Heughan and Balfe renegotiated their Outlander contracts as the originals were set to expire, both stars added the title of producer to their respective resumes. This new title allowed Heughan to bring on intimacy coordinator Vanessa Coffey for season 6.
"With intimate scenes, it's important that everyone is protected, but also we find a way to explore these scenes and actually maybe get something more out of them," Heughan explained to Josh Horowitz on the Happy Sad Confused podcast, per Parade.
"I think this season we've done an even better job with those types of scenes because she [Coffey] really helped us understand what we are doing and how we build up this relationship and take it somewhere else, so she's been terrific."
Season 6 will feature plenty of sex between Jamie and Claire
Bringing an intimacy coordinator to the set for season 6 is a good indication that there will be plenty of sex between Jamie and Claire in the new episodes. Those scenes were definitely part of the season premiere. However, the goal is to include steamy scenes whenever they serve the story. Not just for the sake of meeting viewer expectations.
Balfe told the Radio Times that one thing that makes Outlander so great is that viewers get to see "the domestic daily life of a couple who actually make things work." She says that fans will spend more time with the characters despite the fewer number of episodes in season 6. Including some moments where the couple are just in each other's company. Which was a welcome change for Balfe, who admits she doesn't love all of the sex scenes.
"They're never the most fun to film. I think at this point we know that they have a healthy sex life!" Balfe said, before noting "it's a really core part of their relationship: they're as in love with each other now as they were from the get-go."
Sam Heughan says times have changed since 'Outlander' began
Nearly a decade into filming Outlander, Heughan says that things have changed significantly on set when it comes to the sex scenes. He admits that when the series started back in season 1 — which began filming in 2013 — it was "a very different time and the Starz network was different, but also the industry was different."
"We really didn't know what we were doing. We were thrown in the deep end and had to learn through the experience, so I think it's been really great to bring Vanessa on board to help younger actors with less experience," Heughan concluded.
New episodes of Outlander season 6 air Sunday nights on Starz. Seasons 1 through 5 are available on the Starz app.