'Outlander' Star Sam Heughan's Audition Made Diana Gabaldon Clutch Her Chest and Proclaim 'Oh My God, This Is Actually Him'
Outlander star Sam Heughan landed a career-making role when he was cast as Jamie Frasier in the Starz time-traveling drama. As fans know, Outlander is based on author Diana Gabaldon's novels. She is also a consultant on the series and was involved in the casting process. Gabaldon recently revealed that when Heughan auditioned for series creator Ronald D. Moore and executive producer Maril Davis, Gabaldon was doubtful he was right for the part.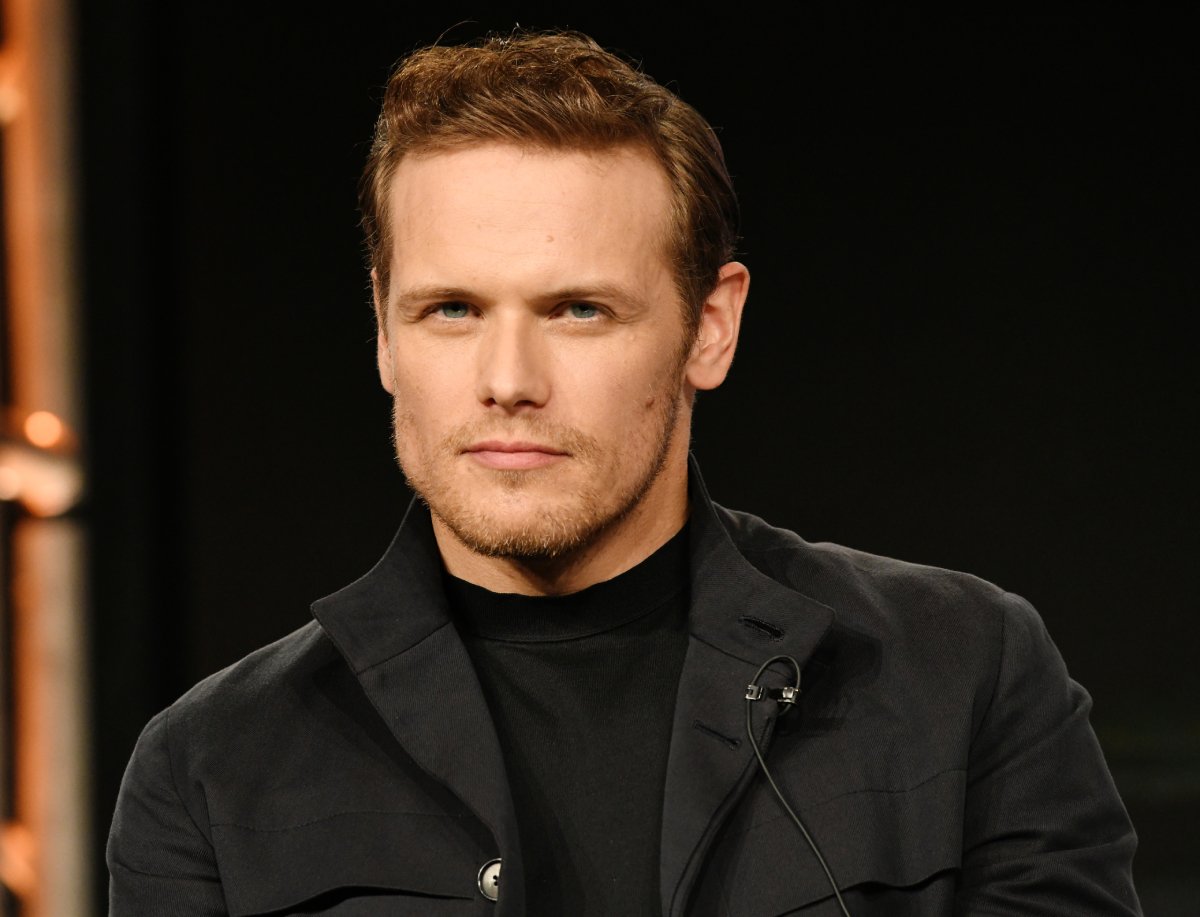 'Outlander' author Diana Gabaldon once called Sam Heughan 'grotesque'
According to Express, when Gabaldon found out that Moore and Davis had cast Heughan as Jamie she called him "grotesque." During a recent interview, Gabaldon cleared up what she meant by her remarks.
Gabaldon told Tom Downie and David Berry on Outcasts – the unofficial Outlander podcast – that fans need to see Heughan's early work. She explained that before Outlander, Heughan had "almost no films" on his resume. When she Googled his name, she only found a "handful of pictures."
"The one thing he had done was Emulsion, which is a truly weird psychological thriller and I hadn't seen the film – I still haven't. But I had seen the pictures of him from it," Gabaldon said. "Before that, it was all stage work, so you've got these off-the-cuff stills they put in front of the theatre and not professional photographs, by and large. And have you ever seen these stills from Young Alexander?"
Gabaldon noted that she modeled the character after her husband, Doug Watkins. When she saw Heughan's pics, he was not what she had in mind.
Gabaldon changed her mind when she saw Heughan's audition tape
Express reports that the author says that she "trod very carefully" when they embarked on casting the series. After Moore and Davis notified Gabaldon of Heughan's casting, she knew she had to see his audition on tape.
Gabaldon explained that she became close friends with Davis during the casting process. When Davis showed her the tape of Heughan's audition the author quickly changed her mind about the actor. She says she found him "astonishing."
'Maril and I were both clutching our chests when we were watching Sam's audition thinking, 'Oh my God, this is actually him,'" Gabaldon revealed.
The author admitted that Heughan is a "total chameleon" who has the ability to change with each character. When she was looking at photos of his earlier work, she couldn't see Jamie Frasier. But after watching his audition, she realized Heughan was "fine" and was nothing like his pictures.
"A few seconds later and it was like Jamie Fraser was there," Gabaldon said.
Sam Heughan and Caitriona Balfe's 'Outlander' screen test 'sealed the deal'
Gabaldon and Heughan have since become friends who have a close working relationship. Heughan consults with the author about the character she created to make sure he is properly portraying the source material. She says that he has "his own sense" of Jamie which is close to hers.
To win over Moore and Davis during the casting process, the showrunner says it was Heughan and Caitriona Balfe's (Claire) screen test that "sealed the deal" for Balfe.
According to Express, the season 3 DVD box set features Heughan and Balfe's screen test. Moore revealed in the commentary that he and Davis cast Heughan first. He explained that was an important first step because they wanted to cast an actress who had chemistry with the dashing male lead.
"We really felt that Cat was probably going to be the one but this [screen test] was the final moment where she literally sealed the deal and got the show," Moore explained. "And you see, they've already got the shorthand of their characters and there is definitely on-screen camera chemistry between the two."
Seasons 1 through 5 of Outlander are available on Starz On Demand and Amazon Prime. Season 6 will begin shooting in January 2021.