'Outlander' Star Sam Heughan's Dating History Is 1 Big Mystery
For five seasons, Outlander star Sam Heughan (Jaime Fraser) has been part of one of the hottest couples on TV. Heughan and his co-star Caitriona Balfe (Claire Fraser) have delighted fans with their passionate on-screen romance and amazing chemistry.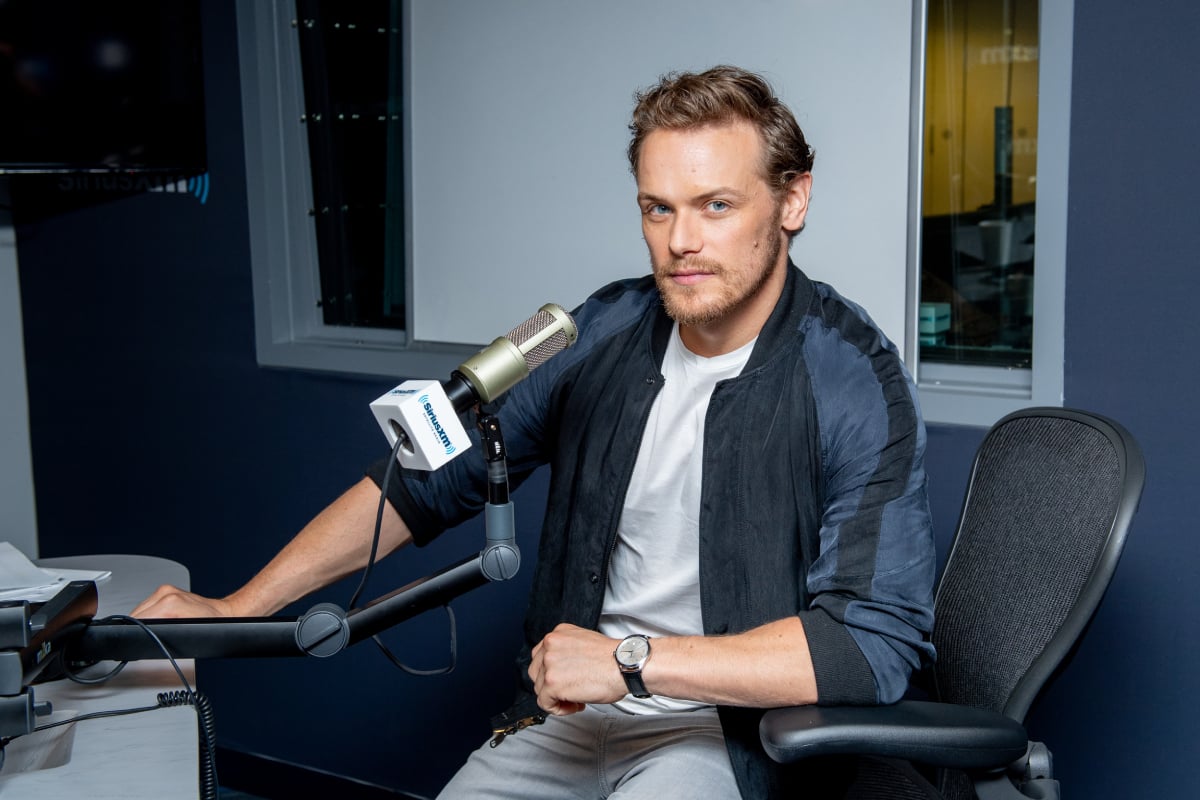 But what about when the cameras stop rolling? Does Sam Heughan have his own real-life Claire?
The 'Outlander' star was once linked to Irish actress Amy Sheals
In 2018, Us Weekly reported that Heughan was officially dating Twin Peaks star Amy Sheals. At the time, multiple sources claimed that Heughan and Sheals had a 10-year "flirty friendship" that turned into something more.
When Outlander first premiered in 2014, many fans believed that Heughan was dating Sheals, even though they both denied the rumors. Shiels sent fans into a frenzy when she liked a tweet that declared she and the Scottish actor were a "beautiful couple" who could be the next Brangelina (the former couple name of Brad Pitt and Angelina Jolie).
In the summer of 2018, it became apparent that something was going on between Heughan and Sheals. They were spotted together at the Chateau Marmont in West Hollywood in the "small, low-lit bar with drinks in hand." She also attended the premiere of his film The Spy Who Dumped Me in Los Angeles.
Sam Heughan has been the subject of dating rumors with 2 other women
From late 2016 until early 2018, Heughan was linked to North Carolina native MacKenzie Mauzy. Marie Claire reported in February 2018 that Heughan and Mauzy made their first public appearance together at an Oscar Party the previous year.
The one-time couple proceeded to show up again at various events in New York City, and paparazzi occasionally caught them out together. She also showed up on his social media from time to time. But, all of that suddenly stopped in the spring of 2018, and there's been no sign since that they are still together.
Heughan has also been linked to his Outlander co-star, thanks to flirty social media behavior between the two. Even though many fans have shipped the couple hard, they've made it clear they are just good friends.
"The love story is so inspiring and so aspirational that people just really wanted to believe in it. And that's a nice thing. But I think things are pretty clear now that I'm engaged to someone else. Everyone gets it now," Balfe said in 2019.
Balfe reportedly married her longtime boyfriend – music producer Antony "Tony" McGill – in August 2019. And, Heughan was on the guest list.
The 'Outlander' star's dating history is a huge mystery
As Express notes, Heughan is extremely private about his love life. He never talks about who he is dating, so his history is just one big mystery. It might be hard to believe, but there's a chance that there's not much dating history to discover.
Ahead of Outlander season 5, Heughan told the Inquirer that he has always put his career first over his personal life.
"Certainly, relationships are hard when you're working in Scotland 10 months a year. I travel a lot and any downtime I have, I'm trying to do other projects, so very much, my career comes first. Maybe I will find someone eventually," Heughan said.
He did confess that he would like to have his own real-life romance, just like Jamie and Claire. He believes a love like that is something that "we all aspire to."
Outlander seasons 1 through 5 are available on Amazon Prime Video. Heughan's new series Men In Kilts: A Roadtrip with Sam and Graham – with his Outlander star Graham McTavish – premieres on Starz in 2021.