'Outlander' Star Sophie Skelton On the 1 Storyline She 'Fought' to Keep On the Show
The cast and crew of Outlander are officially in production for season 6. After months of delays, there finally appears to be an end to Droughtlander on the horizon. And fans will finally find out what's next for the Fraser's and MacKenzies at Fraser's Ridge.
No Outlander character has had it easy during the first five seasons, including Brianna Fraser. According to star Sophie Skelton, things might have been a lot easier for everyone if she hadn't fought to keep one storyline on the show.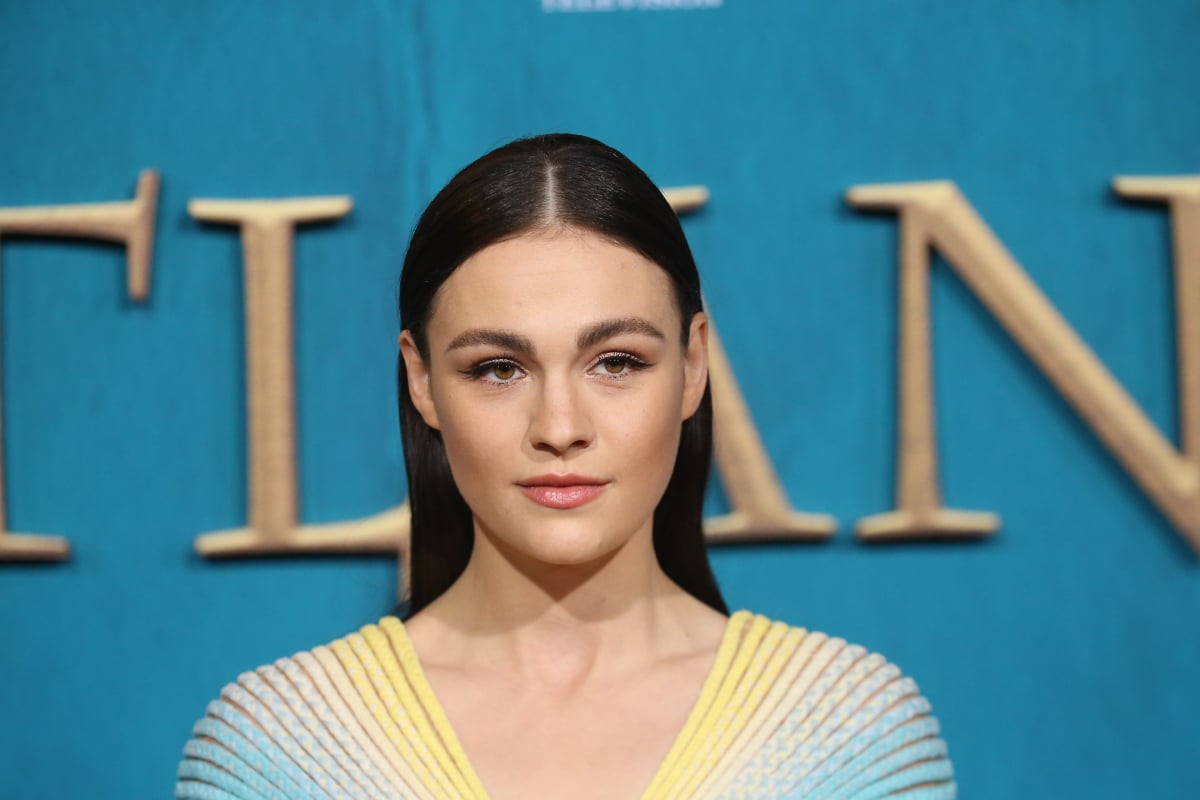 Brianna Fraser has suffered some serious trauma on 'Outlander'
Things have been quite difficult for Skelton's Brianna ever since she made her first appearance in season 2. She spent her entire childhood in the 20th century and believed that Frank Randall (Tobias Menzies) was her father. But then, her mother Claire (Caitriona Balfe) revealed that she was actually the daughter of 18th century Scottish highlander Jamie Fraser (Sam Heughan).
Brianna went on to discover that she could actually travel back in time just like her mom. But when she did, Brianna nearly lost her husband Roger (Richard Rankin). She also became a sexual assault victim at the hands of Stephen Bonnet (Ed Speelers).
This resulted in Bonnet kidnapping Brianna and trying to take her son, Jemmy, because he believed he was the boy's father. In order to save herself and her son, Brianna pretended to be Bonnet's ally. Skelton told Express that shooting that scene wasn't easy.
"She's very good at putting on a façade and really covering up what she's feeling. So, this season, I've just loved that she's actually been able to show it. Even in scenes with – the stuff with Ed," Skeleton said. "That's probably some of the most challenging just because of the emotional place you have to put yourself in is really brutal."
Sophie Skelton says Brianna is more than just a 'strong, stoic Fraser'
Skelton admitted that even though those scenes with Speelers – between Brianna and Bonnet – were brutal, she loved doing them. The actress explained that she loves when fans get to see "what's going on inside" her character.
She explained that Brianna is "very good at putting on an act and pretending she's fine." But she liked that the audience was able to see what was really going on with Brianna during her final scenes with Bonnet because that "hasn't always been the case of Brianna for a lot of the seasons."
"I'm just excited that actually the audience can see both the façade and her inner thoughts for what they are as opposed to just being the strong, stoic Fraser," Skelton added.
Coming up in season 6, Skelton teased that fans might see Brianna meet her brother Willie. She also promised "more Fraser time" since she and Roger have stayed in the past. However, that doesn't mean that Brianna won't be going back to the future.
In a teaser video posted on the Outlander Instagram page on Christmas Day, Skelton promised that fans would see a more "modern" Brianna in season 6.
The 'Outlander' star fought to keep 1 specific aspect of Brianna's story intact
As Express notes, Brianna's sexual assault "caused ripples" throughout all of the Outlander storylines during the past couple of seasons. The character appears to be coping pretty well, but she still has her moments.
With everything going on in Brianna's life, it might have been tempting to keep some of those more brutal storylines in the past and keep moving things forward. But Skelton says she "fought" for Outlander to keep addressing Brianna's post-traumatic stress disorder (PTSD).
"More than in the book we have carried her PTSD through from season four, which is something I fought for," Skelton explained. "It's not just like it happens in one episode and we're done with it. We show the brutality of rape and the aftermath. The trauma, and the PTSD. We never glorify it."
Speaking about the copious amounts of sexual violence in the STARZ time-traveling drama, Skelton acknowledged that it could be "tremendously difficult" for some people to watch. But ultimately, she thinks the way that the show handles it is "good."
Seasons 1 through 5 of Outlander are available on the STARZ app and Amazon Prime Video.