'Outlander' Star Sophie Skelton Promises Fans They Will See a 'Modern' Brianna in Season 6
The cast and crew of Outlander are finally back on set and ready to begin production. The beloved stars are entering a production bubble and have read some of the new scripts. And they've started giving hints about what fans can expect when the time-traveling drama returns.
As the longest Droughtlander ever continues to slog on, here's what we know so far about Outlander season 6.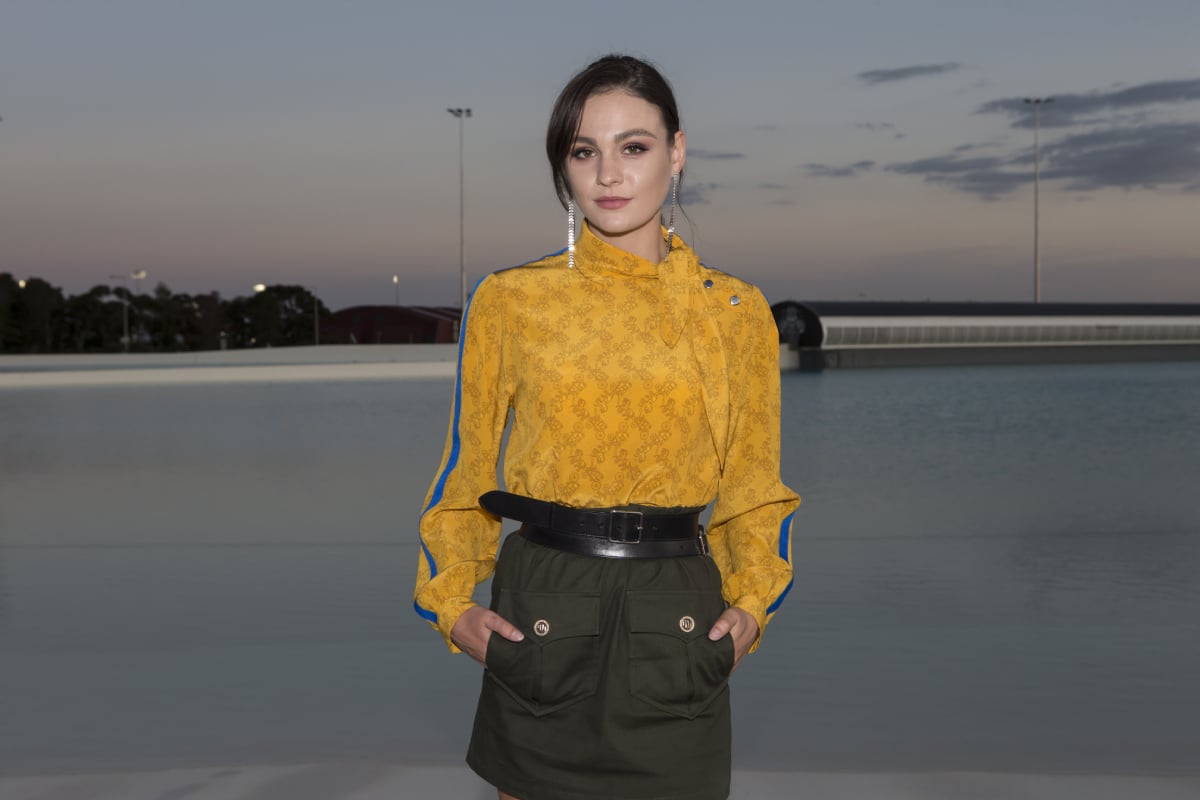 Something 'fun and new' happens in season 6 of 'Outlander'
According to Elle Magazine, season 6 of Outlander gets its inspiration mostly from Diana Gabaldon's sixth book A Breath of Snow and Ashes. Season 5 already had plot points from book six. Most notably they pulled Stephen Bonnet's death from the book, as well as a brutal attack on Claire.
There's a lot more to explore, though. And executive producer Maril Davis says "there is so much for everyone in it."
"Jamie (Sam Heughan) and Claire (Caitriona Balfe), their love deepens; Roger (Richard Rankin) and Brianna (Sophie Skelton), they have their own journey, and something fun and new happens with them," Davis said during an August 2020 PaleyFest interview. "Caitlin O'Ryan, who plays Lizzie, has a great story, and she is such a phenomenal actress. There are just so many exciting things."
Gabaldon's sixth book is set during the years leading up to America's Revolutionary War. It begins in 1772 when the Frasers and MacKenzies are at Fraser's Ridge in North Carolina. And the governor calls upon Jamie to help safeguard the colony for the king. But he knows that those who remain loyal to the crown will eventually end up dead or in exile.
There's also a report from The Wilmington Gazette dated 1776 which reports Jamie's death, along with his family.
Pre-production is currently underway
Filming for Outlander season 6 was supposed to begin in May 2020. But the pandemic has delayed production for more than seven months. Star Sam Heughan recently revealed that they will be entering a production bubble to keep the cast and crew safe.
Heughan told Parade Magazine, "It doesn't matter if it is an intimate scene or a regular scene, we are going to be in contact with each other, so I think we will be in our own bubble. It won't just be the actors, it will be our core team, hair and makeup."
The actor also revealed that he was excited about the upcoming season because fans are going to see another side to Jamie that they haven't seen before.
On Christmas Day, the Outlander Instagram page shared a special treat with fans to let them know that pre-production was officially underway. It was a three-minute video that featured Heughan, Balfe, Skelton, and Rankin in the Outlander costume department.
Each star dropped a few hints about their characters in season 6. Balfe told fans, "Things are coming to the Ridge that will even challenge Claire Fraser's medical knowledge."
'Outlander' star Sophie Skelton promises a 'modern' Brianna in season 6
In the special video clip, Skelton also gave fans a hint about what season 6 has in store for Brianna. She tells fans, "We're gonna see a lot more this season of the modern Brianna…her inventor cap will be on."
According to Express, many believe that Skelton dropped a spoiler with the word "modern." They believe that Roger, Brianna, and their son Jemmy could be time-traveling once again and returning to the 20th century.
In the video, Heughan let fans know that there will be a new character in season 6. But, he's not new to Jamie.
"Actually in Ardsmuir, Tom Christie is one of Jamie's ancient foes. He comes to Fraser's Ridge and tries to take a bit of power actually," Heughan revealed. "So there's a bit of power play and his daughter becomes a very, very special part of this story. I can't give away more."
Season 6 of Outlander will feature 12 episodes, just like season 5. It's expected to premiere on Starz in the fall of 2021.