'Outlander' Stars Caitriona Balfe and Sam Heughan Reveal the Worst Parts About Working with Maggots
Another droughtlander is upon us. Outlander has not been able to film season 6 due to the pandemic, and season 5 has finished airing. Starz and the makers of Outlander did put on a summer show for the fans. Their End of Summer Series gave fans some extra Outlander content on YouTube. The final episode, a Zoom chat between Caitriona Balfe and Sam Heughan, premiered Sept. 13.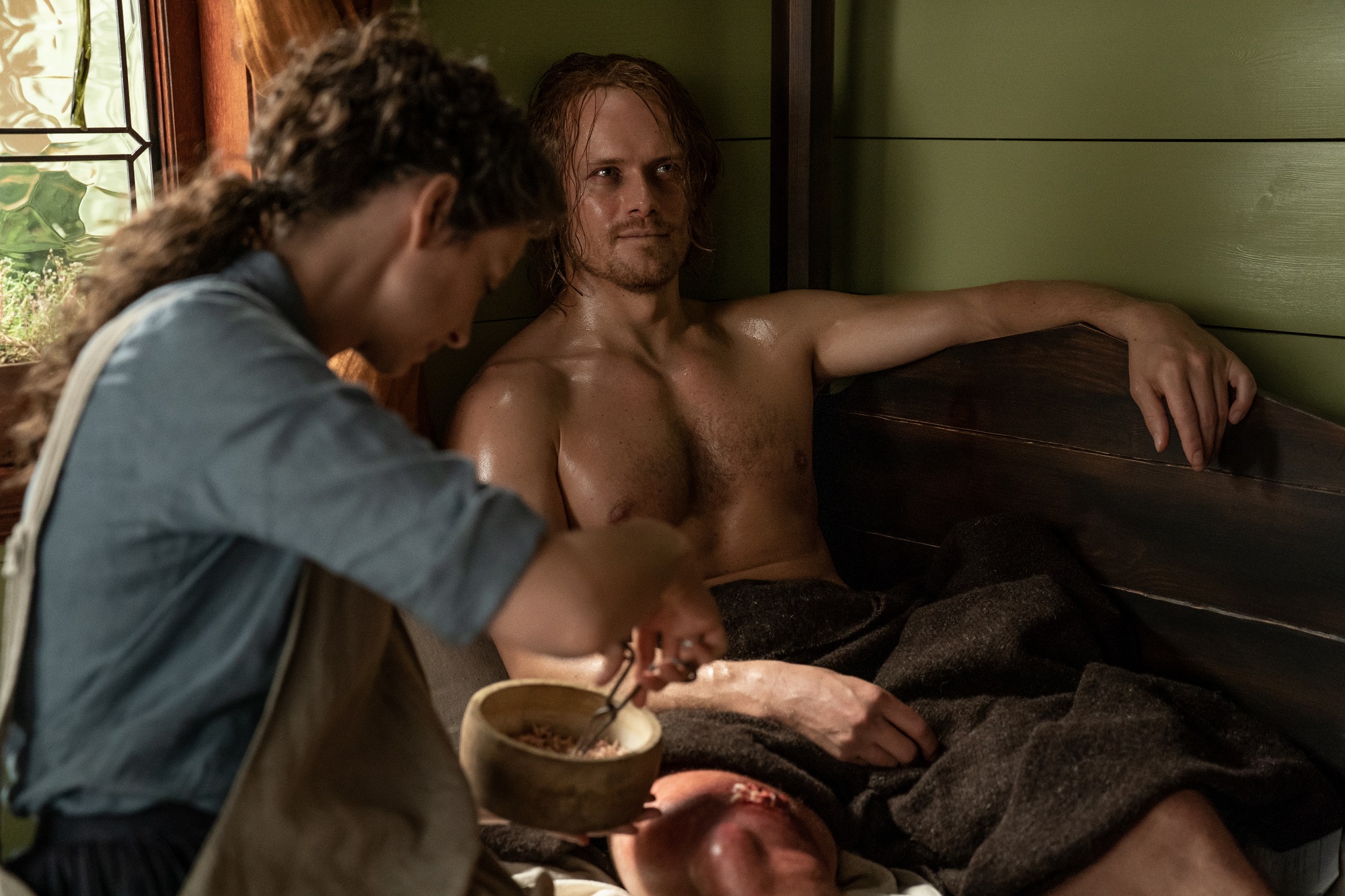 Heughan and Balfe caught up with each other and talked amongst themselves, but they also answered some questions from Outlander fans. One fan asked them about working with maggots in the episode "Monsters and Heroes."
Why there were maggots on 'Outlander'
In the ninth episode of Outlander's fifth season, Jamie (Heughan) gets bitten by a snake while out hunting. He kills the snake and Roger (Richard Rankin) sucks out the venom, but it still gets infected. When they return, Claire (Balfe) knows how to treat snake bite in the 18th century.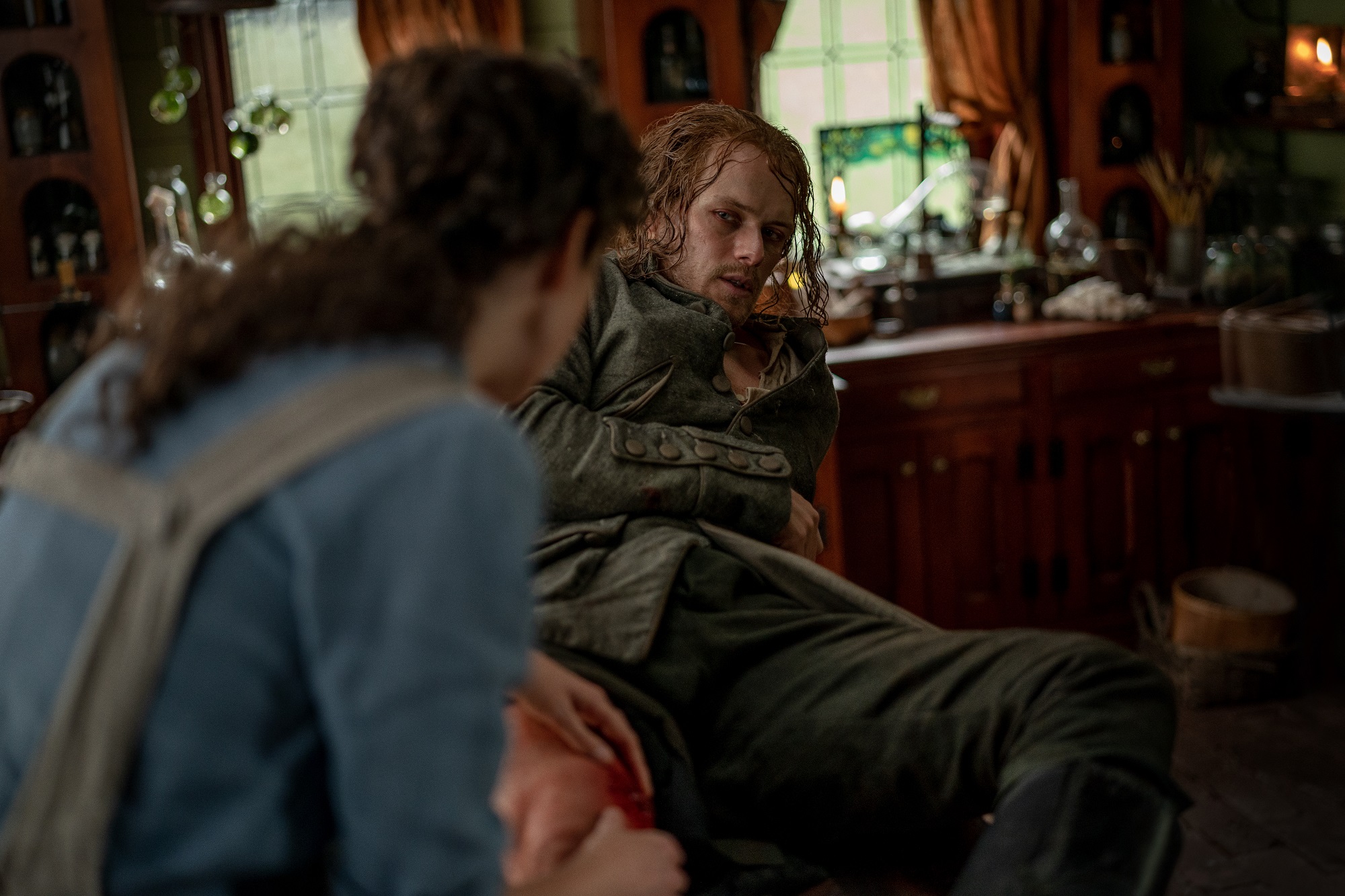 Claire sends Marsali (Lauren Lyle), Roger and Bree (Sophie Skelton) to find maggots. When they pour maggots on the wound to eat the dead and infected flesh, there's no movie magic. They poured live maggots on Heughan's leg!
Sam Heughan and Caitriona Balfe's first impressions of the 'Outlander' maggots
First, Heughan and Balfe shared their first impressions of Outlander guest stars. 
"They're very demanding, aren't they?" Heughan joked. "And they move so darn fast. You put them down and they are off. I think you were quite fascinated by them."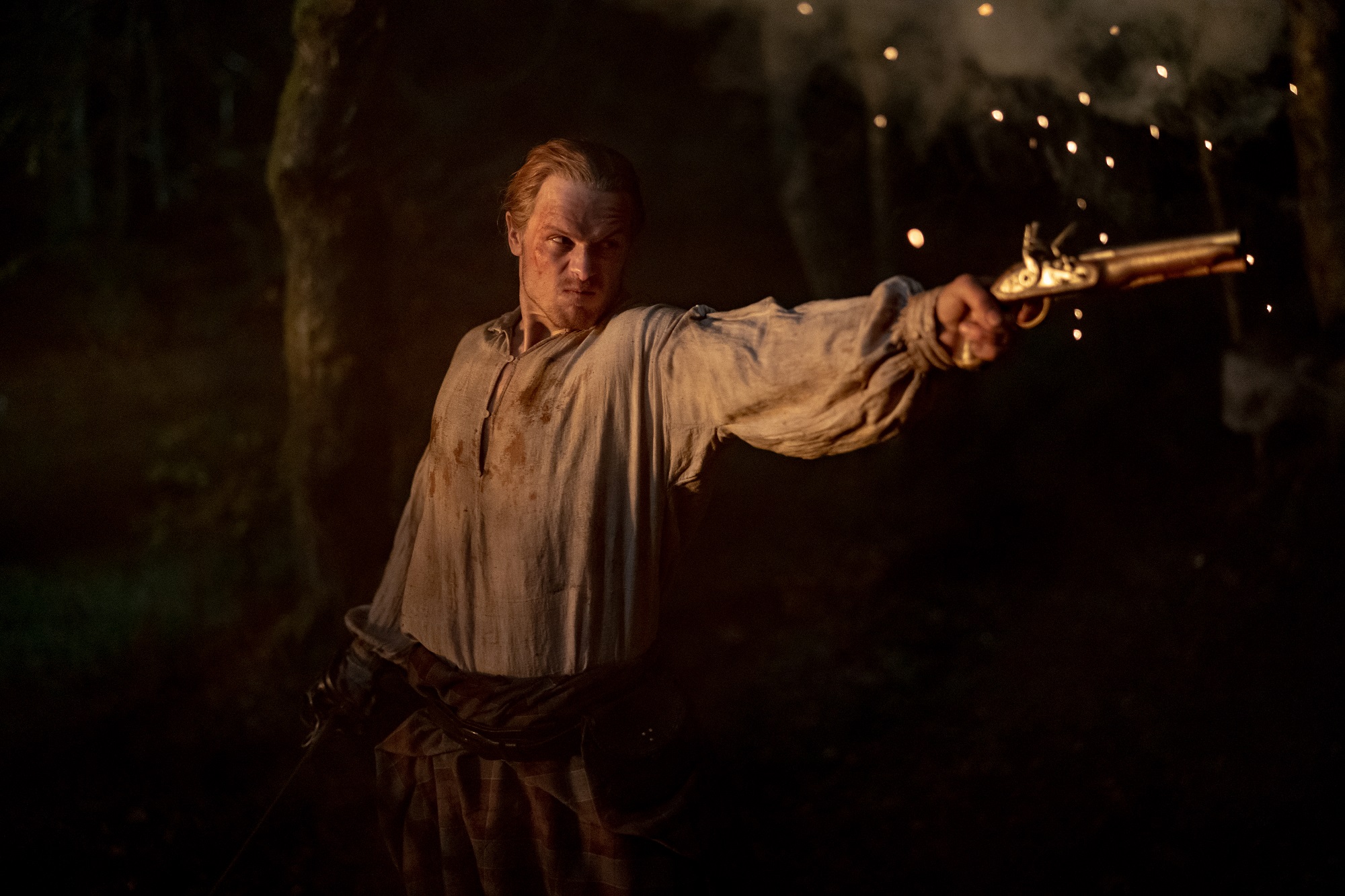 Balfe did an impression of the sound they make, which doesn't really translate into print. However, she described them too.
"Very noisy, like a bowl of Rice Krispies," Balfe said. 
This was the worst part about the maggots for Caitriona Balfe
Balfe didn't cringe at handling the maggots. She's playing a doctor and dealing with viscera is commonplace on Outlander. She could not handle their smell though.
"First of all, they came in and they stank," Balfe said. "You weren't there at this point but it was myself and Lauren. They were brought in in a box. Then this waft of rotting flesh sort of [smell]. It was disgusting so we requested that they be washed somehow."
A few maggots went missing on the 'Outlander' set
So, there were about 1000 maggots at the beginning of the scene. They didn't exactly do a headcount after, but Balfe and Heughan suspect they didn't recover every maggot.
"It was also, I think, we enjoyed watching you squirm a little," Balfe said. "You weren't too bad, but it was like when they would go missing up your legs and under your legs."
The snakebite was a prosthetic makeup appliance, and that gave the maggots some extra hiding places on Heughan's leg.
"So I had this prosthetic on obviously and you can't see where it ends," Heughan said. "So, I was just kind of waiting for them to find the edge and get under it. I was also trying to stay in the scene as well. It's kind of hard when you've got 1000 little maggots chaarging around trying to get in every crook."