'Outlander' Stars Sam Heughan and Graham McTavish Spark New Rumors — Here's Why
'Outlander' stars Sam Heughan and Graham McTavish sparked a whole new set of online rumors with their latest announcement.
Outlander stars Sam Heughan and Graham McTavish are the best of friends. In addition to the popular Starz show, they co-hosted the show Men in Kilts. But their latest announcement has sparked a spate of online rumors. Let's take a look at what they are — and the truth behind them.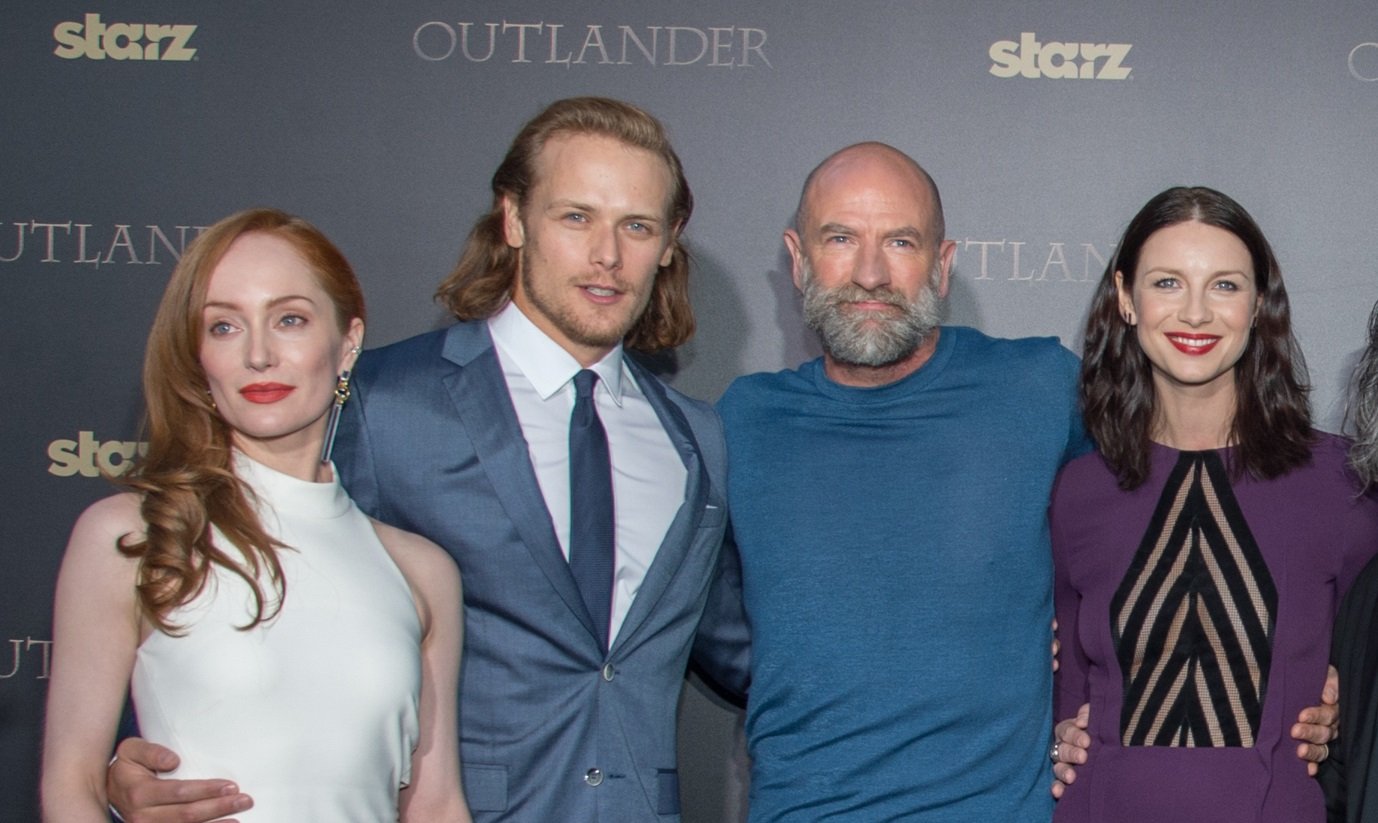 The two 'Outlander' stars have moved in together
Heughan and McTavish got on Heughan's Instagram Live to announce the launch of The Clanlands Almanac. The book is currently available for pre-order. The Clanlands Almanac will be officially released on November 9.
And during the Live session, the two Outlander stars announced that they'd moved in together.
"We do live together now, don't we?" asked Heughan.
"We actually do. It's very beautiful and we're not ashamed to talk about it now," quipped McTavish.
"It's the start of a beautiful relationship," said Heughan, who then clinked glasses with his longtime friend.
This Instagram Live sparked relationship rumors
This latest Instagram Live between the two Outlander co-stars reportedly sparked rumors that Heughan and McTavish were an item.
Rumors about Heughan's love life have swirled around for many years. The rumors around his love life actually pre-dated the popular Starz show. Heughan was a popular stage actor in England prior to his breakout role in Outlander, and according to The Scottish Sun, Heughan's dating life has been the source of much speculation.
However, Heughan told Town & Country that he and McTavish are the best of friends. "It's called Men in Kilts. But really, it should be titled, 'Ways of Winding up Graham,'" he said to the outlet. "One of my greatest pleasures in life is to put him in a precarious situation and then see him lose his temper or bluster or squawk or just generally, be grumpy. And it's wonderful."
Heughan's dating life is the source of much speculation — but he keeps it very private
While Heughan's dating life has been the source of much speculation, the Outlander lead has kept it under wraps, for the most part.
In the past, he's been linked to several actors, including Mackenzie Mauzy, Cody Kennedy, and Abbie Salt. Of the three, however, his relationship with Mauzy was the most public. Heughan appeared on the red carpet with Mauzy at an Oscars party, and the duo even vacationed together.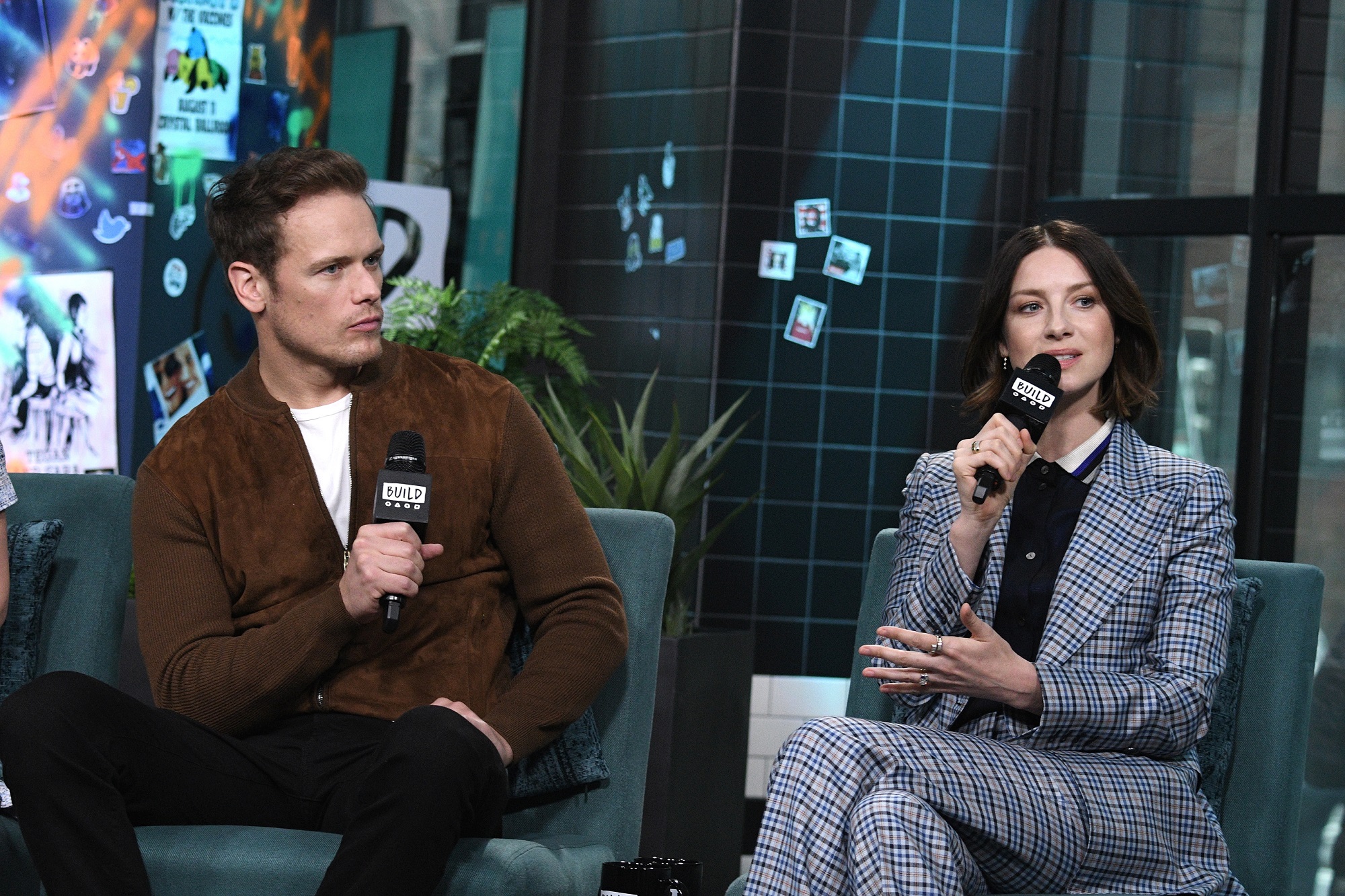 Most of the speculation around Heughan's dating life, however, revolved around his rumored relationship with his Outlander co-star Caitriona Balfe. But Heughan told the BBC that he and Balfe had a brother-sister relationship, not a romantic one. "We're like brother and sister now—we know each other really well as we've been working together for six years which is just crazy. She's like my sister and tells me exactly what I'm doing wrong, and I need to know these things!" he said.
Balfe, who is now married to music manager Tony McGill, also confirmed the true nature of her relationship with Heughan to Parade Magazine when she first got engaged to McGill. "There's a small vocal group that really wanted it, which is just a testament to the characters that we portray, that the love story is so inspiring and so aspirational that people just really wanted to believe in it," she said. "And that's a nice thing. But I think things are pretty clear now that I'm engaged to someone else. Everyone gets it now."