'Outlander': The Most Dramatic Scene in Season 5 Had This Major Distraction, Sam Heughan and Caitriona Balfe Say
Starz and the makers of Outlander provided an End of Summer video series for fans who were patient enough to wait for season 5. Now, the coronavirus (COVID-19) has delayed production on season 6, but there was still some Outlander content they could provide. Caitriona Balfe and Sam Heughan had a Zoom chat on Sept. 13 to close out the series.
[Spoiler alert: This article contains spoilers for Outlander Season 5.]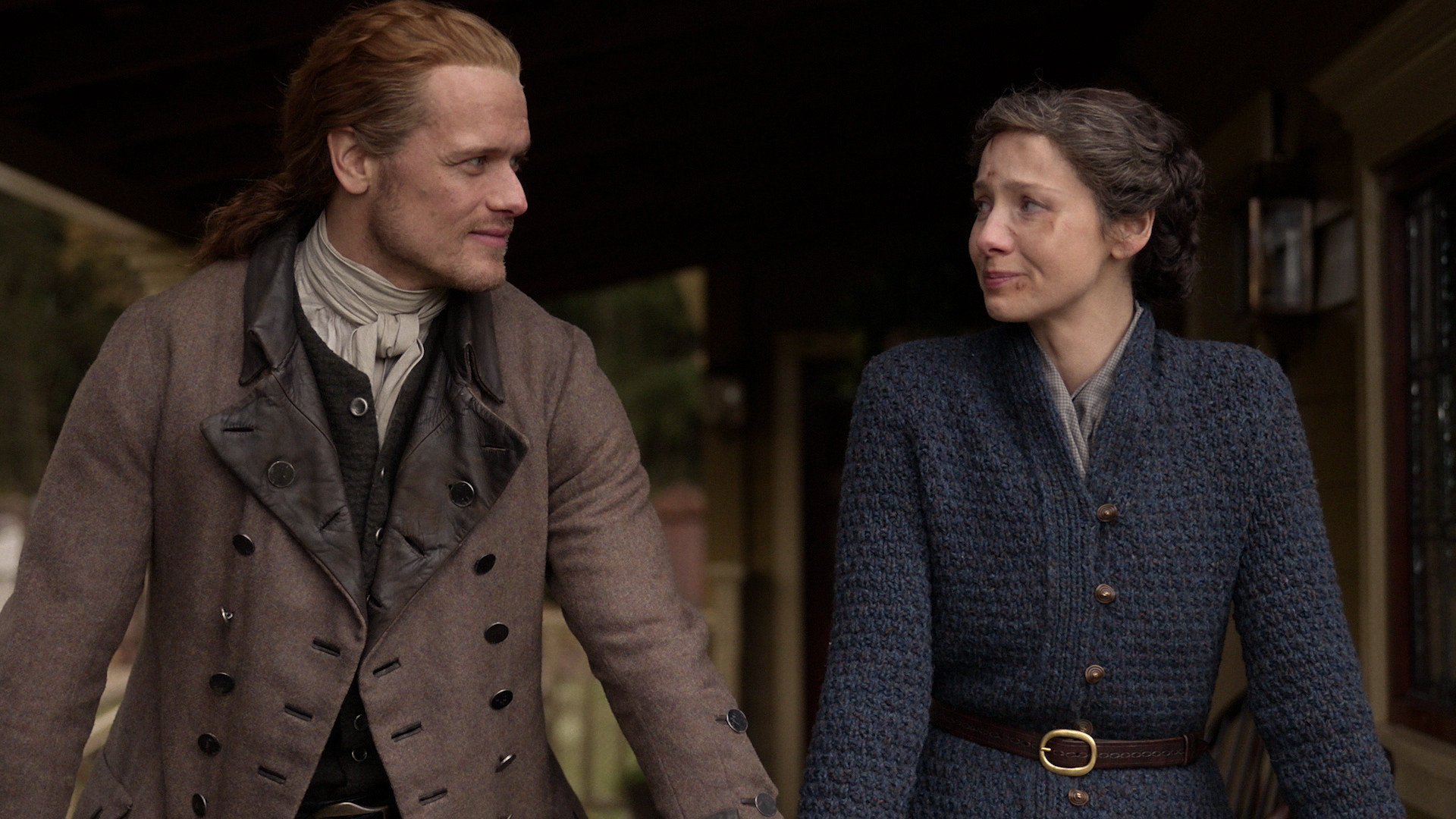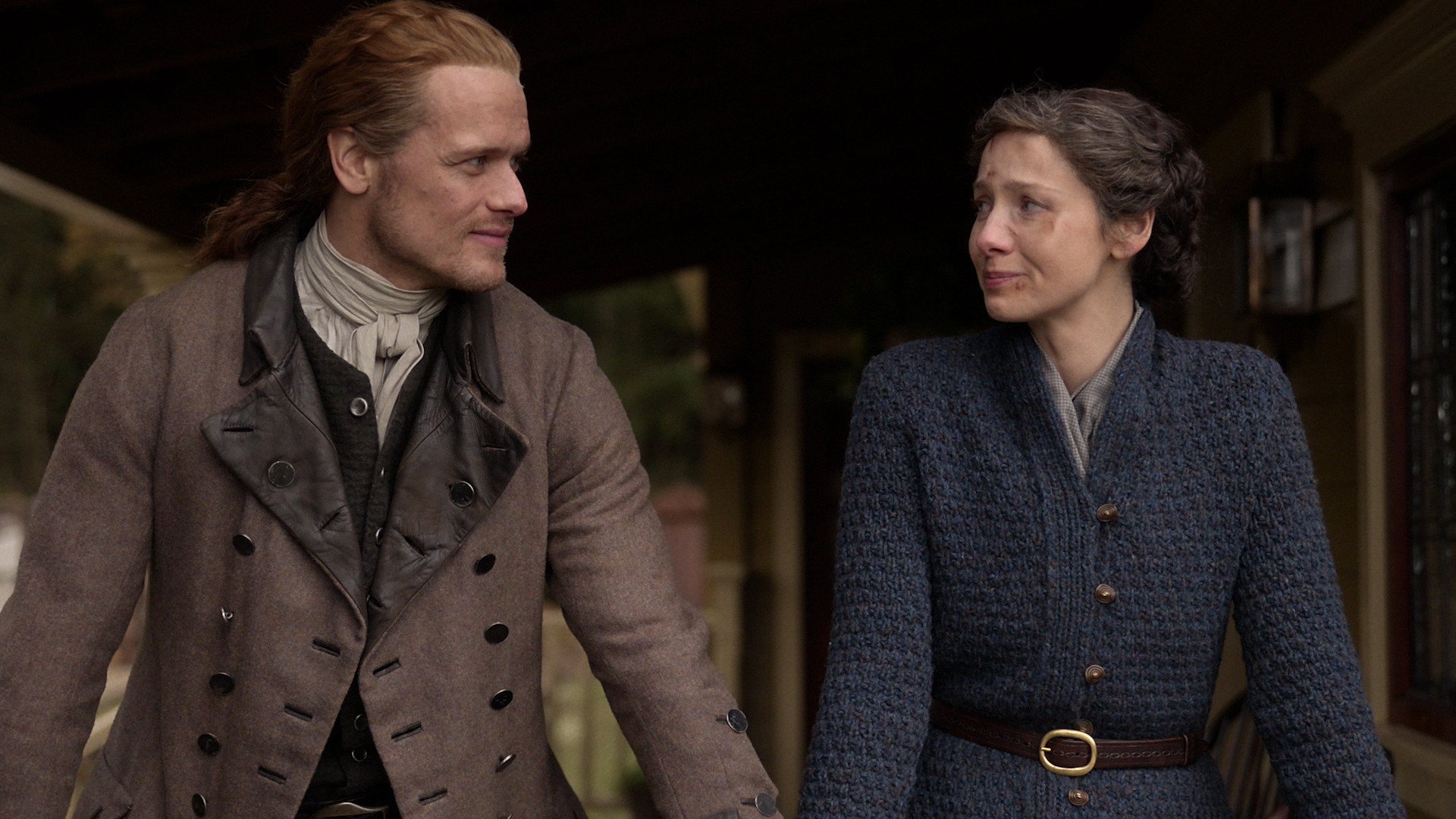 Balfe and Heughan's episode raised money for Doctors Without Borders. They answered fan questions about favorite scenes to film, and revealed why it's sometimes hard to be so dramatic on the set.
This 'Outlander' moment is a favorite of both Caitriona Balfe and Sam Heughan's 
Heughan and Balfe did discuss some of the more harrowing scenes of Outlander. However, they always enjoy when they get a chance to lighten the mood.
"I enjoyed our drunk walk scene," Balfe said.
Heughan was glad she brought it up. 
"I think you're right," Heughan said. "That scene is quite lighthearted and light. It's nice to see Jamie and Claire still in love and so enjoying each other's company. Good choice."
Sam Heughan and Caitriona Balfe never think they got the scene right
Fans may feel like Balfe and Heughan nailed it. Their performances certainly generate the intended emotions. However, the Outlander stars are self-critical.
"I don't know that I ever leave any scene thinking tada," Balfe said.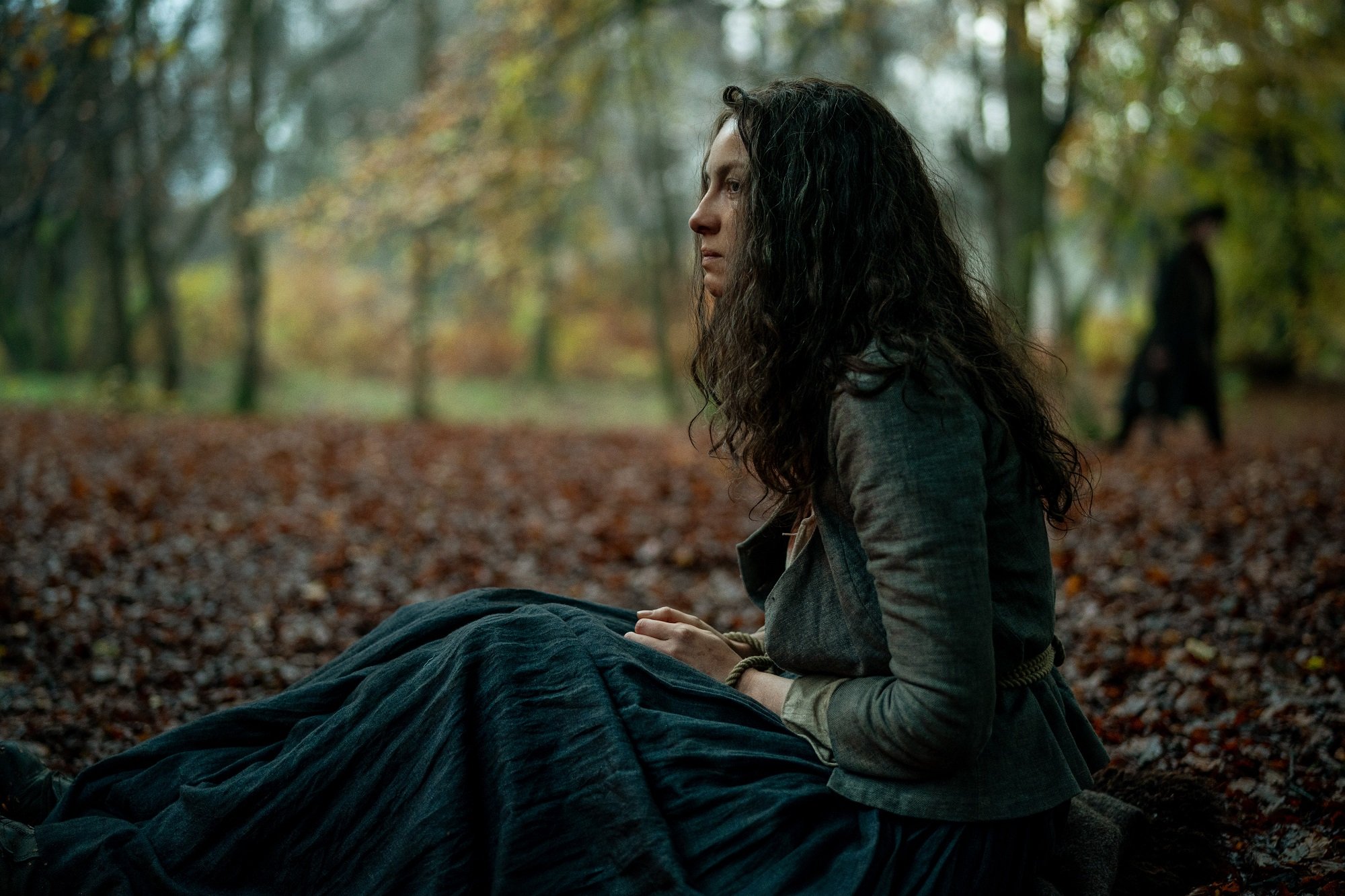 Heughan added that best laid plans often change once they're in the scene.
"I agree," Heughan said. "To be honest, I never feel like I did that how I wanted to do it. Y ou never know where you'll be taken by the scene, by the other actors or the director or the whole situation. I think you're right."
Sometimes 'Outlander' gives them the giggles
Even in a serious scene, Balfe and Heughan may end up being silly. They thought it annoyed their costar, David Berry, the most.
"I think we might have annoyed David Berry one day because we were laughing so much," Balfe said. "Sorry, David. We'll take this moment to apologize properly."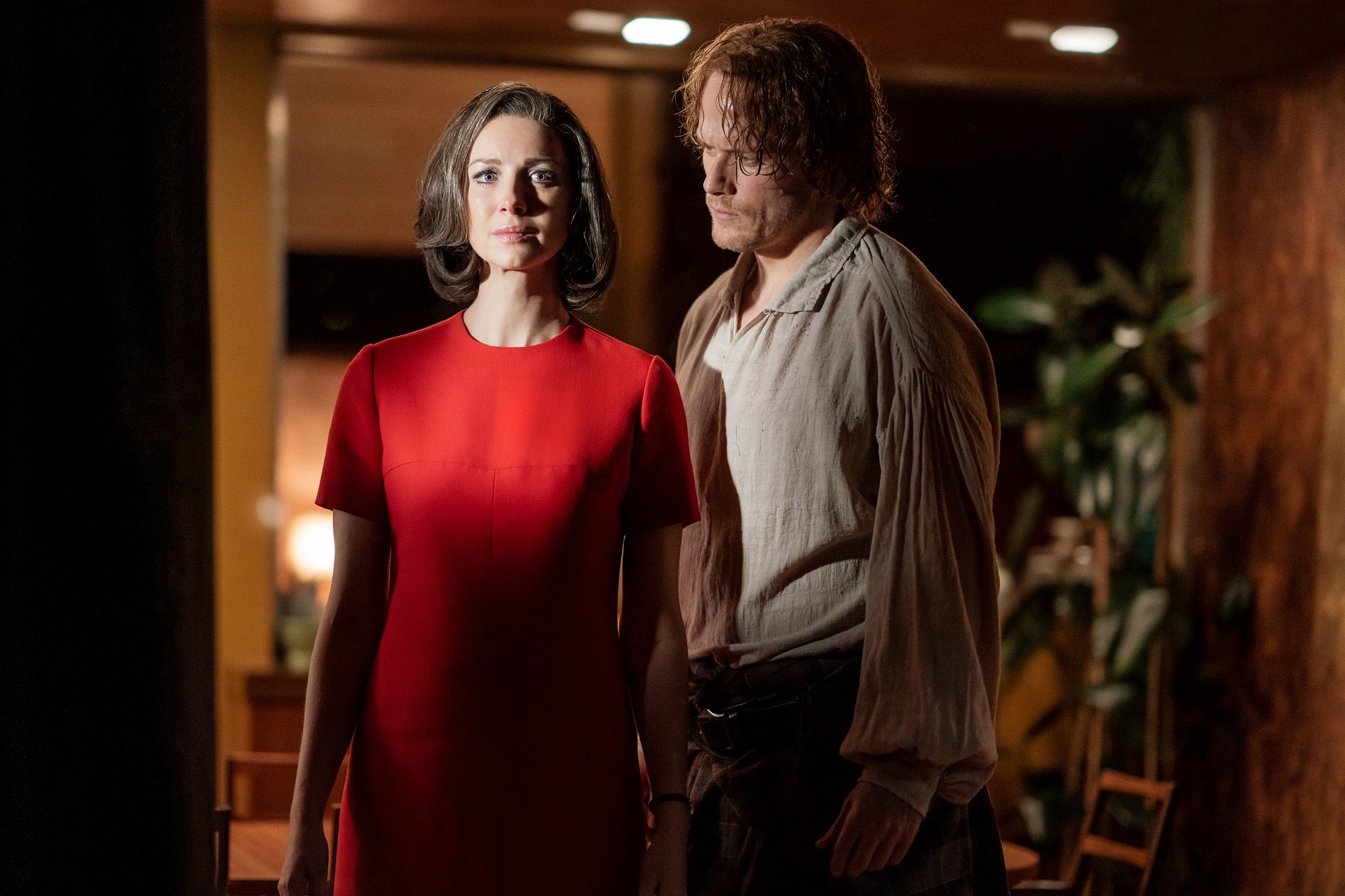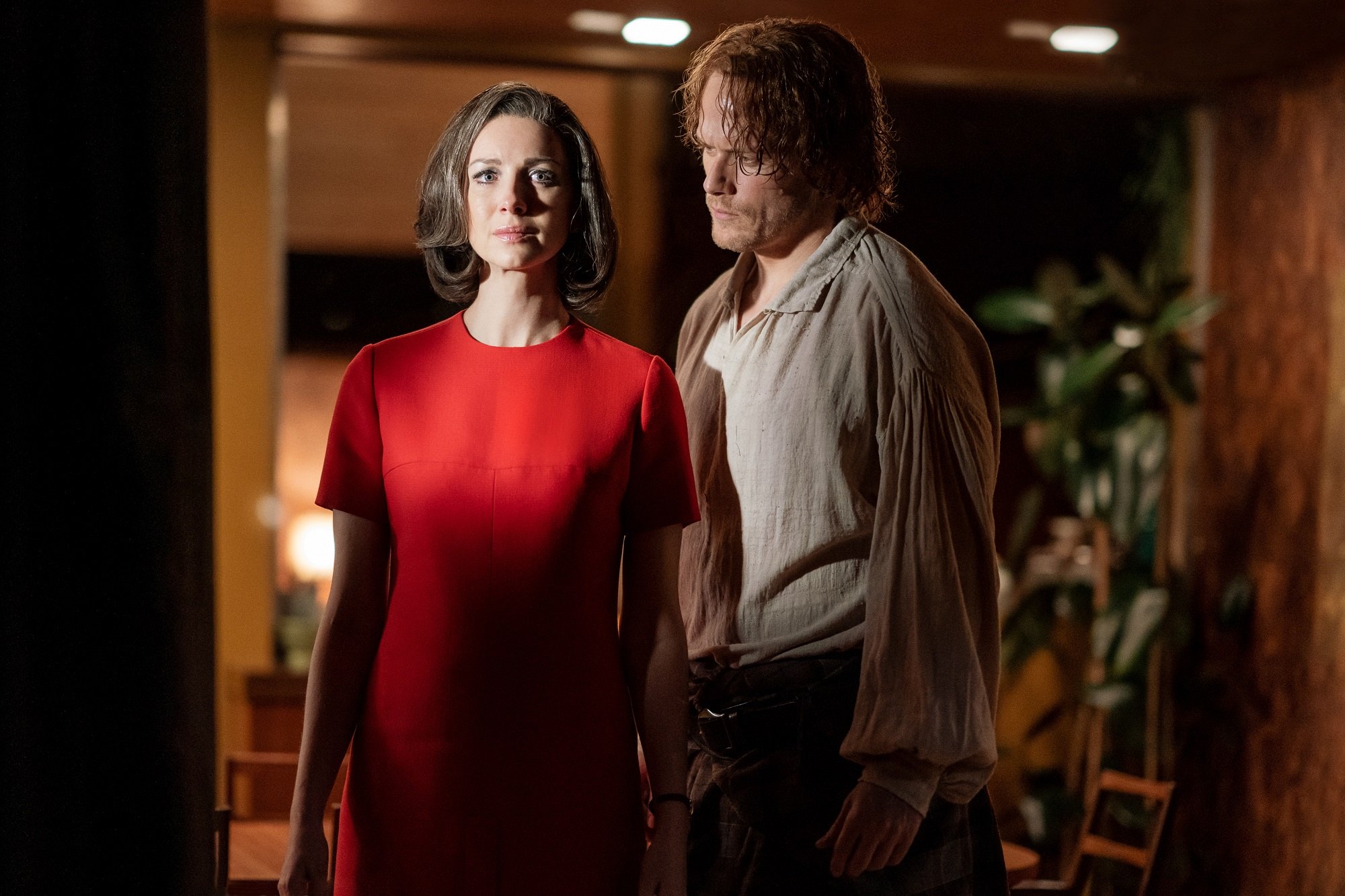 Heughan concurred with the apology.
"Sorry, David," Heughan said. "We're really sorry we're not very professional."
'Outlander' viewers will never know what went on behind this scene
Heughan said his favorite scene was a stark moment in the season 5 finale. Claire has just survived a brutal assault. 
"To be honest, weirdly my faorite scene, and it was probably not a fun scene, was you by the river in I think it would be the last episode after the assault," Heughan said. "There was something about that scene. I thought you were fantastic. There was just this weight and gravity to the whole scene."
However, the location of the scene made it difficult to concentrate.
"We shot it right by a waterfall and then they edited it that you can't see any of the water," Balfe said. 
Despite those difficulties, Heughan was impressed with Balfe's performance. 
"To be honest, we couldn't really hear you or hear each other because there was water and waterfalls," Heughan said. "You really took it there and I think it was a really fun scene to try to play off the other actor and build on what they're doing. I enjoyed that one."