'Outlander' Time Travel Explained
The epic love story in Outlander between Jamie and Claire Fraser (Sam Heughan and Caitriona Balfe) began in the pilot episode when she traveled through time. Claire jumped from life in 1940s Scotland post-WWII back to the 18th century via the stones at Craigh na Dun. But the details surrounding exactly how she got there have remained ambiguous.
However, in the first five seasons of the Starz series – plus Diana Gabaldon's Outlander books – the rules of time travel in the story have slowly emerged. Here is what we know about how time travel works in Outlander.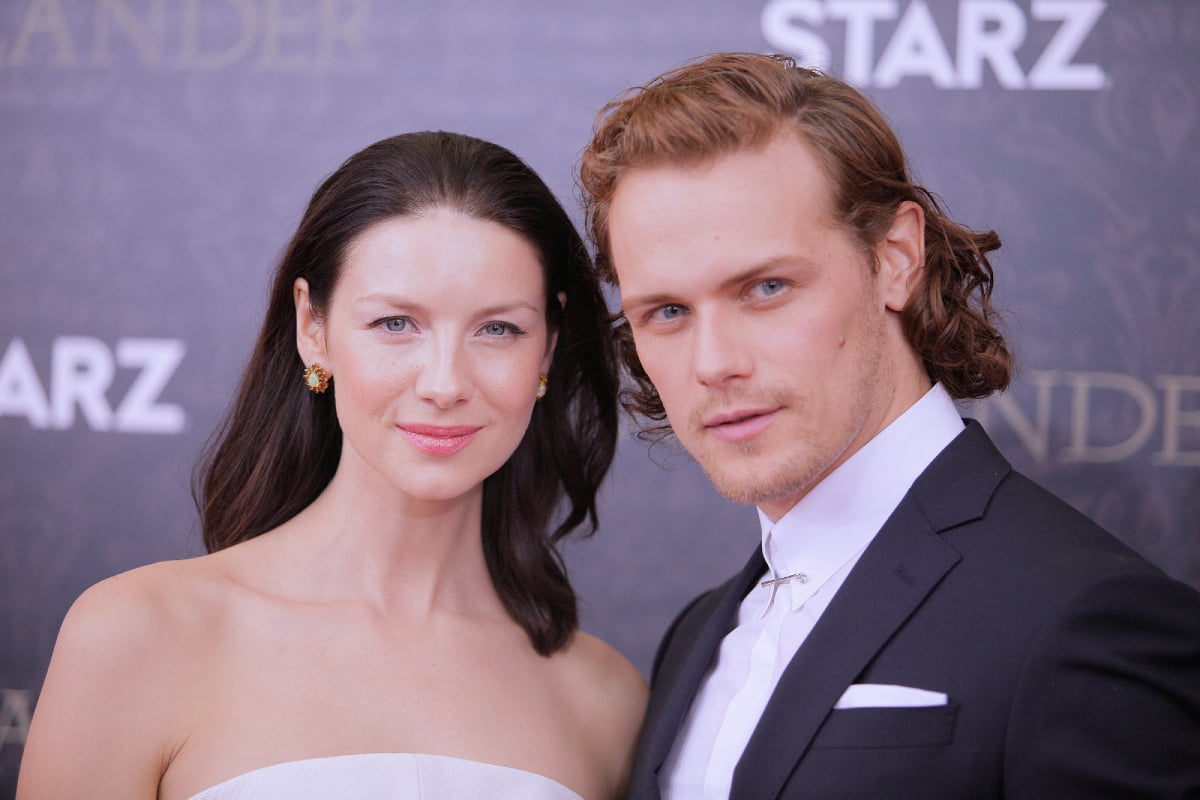 Both location and timing matter in 'Outlander' time travel
As Town & Country notes, both location and timing are extremely important when it comes to time travel in Outlander. In addition to Craigh na Dun, there are other locations where time travel is possible. This includes the Ocracoke stone circle in North Carolina and the Abandawe Cave in Jamaica.
Time travel appears to be easier at certain times of the year, and it could be related to the changing of the seasons. Claire's first time jump occurred after the festival of Beltane, the Gaelic May Day festival. Roger (Richard Rankin) and Brianna (Sophie Skelton) traveled on the summer and winter solstice, respectively.
Executive producer Maril Davis also confirmed that time travelers must wear a precious gemstone for survival.
"That seems to be another consistent rule to get through so you don't kill yourself," Davis told IGN.
Showrunner Ron Moore said that they had conversations with Gabaldon about the science and reasoning behind the gemstones. He admits they simplified things for the TV audience "to make them a little cleaner, a little easier, less to think about." There's also speculation that fire and blood sacrifices can help aid the passage.
Not everyone in 'Outlander' has the ability to time travel
Even if a time traveler has a precious gemstone and is in the right place at the right time, there's no guarantee they will be able to do it. It's not clear yet why some people have the ability to time travel while others don't. A popular fan theory is that time travel is an inherited trait.
Claire and her daughter Brianna are both able to time travel, as is Roger thanks to his distant cousin Geillis' genes. As Express points out, Jamie can't travel through time but his ghost can. Jamie's ghost is one of the biggest mysteries in Outlander, and Gabaldon has said she won't reveal that secret until the final book of the series.
RELATED: 'Outlander': Even the Biggest Fans Missed This Season 4 Hint About How Jamie and Claire's Relationship Might End
It also seems that each character who does have the ability to time travel only has a limited number of trips through time. Because it takes such a toll on the mind and body, people can't sustain multiple trips back and forth.
Time moves at the same rate no matter where or when a character is
In her Outlander books, Gabaldon established the fundamental concept that time moves at the same rate no matter where or when a character is in the story. When Claire initially jumped back to the past with Jamie, the same amount of time was passing for her husband Frank (Tobias Menzies).
This was especially important in season 3 because Claire had to determine where and when to return to the past to successfully reunite with Jamie.
"So, in the 1968 story, in this season when they start thinking about sending her back again, they realize that twenty years have also passed for Jamie in the past. One of the conceits of this show is when you're traveling through and spending time, that much time elapses on the other side," Moore explained.
Outlander season 1 through 5 are available on the Starz app and Amazon Prime Video.