'Outlander': When 1 of His Co-Stars Needed Tips for Getting Ripped They Went Straight to Sam Heughan
During the first four seasons of Outlander, Steven Cree starred as Ian Murray alongside Sam Heughan's Jamie Fraser. Cree has since moved on to the fantasy romance A Discovery of Witches.
He joined the cast ahead of season 2 as Gallowglass, a fan-favorite vampire character from Deborah Harkness' original books. To get ripped for the role, Cree says he went straight to his former Outlander co-star.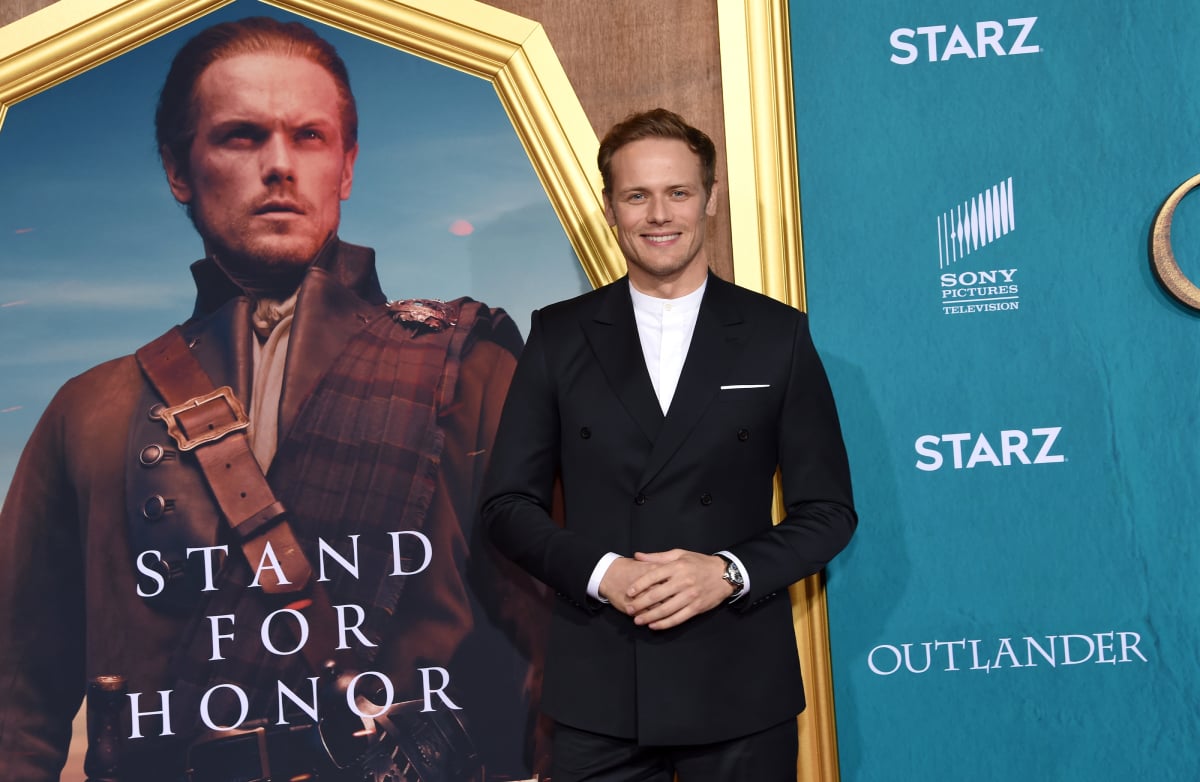 The former 'Outlander' star was excited to join the cast of 'A Discovery of Witches'
The long-awaited second season of A Discovery of Witches premiered earlier this month. After the time-travel cliffhanger at the end of the first season, the show relocated the action to 1590s England. Along with the new time period comes new characters, including Cree's Gallowglass.
"He's Matthew's nephew, in vampire terms," Cree explained to The Radio Times. "In that sense, he's incredibly loyal to Matthew and the Clairmonts, despite perhaps not necessarily always agreeing with everything, particularly with Philippe. But he's quite a bombastic type of guy, and enjoys having fun."
Cree noted that when he was watching the first season, he realized that he was about to embark on a new career experience.
"I've actually never gone into the second series of something with a part like this where I've been able to watch the whole first series, and see the actors I was going to be working with, and see the world," Cree said.
He added that it was "really exciting" to join a project that he enjoyed watching, as well as one that's been critically well-received.
Steven Cree explains how 'Outlander' prepared him for his new series
Cree had the advantage of joining A Discovery of Witches in season 2 after watching the first season. He also had the benefit of already starring in a time-traveling fantasy romance with a passionate fanbase. Cree says that his time on Outlander definitely prepared him for his new series.
The actor explained that when he landed the role of Ian Murray, he wasn't on social media at that time and he didn't know anything about the Outlander books. It wasn't until after the STARZ series premiered and he joined Twitter that he started to understand the passionate fans and the scrutiny that came with them.
Because of social media and his Outlander experience, Cree says he went into A Discovery of Witches with the understanding that fans of Harkness' All Souls trilogy had expectations for Gallowglass. When he started on Outlander, Cree admitted that he "had no idea."
"The character I played in Outlander was different," he said. "There was a different level of expectation, whereas Gallowglass seems to be a real fan-favorite in the books. I'm definitely aware of that."
Steven Cree went straight to Sam Heughan to get ripped for his new role
Gallowglass has a central role in A Discovery Witches, and Cree admits that he feels the pressure. He understands that he can't please everyone all of the time. Instead, his goal is to be representative of the character in the books.
"But he is such a cracking character in the books. Hopefully, the people who hold him close to their hearts will enjoy that," Cree said. "It's nice. Getting to play a character that seems so beloved, is a nice challenge, as opposed to something negative."
To prepare for Gallowglass, Cree says he didn't go to Heughan for advice about the pressure that comes with playing a part of this nature. He did, however, ask for help with getting into the right physical shape.
"Gallowglass is described as being a particularly physical, and muscular character, so I've been spending a lot of time in the gym over the last 18 months," he told Entertainment Weekly. "So, I was asking Sam Heughan some fitness tips."
New episodes of A Discovery of Witches air Saturdays on Sundance Now, Shudder, AMC Premiere, and AMC+.
Seasons 1-5 of Outlander are available to stream on the STARZ app.