'Outlander': When Will Season 5 Drop on Netflix?
Outlander fans are currently in the middle of a painfully long Droughtlander. The pandemic caused delays that have slowed down production on season 6. This has forced fans to look for their Outlander fix elsewhere, with many going back and rewatching the first five seasons of the STARZ series.
But fans who are re-watching the series on Netflix have one big question – when will season 5 of Outlander drop on the streaming service?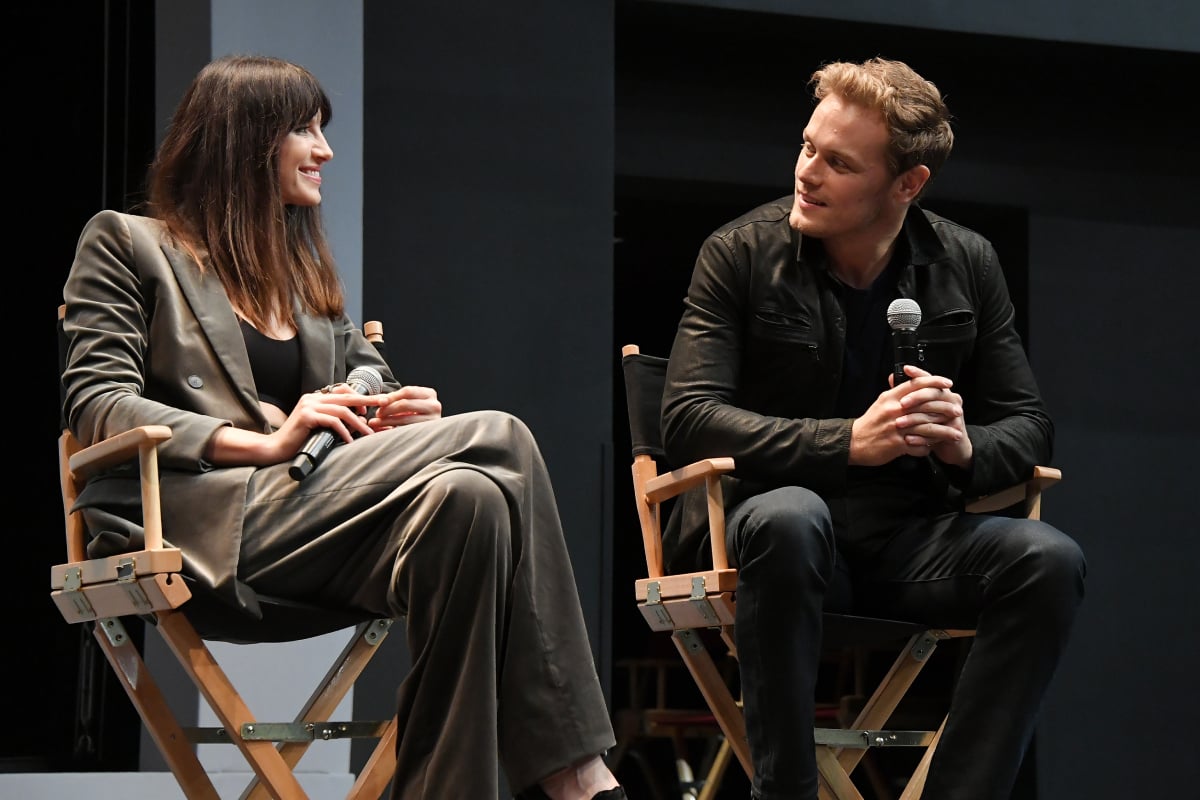 Netflix just added season 4 of 'Outlander'
With season 5 of Outlander ending on STARZ in May 2020, fans have been without new content for close to an entire year. In the meantime, some fans are reading Sam Heughan's new book Clanlands and waiting for the companion show Men In Kilts. Others are reading Diana Gabaldon's Outlander books.
The long Droughtlander has also given fans the chance to go back and rewatch the entire series so far. But, fans aren't able to do all of that if they are watching episodes on Netflix. This is because the streaming service doesn't have all five seasons available. In fact, they just dropped season 4 late last month.
A two-year delay has been the pattern for Netflix when it comes to Outlander. The season 3 finale aired in December 2017, and it premiered on Netflix in December 2019. The season 4 finale aired in January 2019, and it just dropped in January 2021.
For fans who are trying to catch up before season 6 premieres, they will have to turn to other streaming platforms. Because Outlander season 5 won't be on Netflix anytime soon.
Season 5 is expected on Netflix next year
As ClaireandJamie.com notes, because season 5 ended on STARZ last May, the expectation is that it won't hit Netflix until May 2022. However, there are ways to watch season 5 of Outlander before the new season premieres later this year.
The simple solution is to subscribe to STARZ because they have all five seasons ready to go. You can watch them on the website or on the app. Or, if you are a Hulu subscriber, you can add STARZ to that subscription and that will give you access to all five seasons.
Season 5 is also available on Amazon Prime Video. You have the option of buying single episodes or the entire season. If you are an Amazon Prime subscriber, then all episodes will be available to you.
If you really want to get ahead and find out all the spoilers, there's also the option of reading the book series. The STARZ drama is pretty faithful to Gabaldon's work, and there are eight books available right now. Gabaldon promises that book 9 is coming very soon.
Production on season 6 of 'Outlander' is underway
The cast and crew of Outlander are finally back in Scotland and working on season 6 after months of delays. Heughan has been giving fans updates on social media, and he's in love with the scripts for the upcoming season.
Heughan, Caitriona Balfe, Sophie Skelton, and Richard Rankin gave fans a peek at the costumes for season 6 in a special Christmas Day video. And, we know that the story will follow Gabaldon's sixth book A Breath of Snow and Ashes.
Season 6 will have 12 episodes, just like season 5. And, they will see Jamie and Claire on the wrong side of history during the American Revolution.
We also know that Outlander creators spent a ton of cash on a new testing facility at the studio to make sure everyone is safe. Everyone will be in a production bubble, and they must test negative for COVID-19 in order to continue working.
Still, it doesn't look like season 6 of Outlander will premiere on STARZ until late in 2021. There's even a small chance it won't happen until early 2022. Fans will just have to stay tuned.