'Outlander': When Will Seasons 4 and 5 Come to Netflix?
Thanks to Netflix, Starz hit series Outlander gained a whole new following of fans that might not have seen the show otherwise. But as the show heads into its sixth season, many are wondering when seasons 4 and 5 of Outlander will come to Netflix.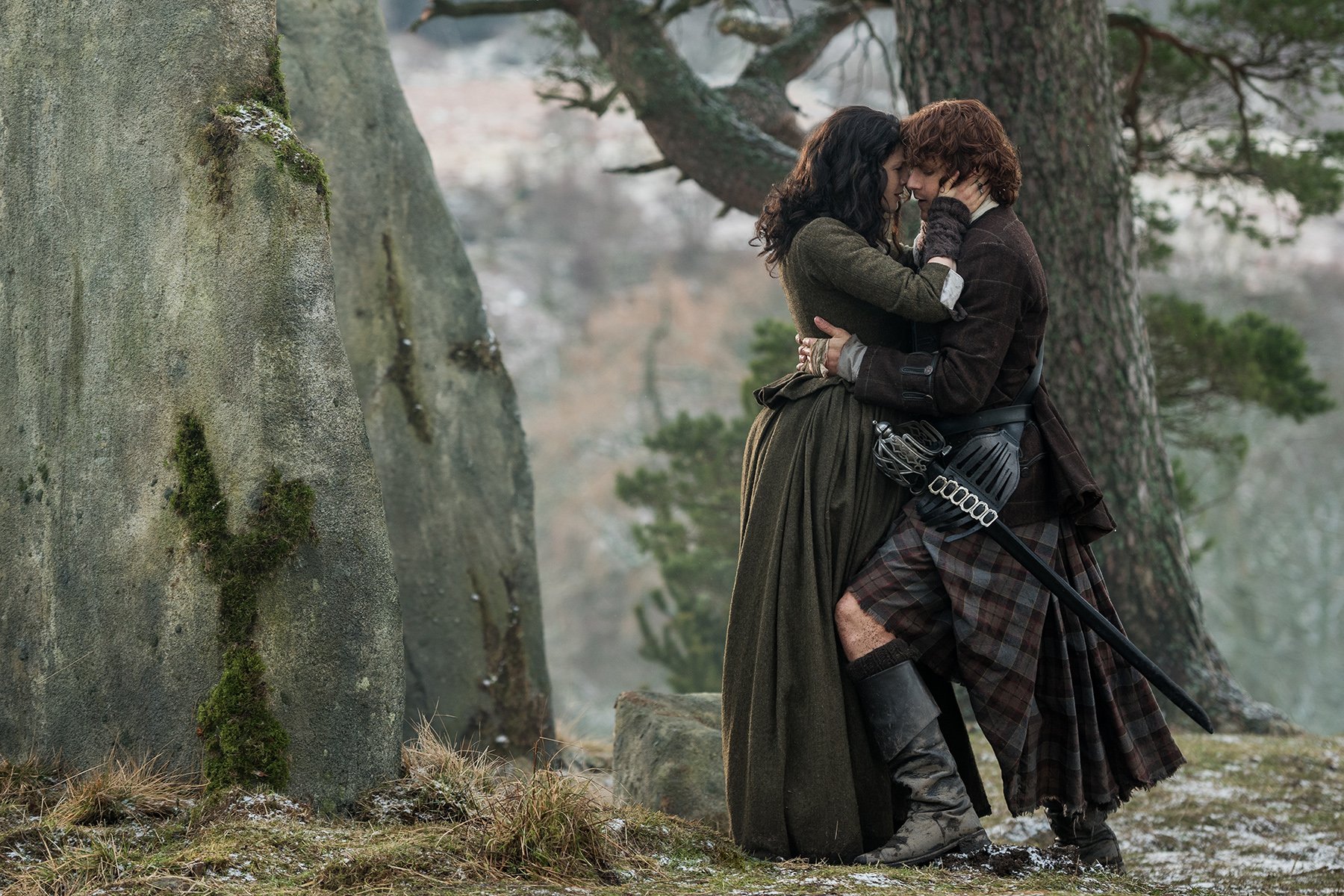 The first three seasons of 'Outlander' are on Netflix right now
Outlander premiered on Starz in 2014. And its second season premiered two years later, in 2016. But the first two seasons did not hit Netflix until May 2019. 
The third season of the series, which was released by Starz in 2017, came to the streamer in December 2019. And since then, Netflix viewers have been patiently waiting another installment.
'Outlander' is heading into its sixth season
Netflix audiences are still hanging on to that season 3 cliffhanger of Outlander. But in the meantime, Starz viewers have finished watching seasons 4 and 5. 
The series was getting ready to start filming its sixth season in March, but production was shutdown due to the pandemic. Lead star and producer Sam Heughan recently revealed that showrunners are planning to resume production sometime this fall. 
"We were supposed to be shooting right now and obviously things are still slightly up in the air," Heughan said in an episode of the Outlander End of Summer Series. "But I think you know, I'm hopeful that we're gonna be back before we know it. They're putting plans in place."
If season 6 production goes as scheduled, Starz viewers will likely get a 2021 premiere date. 
The Starz CEO isn't thrilled with the idea of keeping Outlander on Netflix
As reported by What's on Netflix, Starz doesn't directly license Outlander to Netflix. The show is owned by Sony Piictures, and they are the ones who sell the show to both Starz and Netflix to brooadcast.  But if it were upto Starz CEO, Jeffrey Hirsch, he would keep Outlander off of Netflix. 
"To be honest, I don't like the passionate fan base for one of our two biggest shows spending any of their viewing time with any other service but Starz," Hirsch told EW. "That was a deal that was done before my time here at Starz. But again, Sony owns the rights to that show — It would have been amazing to have Outlander as a global show for the service.
So when will seasons 4 and 5 of 'Outlander' come to Netflix?
Sony Pictures and Netflix have yet to announce premiere dates for seasons 4 of 5 of Outlander. Seasons 2 and 3 were released two years after their Starz premiere. So, if Netflix sticks with its previous release schedule, viewers can expect a January 2021 premiere date for season 4, and a May 2022 date for Season 5. 
If the Netflix wait seems too long, fans can watch all five seasons with a Starz streaming subscription. Subscriptions can be obtained directly through Starz, or as add-ons through other streaming platforms like Amazon Prime Video and Hulu.