'Outlander': Why Caitriona Balfe Felt This Season 2 Scene Was Like a Disney Movie
Just when Outlander was back on a roll with season 5, production shut down before season 6. The creators of Starz's adaptation of Diana Gabaldon's books have done their best to create an oasis during droughtlander with their End of Summer series videos. It gave Sam Heughan and Caitriona Balfe a chance to look back at the first five seasons.
[Spoiler alert: This article contains spoilers for Outlander.]
Balfe and Heughan chatted over Zoom for the final episode of Outlander's End of Summer Series on Sept. 13. Their chat raised money for Doctors Without Borders, and saw them reflecting about one episode almost out of a Disney movie. 
This might have been 'The Happiest Scene of Outlander' for Caitriona Balfe 
Disney is not a name you'd think to associate with Outlander. The show is stark in its depiction of brutality in history. Balfe said this one gentle scene did have hints of Disney.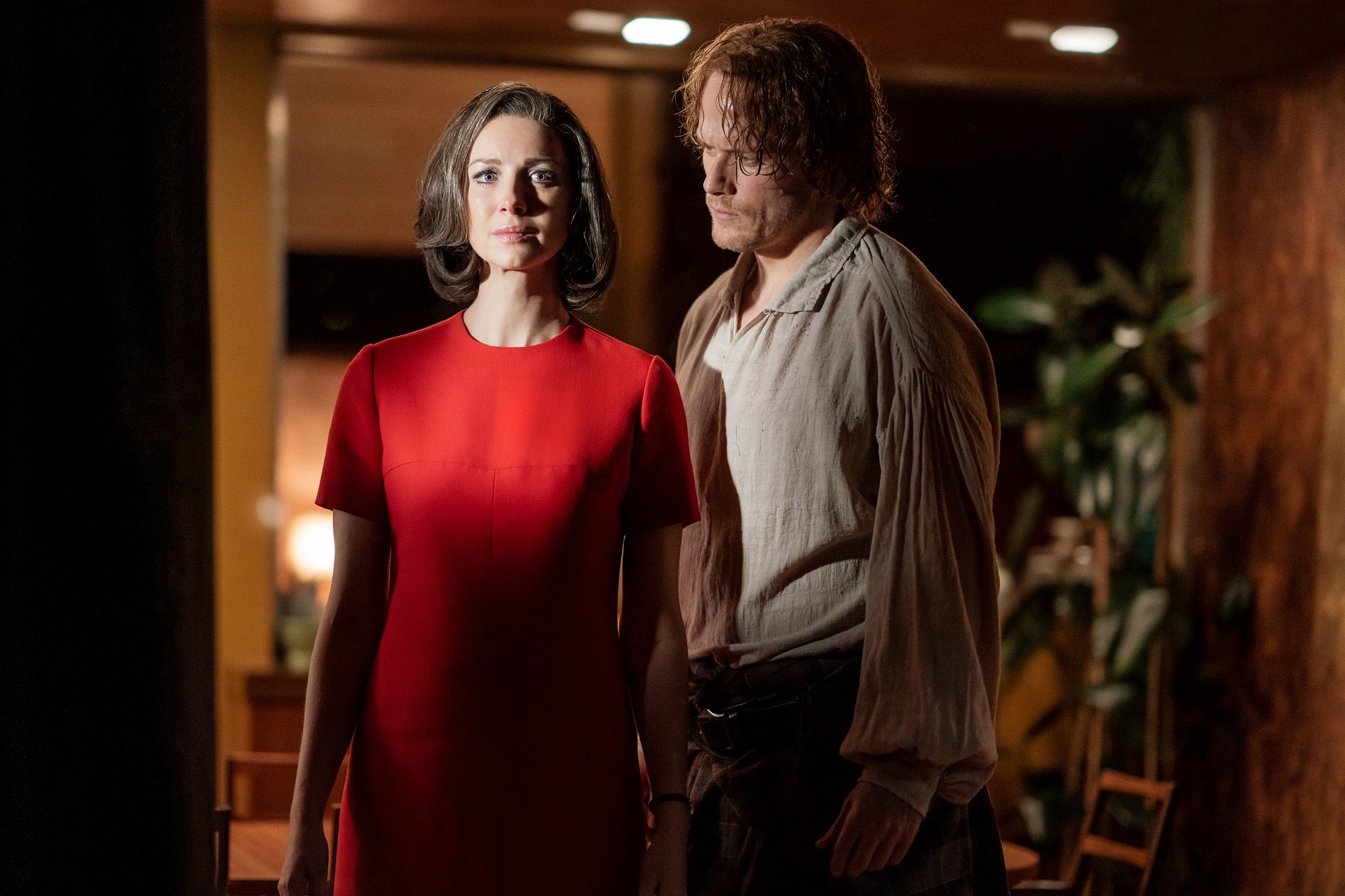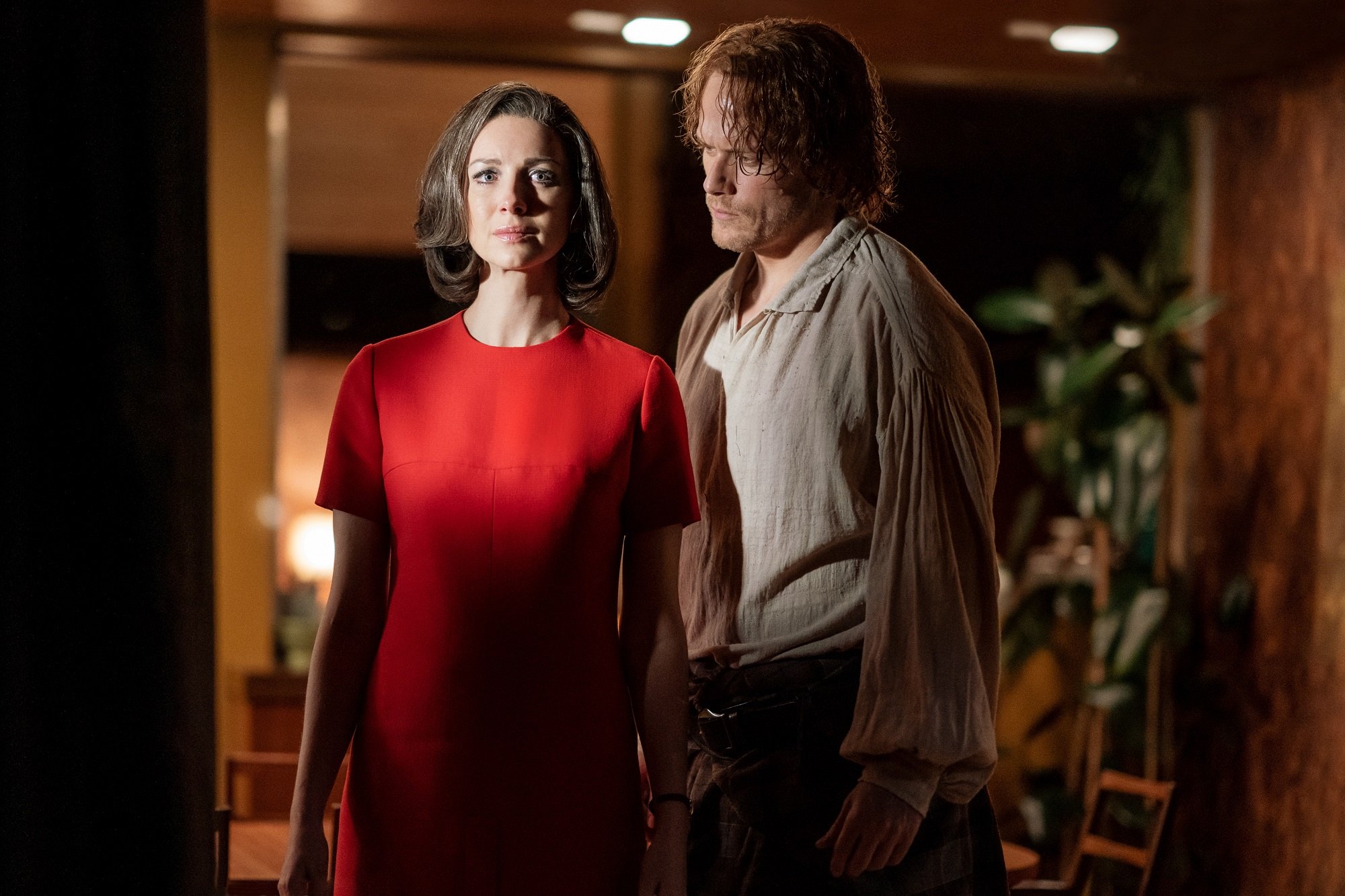 "There's one scene when we did that dance to the stones at the end of season 2," Balfe said. "Sometimes when you're really lucky, everything conspires to work in your favor. I think we arrived on set that day and it was like somebody had Disneyfied the set. It was like this dusting of snow but it was a beautiful day."
More magic happened on the set of 'Outlander' too
The setting for Outlander's season 2 finale inspired both Balfe and Heughan to make up their stone dance on the spot.
"You and I were talking about we didn't quite know what we were going to do," Balfe said. "We both just figured it out. It doesn't feel like it's me doing it. It just feels like it happens. I think that's one scene that I think really sang and all the crew were like."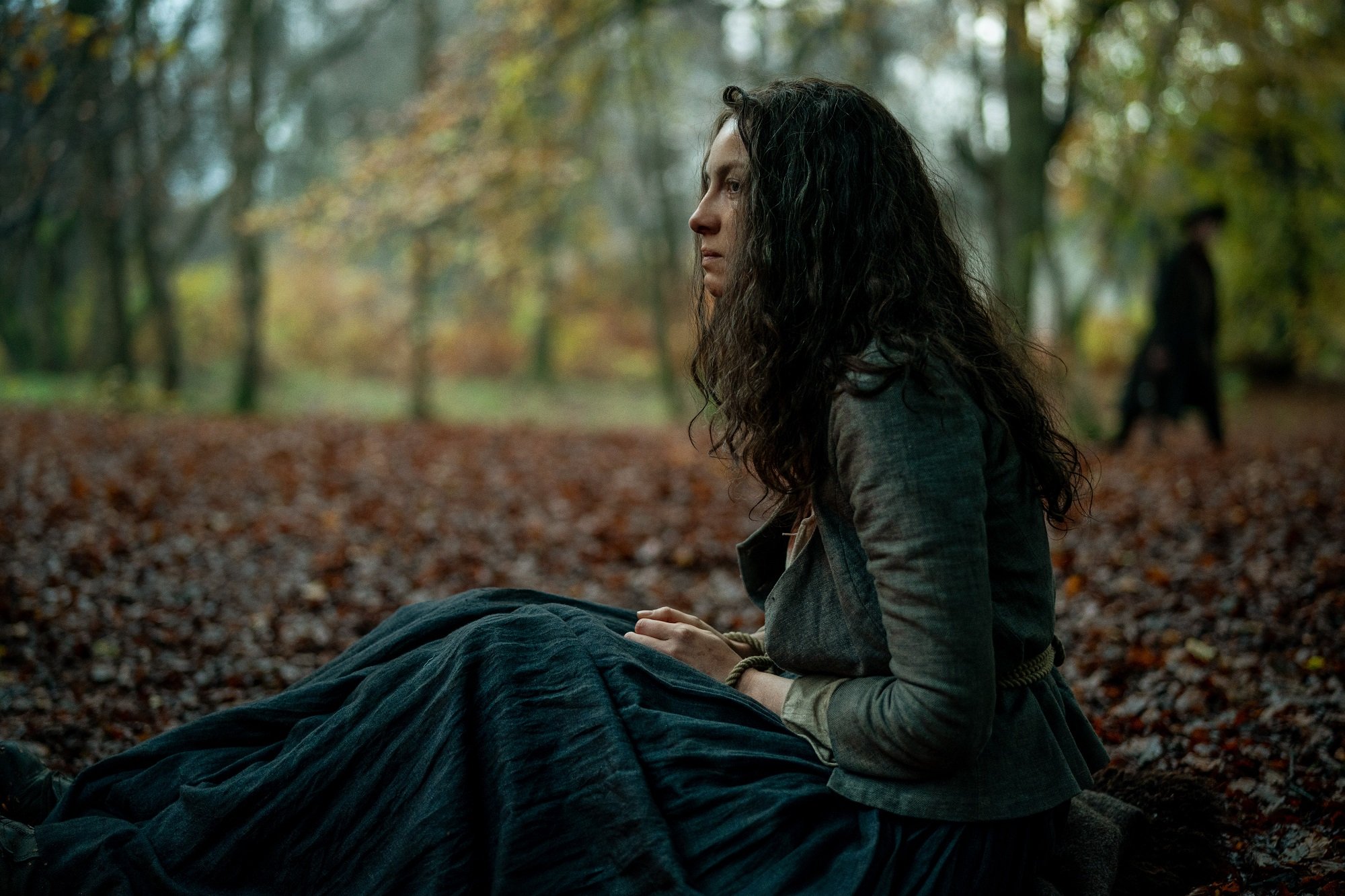 Heughan agreed.
"It was really magical," he said. "You're right. That was a great ending to that season."
This scene was not magical for Sam Heughan 
Balfe asked Heughan how he liked his action scenes in Outlander Season 5. Heughan kept it real.
"I didn't, to be honest," Heughan said. "I love the action. But, when you think of it was like four AM in the morning and you're in the mud and you can't see anything. I remember it was particularly cold and I couldn't see anything. There was one point I was like, 'I think I actually might hurt someone today."
At least the scene was good for Heughan's costar.
"Jamie [Payne] who directed it did an incredible job and the way it's lit, it's just so dramatic," Heughan said. "You see John Bell really becoming… That fight, there'sa small sequence where he has this fight with a couple of guys and then throws this tomahawk and knocks a guy out. I think he was not supposed to be doing that and he just kept doing it. And he got them every time as well."