'Outlander': Why Did Jenny Disappear From the Show?
Outlander has grown a cult following over the past five seasons. The storyline, the scenery, and the costumes are a definite draw to the show but it's the characters that bring people back season after season. Though Clare and Jamie are the clear main characters of the show, fans couldn't help but grow fond of Jamie's sister Jenny. So, why did she leave the show after season 3?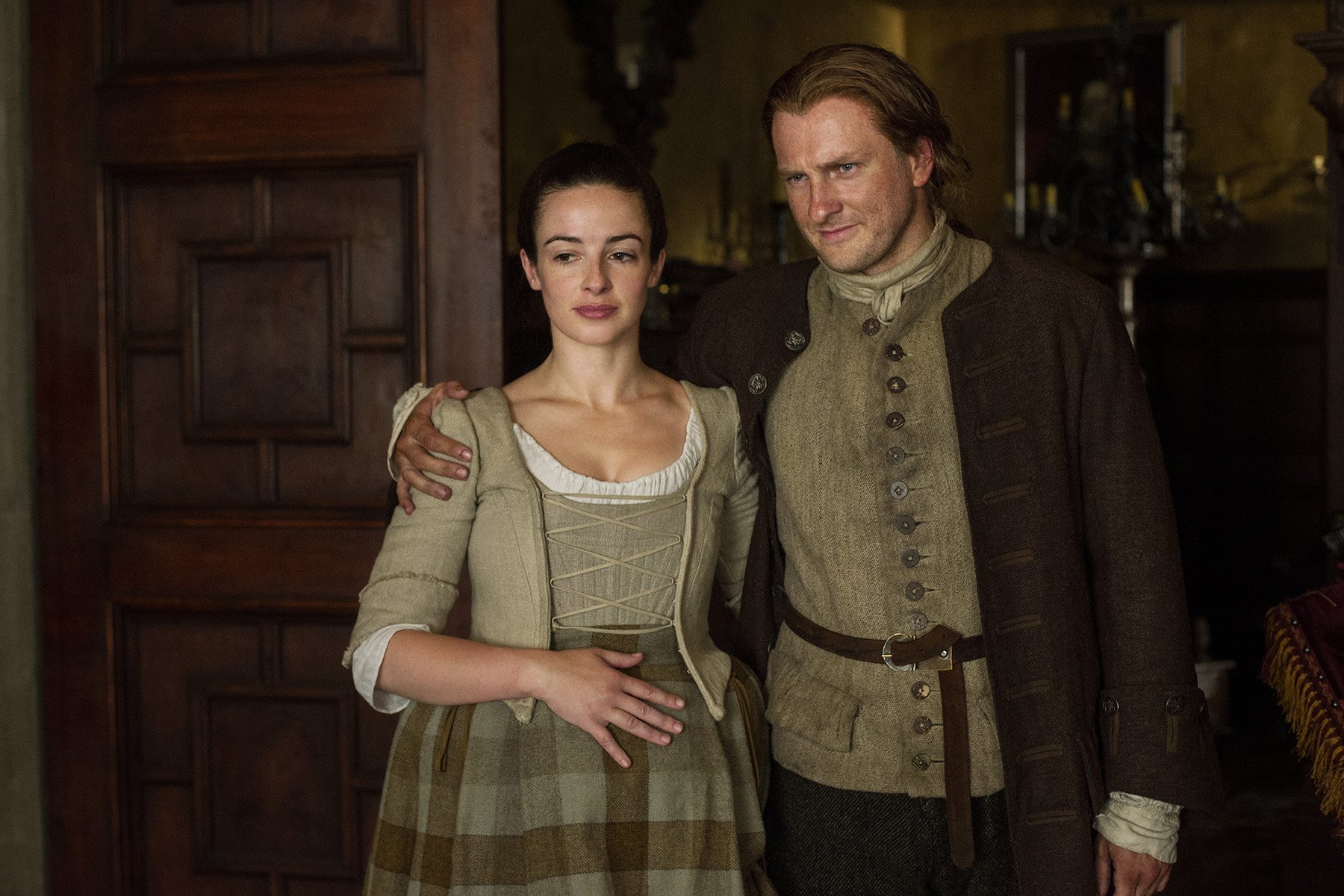 'Outlander' is based on books
Before Starz introduced a broader audience to Outlander, the series was a set of eight books by Diana Gabaldon. The show follows the books loosely.
"We always start with the book," show creator Ronald D. Moore said at the Starz's Outlander Emmy FYC event. "At the beginning of the process, we have assistants and researchers and people in the writers' room who literally break down the entire book, chapter by chapter and then scene by scene.
"You put the whole thing up on these big whiteboards that essentially lay out the major plot story," he continued. "Step one is to break it down into 13 hours. OK, what are the basic chapters of our story? You kind of quickly realize what's gonna fall out and what's gonna have to get condensed and moved around in that part of the process."
Not everything from the books has made it into the show, though.
"Some things that are iconic moments to the fans — whether it's a line of dialogue or a scene or even just a visual — sometimes doesn't fit there," he said. "But we'll set it aside and go, we're gonna figure out a way to work this in later, even if it's next season or two years from now. So there are certain things that feel like maybe we've forgotten but we never really forget and we're always looking for ways to work them back into the narrative."
Why did Jenny leave 'Outlander'?
Jenny became a prominent character on Outlander when Jamie came back to his home in Lallybroch. She became close to Clare before Clare left to go back to her rightful time period.
But after season 3, Jenny was noticeably absent from the show. This is because Laura Donnelly, who played Jenny, had quite a lot on her plate at the time. She was performing in The Ferryman on Broadway and was also pregnant.
"I found out I was pregnant and went into a mild panic," Donnelly said in a profile for W Magazine."Even though it was something that I very much wanted, women can't take a year out in their thirties in this profession."
Donnelly wasn't able to film the fourth season of Outlander due to her Ferryman commitment and her child. Her character doesn't appear in the next two books. Because of this, Donelly thinks her time on the show is over.
When Jenny does reappear, "she's old," Donnelly said, "so I think that's probably me out."
Outlander Season 6 does not have a premiere date yet but filming has already begun.