'Ozark' Had an FBI Agent Teach Them How to Launder Money
Ozark has long been one of Netflix's hottest productions. Often compared to Breaking Bad and Weeds, the crime drama debuted in 2017 and has grown more popular with each passing year. Now that the series concluded its fourth and final season, it's being hailed as one of the greatest TV shows of all time.
Ozark has not only earned acclaim for the acting but for the whip-sharp writing as well. Those who worked behind the scenes devoted a great deal of time to ensure the show was as authentic as possible. This included bringing in the services of a real FBI agent to help teach the cast how to launder money.
What is Netflix's 'Ozark' about?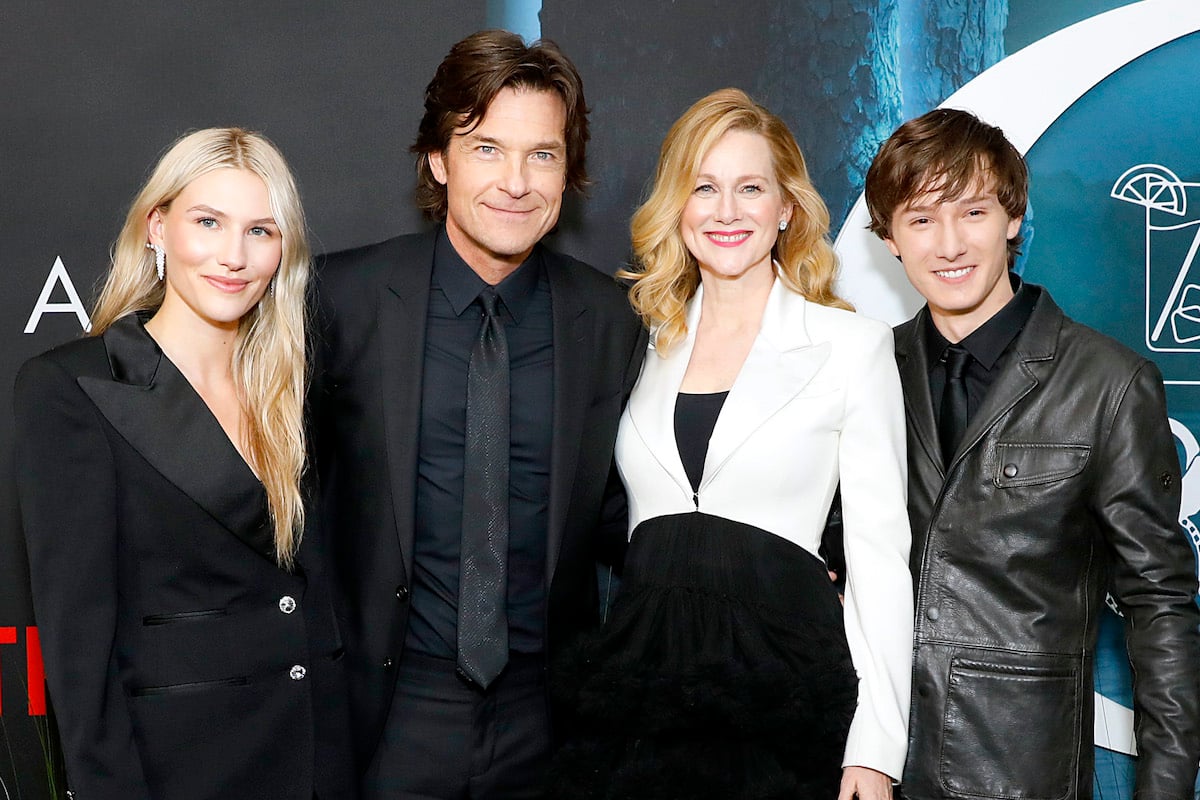 Ozark tells the story of Marty and Wendy Byrde, a married couple who relocate from Chicago to the Ozark Mountains in Missouri in order to launder money. Not only do the Byrdes continuously run afoul of shady characters, but they struggle with all of the "normal" problems that any family with teenagers experiences.
Starring Jason Bateman and Laura Linney, Ozark received positive reviews from the start. Over the course of the series, it earned more than 30 Primetime Emmy Award nominations. Bateman scored the Emmy for Outstanding Directing for a Drama Series in 2019. 
How did 'Ozark' utilize the services of a real FBI agent?
Since the focus of the show is on the Byrdes money laundering operation, it was imperative that Bateman and Linney, along with the rest of the team, have at least a passing understanding of how money laundering works in real life.
According to Mental Floss, the production team on Ozark worked with the FBI to enlist the services of a real agent. She came to the set and worked with the team to make sure that they had a handle on how money laundering works.
Writer Chris Mundy said, "We had an FBI agent who investigates money laundering come and sit down with us for a day so we could pick her brain." The training session worked well, and everyone on the Ozark team undoubtedly took what they learned to heart. They used it to craft a show that is not only intense and dramatic, but realistic as well. 
'Ozark' features a few nods to the show 'Arrested Development'
While Ozark is a drama, there are plenty of comedic moments in the series. As reported by Mental Floss, writers made sure to write in several notable references to Bateman's other hit series, Arrested Development.
Eagle-eyed fans will spot the connection in scenes like the one where Marty stuffs wads of cash into the walls of a resort, as well as the one where he goes on and on about the ins and outs of maritime law.
Some comedic moments happened behind the scenes as well. One scene involved Julia Garner, who plays Ruth Langmore in Ozark, picking up a mouse and dropping it into water. However, Garner is terrified of mice and had to utilize the services of a hand double. As Garner told W Magazine, "The whole crew was laughing at me. It was so embarrassing, and I couldn't even lift it."
Fans can catch up with all episodes of Ozark on Netflix, streaming now. 
RELATED: 'Ozark' Season 4 Part 2: 1 Sign [Spoiler] Was Going to Die All Along