'Ozark' Season 3: Fan Theories and Predictions About the Netflix Show
With 10 new episodes set to drop on March 27, 'Ozark' fans have plenty of theories about what's in store for the Bryde family.
He may have finally succeeded in opening his riverboat casino, but things aren't getting any easier of Marty Byrde (Jason Bateman). The crooked accountant at the center of Ozark is facing more troubles in season 3 of the Netflix series, including an increasingly tense relationship with his wife Wendy (Laura Linney). 
At one point in the show's trailer, it looks like Wendy pulls a gun on her husband. Later, Marty appears to have been kidnapped by the drug cartel for whom he's laundering money. It definitely seems like there's a lot happening in season 3, and with 10 new episodes set to drop on March 27, Ozark fans have plenty of theories about what's in store for the Bryde family.
Do Wendy and Marty turn on each other?   
Over the past two seasons, Wendy — a former political consultant turned stay-at-home mom — has taken a more active role in her family's illicit business. By the end of season 2, she was comfortable ordering a hit on the troublesome Cade Langmore (Trevor Long), which earned her the respect of cartel lawyer Helen (Janet McTeer). She's also become frustrated with Marty and the decisions he makes. While he's softened somewhat since killing Mason Young (Michael Mosley) to save Wendy, the experience seems to have made her more ruthless. 
The trailer makes it clear that the Bryde's marriage will be front and center in season 3. And some fans think that their relationship could soon turn very dark, perhaps forcing viewers to take sides. On the Reddit forum for the show, they think the couple might turn on each other. One poster theorized that "one of them would kill the other."
It's hard to imagine Ozark without both Wendy and Marty, since their dynamic is so much a part of the show. But season 2 saw Darlene Snell (Lisa Emery) murder her husband Jacob (Peter Mullan) after the two disagreed about how to deal with the cartel's demands, so a precedent has been set for spousal murder.  
Some think Wendy will 'break bad'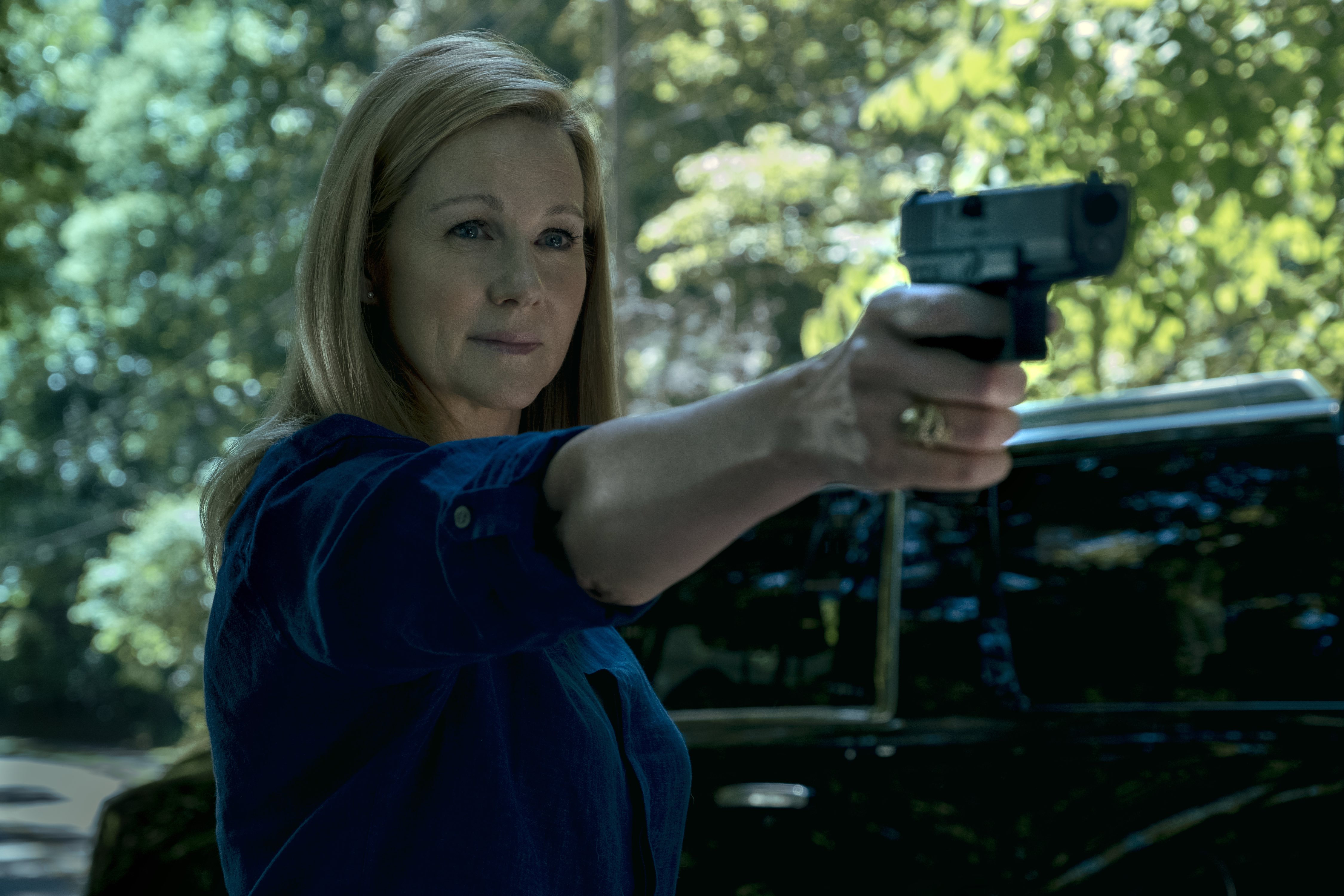 The Ozark/Breaking Bad comparisons are inevitable. After all, both shows focus on a typical suburban family man who ends up embroiled in a deadly drug-related enterprise. In Ozark, it's Marty who initially gets his family involved with the cartel. But some fans think it's Wendy who is most like Walter White, while Marty is now more similar to Walt's wife Skyler. 
Yet other fans think it's another woman who will become top dog in season 3: Ruth Langmore (Julia Garner). Once Ruth realizes Wendy is the one who ordered the death of her father Cade, could she take revenge, by killing either Wendy, Marty, or perhaps both? 
One thing we know for sure is that Ruth's relationship with the Byrde family will deepen — and get more complicated — in season 3. 
"Ruth is more and more self-confident, but she's grateful to Marty for being the first person to believe in her and give her responsibilities," showrunner Chris Mundy told the Hollywood Reporter in August 2019. "Going into season 3, we see her very much wanting to be a member of the Byrde family. However, as she gets deeper and deeper into the enterprise, she starts to wonder if being a Byrde is the best thing to be." 
Ozark Season 3 is streaming on Netflix beginning Friday, March 27. 
Check out Showbiz Cheat Sheet on Facebook!