'Ozark' Season 4 Part 2: 'Mud' Brings More of Ruth Langmore's Bad Decisions
A spoiler-heavy recap of the 'Ozark' Season 4 Part 2 episode 'Mud' as explained by the symbols in the title card 'O.'
Things are looking up for everyone but Marty Byrde in the Ozark Season 4 episode "Mud." In the title card for the episode, a fish and hook, clerical collar, caduceus staff, and water droplets appear. Find out what they mean for the second to last episode of the Netflix series. 
[SPOILER ALERT: Spoilers ahead for the Ozark Season 4 Part 2 episode "Mud."]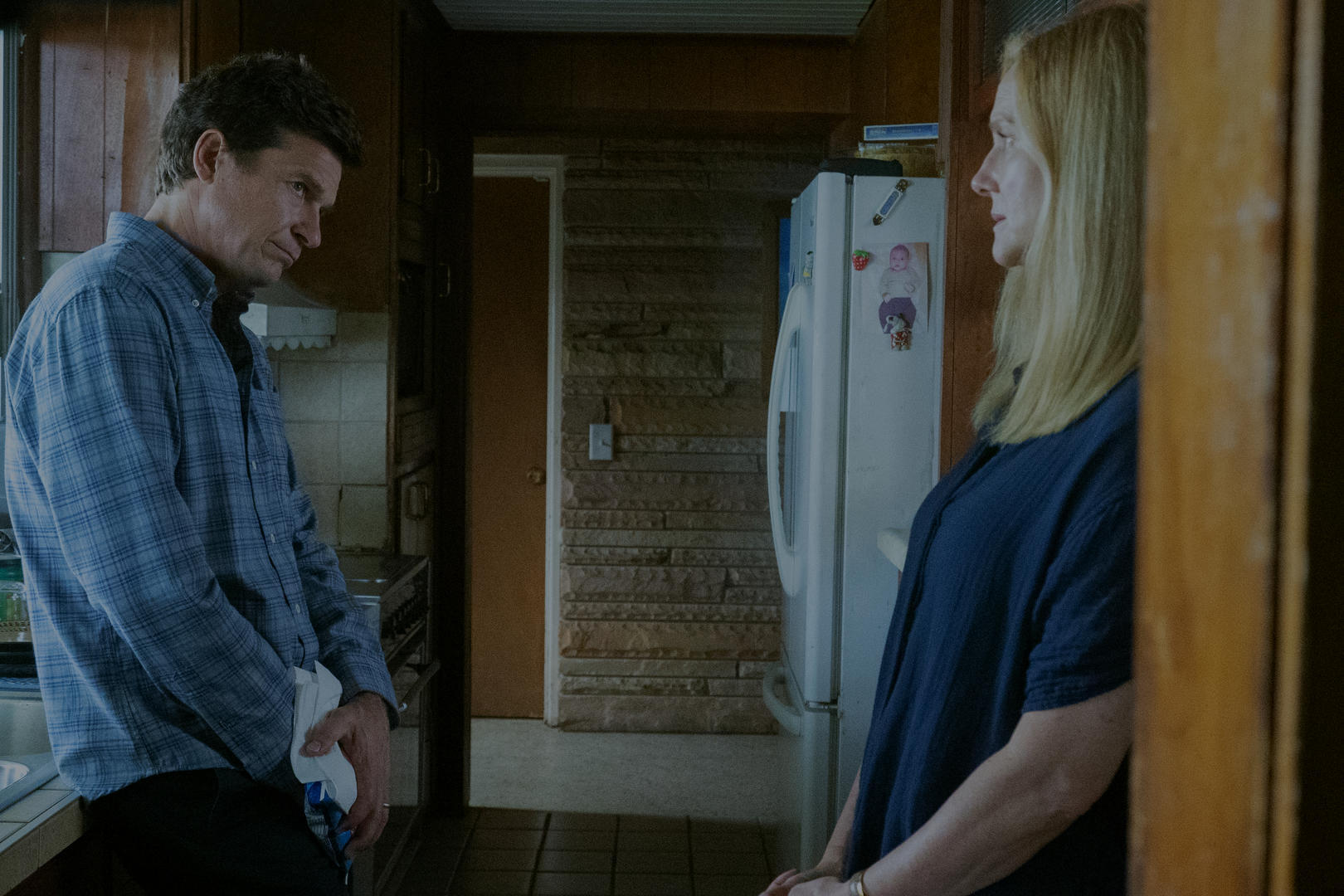 'Mud's water droplets represent rain and cleansing
There's a major storm rolling in on the Ozarks, but that isn't stopping Wendy Byrde (Laura Linney) or Ruth Langmore (Julia Garner) from moving forward with their plans. Since her record has been expunged, Ruth has started construction on her dream home. To keep herself clean, she's refusing to let Marty (Jason Bateman) launder through the Missouri Belle Casino — another dangerous decision this season, on top of murdering Javi Elizonndro (Alfonso Herrera Rodríguez).
At this point, Marty is still trying to keep Ruth safe, but she's making it hard. She's steadfast in her ways, though, especially since Marty has been so good at protecting her in the past. 
Later in the episode, Ruth cleanses herself in another way. She confesses about murdering Javi to Deputy Ronnie Wycoff (Brad Carter), but promises to deny it should anyone come asking. In a sense, Ruth feels completely whole.
The caduceus staff symbolizes Wendy's revenge against her father in 'Ozark' Season 4
Nathan Davis (Richard Thomas) has always been ashamed of his daughter Wendy. When he shows up in the Ozarks, it's initially to find Ben (Tom Pelphrey), but his momentum shifts when Nathan uncovers what it is Wendy and Marty do for a living.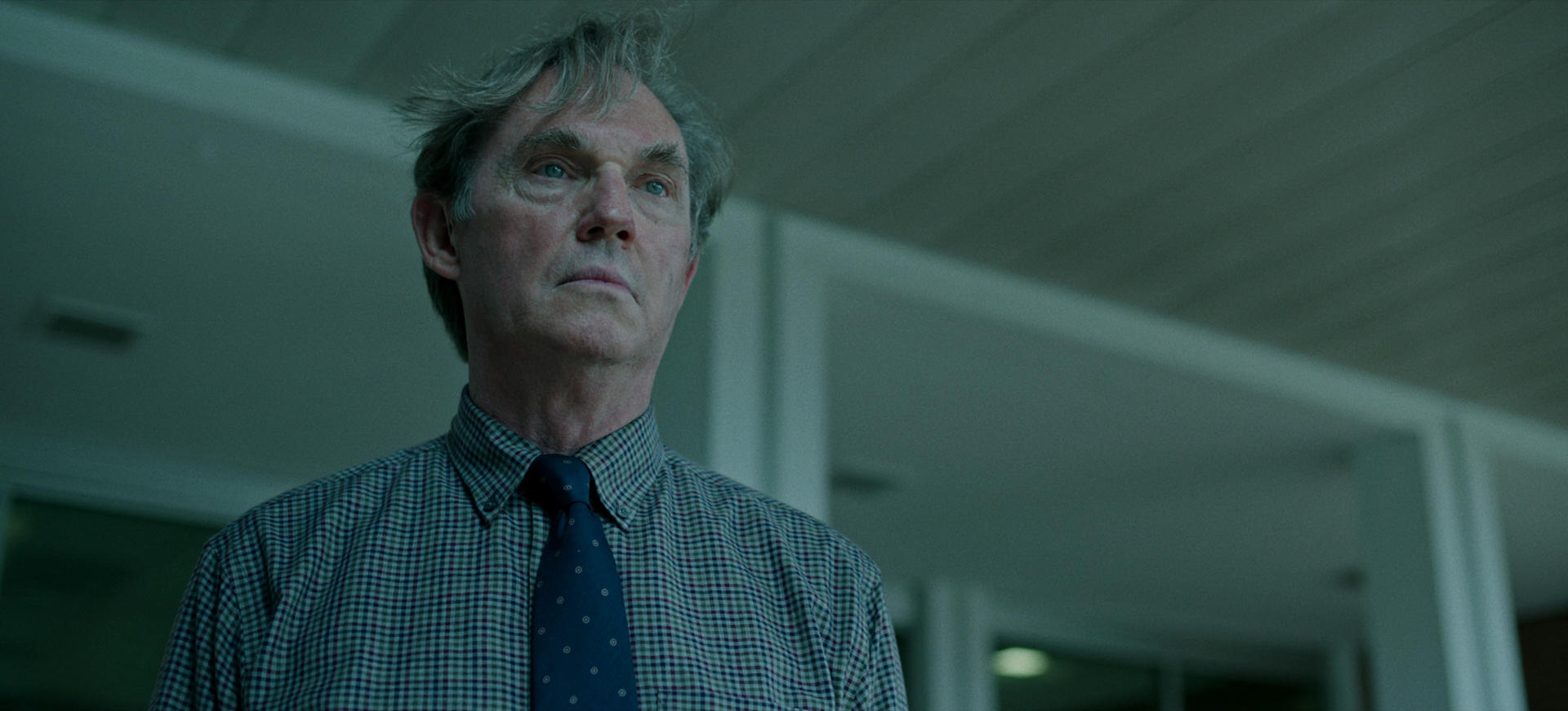 After "making a scene at the courthouse" in "Trouble the Water," Wendy makes a last-ditch effort in "Mud" by attempting to check herself into the same mental health facility she once left Ben. Her admittance is initially refused until her enlightening conversation with the Navarro family priest (Bruno Bichir). 
Navarro's priest guides Wendy Byrde's decision-making in 'Mud'
Ahead of the season, showrunner Chris Mundy teased the Byrdes having important conversations with the Navarro family priest. He comes to speak with Wendy in "Mud" after Navarro's "uncomfortable visit with his sister." 
The two talk about their toxic fathers — the priest had a bad relationship with his, calling him a "massive prick" for hitting his mom and sisters and biting him and his brothers. "I've forgiven him, of course," the priest tells Wendy. "There was a time where it was either kill the man or return to church." 
Inspired, Wendy leaves for the mental health clinic. "You're either going to let me in this hospital or I'm going to leave this building and kill my father," she tells the front desk person. The strategy works, putting Wendy one step closer to getting her kids away from Nathan.
'Duck Dynasty's fishing almost becomes the last thing Rachel Garrison sees 
Ruth and her business partner Rachel Garrison (Jordana Spiro) have stood firm in deciding not to let Marty launder through the casino. Frustrated, Wendy calls on the Navarro's hitman Nelson (Nelson Bonilla) to "handle" the situation. 
Nelson starts easy, holding a gun to Rachel's head and demanding the laundering continues. This only makes the Byrdes' situation worse — Ruth reroutes the money to legal banks, making it impossible to launder.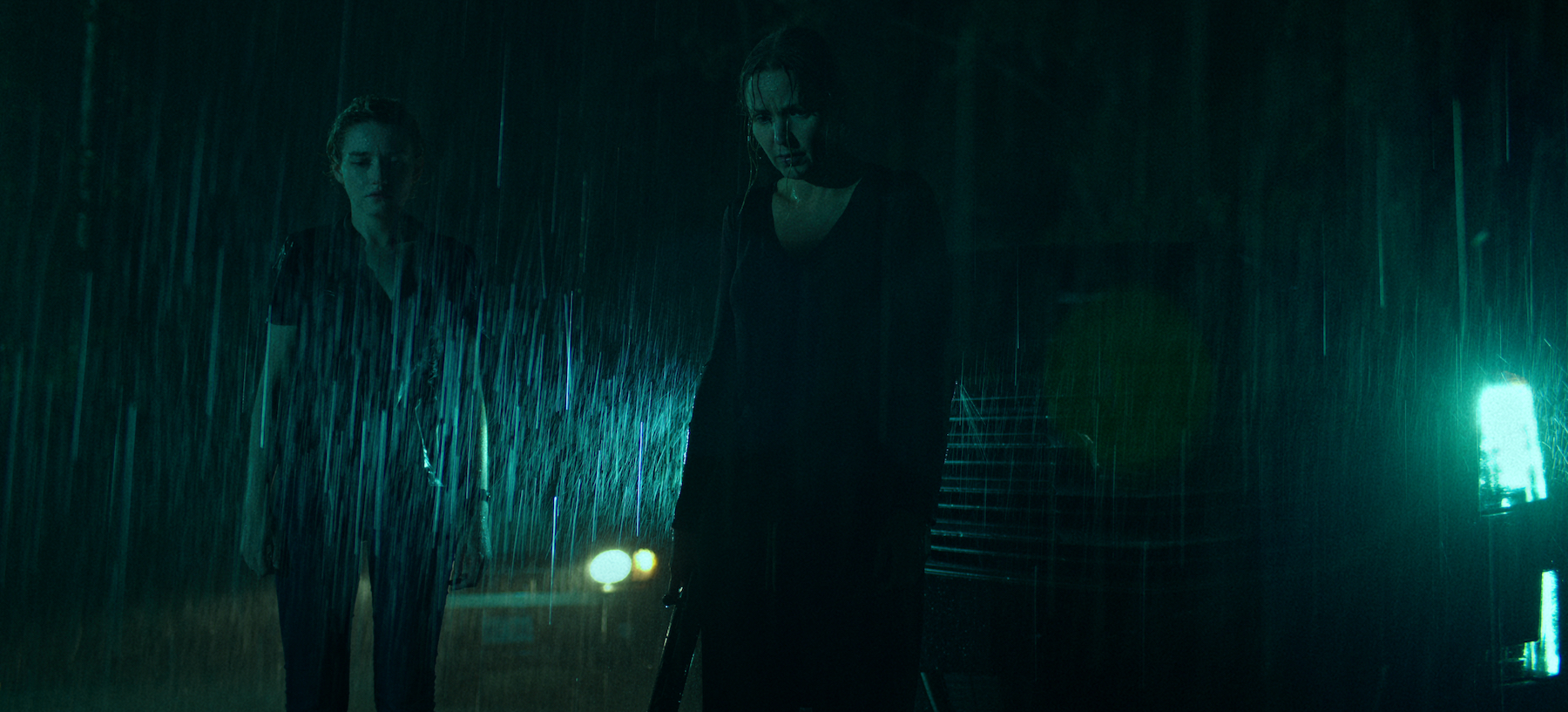 At the conclusion of "Mud," Nelson tracks Ruth, but ultimately goes after Rachel. Amid her viewing of Duck Dynasty, Rachel gets a panicked call from Ruth about Nelson's arrival. Shotgun in hand, Rachel shoots Nelson dead from the roof of Ruth's trailer — another not-so-smart decision made by Ruth this season.
'Ozark' Season 4's final episode — what you need to know from 'Mud' 
There's only one more episode of Ozark left, with plenty to touch on from "Mud." First, it's important to note Camila Elizonndro (Veronica Falcón) is aware that the Byrdes know she ordered the hit on Omar Navarro (Felix Solis). Still, she agrees to work with the F.B.I. and become "everything and nothing all at once;" head of the cartel and a partner of the government.
Camila is also aware that her brother didn't kill Javi Elizonndro (Alfonso Herrera Rodríguez). Now, she wants answers.  
Watch the final episode of Ozark on Netflix.