'Ozark' Season 4 Part 2 Trailer Major Spoiler Explained and Finally the Return of Rachel
Netflix dropped the much-anticipated Ozark Season 4 Part 2 trailer, and there's a major spoiler about a possible death. Julia Garner, Jason Bateman, and Laura Linney return with an intense final installment teaser of the crime drama, set to a cover of "Renegade" by Styx. After starring in Inventing Anna as a fake wealthy German heiress, Garner returns to the dark and angry Ruth Langmore, who is out for blood and revenge over the death of her cousin, Wyatt Langmore (Charlie Tahan). Bateman's character, Marty Byrde, is terrified and Wendy Byrde (Linney) is indifferent. Here's our breakdown of the Ozark Season 4 Part 2 trailer. 
[Warning: This article contains spoilers from the Ozark Season 4 Part 2 promo trailer.]
'Ozark' Season 4 Part 2 Trailer Opens with Marty and Wendy Byrde in the middle of a tough conversation
RELATED: Is 'Ozark' The New' Breaking Bad'?
The trailer for Ozark Season 4 Part 2 starts with Marty and Wendy Byrde discussing their life and the death that surrounds them in their money laundering business. Marty insists he's protecting his family, but Wendy disagrees. Their daughter, Charlotte Byrde (Sofia Hublitz), moved up as the new Ruth Langmore in Ozark Season 4. Charlotte and her brother, Jonah (Skylar Gaertner), only flash across the screen for a second in the new Ozark trailer.
"I'm just sick of having blood on my hands, Wendy," Marty Byrde tells his wife. "It doesn't bother you?"
Wendy attempts to convince Marty to do what she wants, although it's not immediately clear what that is. Then Marty defends Ruth after a clip of her at Wyatt's funeral flashes across the screen.
"She's lost her whole family because she met us," Marty pleads.
It sounds like Wendy wants Marty to get Ruth out of the picture.
"Why do you choose everyone else over your family?" Wendy asks Marty. "Don't back out on me when we are almost done. Don't do that to me."
Marty and Wendy are again at a crossroads, disagreeing about yet another aspect of their business and life together.
The new 'Ozark' trailer teases a spoiler: the death of Javi
RELATED: 'Ozark': Fans Argue Over the 'Single Dumbest Plot Point in the Whole Show'
As the new Ozark trailer continues for season 4 part 2, Marty speaks to Ruth about why she cannot kill Javi (Alfonso Herrera).
"Javi dies; everything that we worked for just falls apart," Marty cautions Ruth.
However, Javi killed Ruth's cousin, Wyatt, and she's ready for revenge. She's lost everyone she's loved. Ruth has no reason to listen to Marty. In the following clip, Ruth walks up to Javi on a busy street in broad daylight and shoots Javi. Some viewers suggested that this could be a dream sequence of what Ruth hopes to do to Javi. However, it's more likely that it's an Ozark Season 4 Part 2 spoiler that kicks off the series's final installment. His death leads to Marty and Wendy's danger in the Ozark final season trailer.
In another clip, Ruth screams an expletive, and then she throws up her middle fingers on both hands to a line of cars. After what's happened to her entire family, she's out for retribution, and no one can stop her. Fans are here for it.
Maya Miller calls Marty Byrde a criminal as the new 'Ozark' trailer continues
The last minute of the Ozark Season 4 Part 2 trailer shows the danger Marty faces when the series returns on April 29, 2022. He tells FBI agent Maya Miller (Jessica Frances Dukes) that the Byrdes are in a lot of danger; however, she doesn't care. Maya informs Marty that he chose the life he is living right now.
"You're just another criminal to me now," Maya tells Marty.
In another clip, Marty offers Omar Navarro (Felix Solis) to reestablish his control in Mexico. That scene solidifies the fact that Ruth likely did kill Javi. While in Mexico, there's a clip of someone cleaning up blood in the underground holding cell that Marty was trapped in at one point in the series. In another flash, a person who some fans think looks like Javi is in that cell. However, it's a new person.
Rachel returns in the 'Ozark' Season 4 Part 2 trailer on Netflix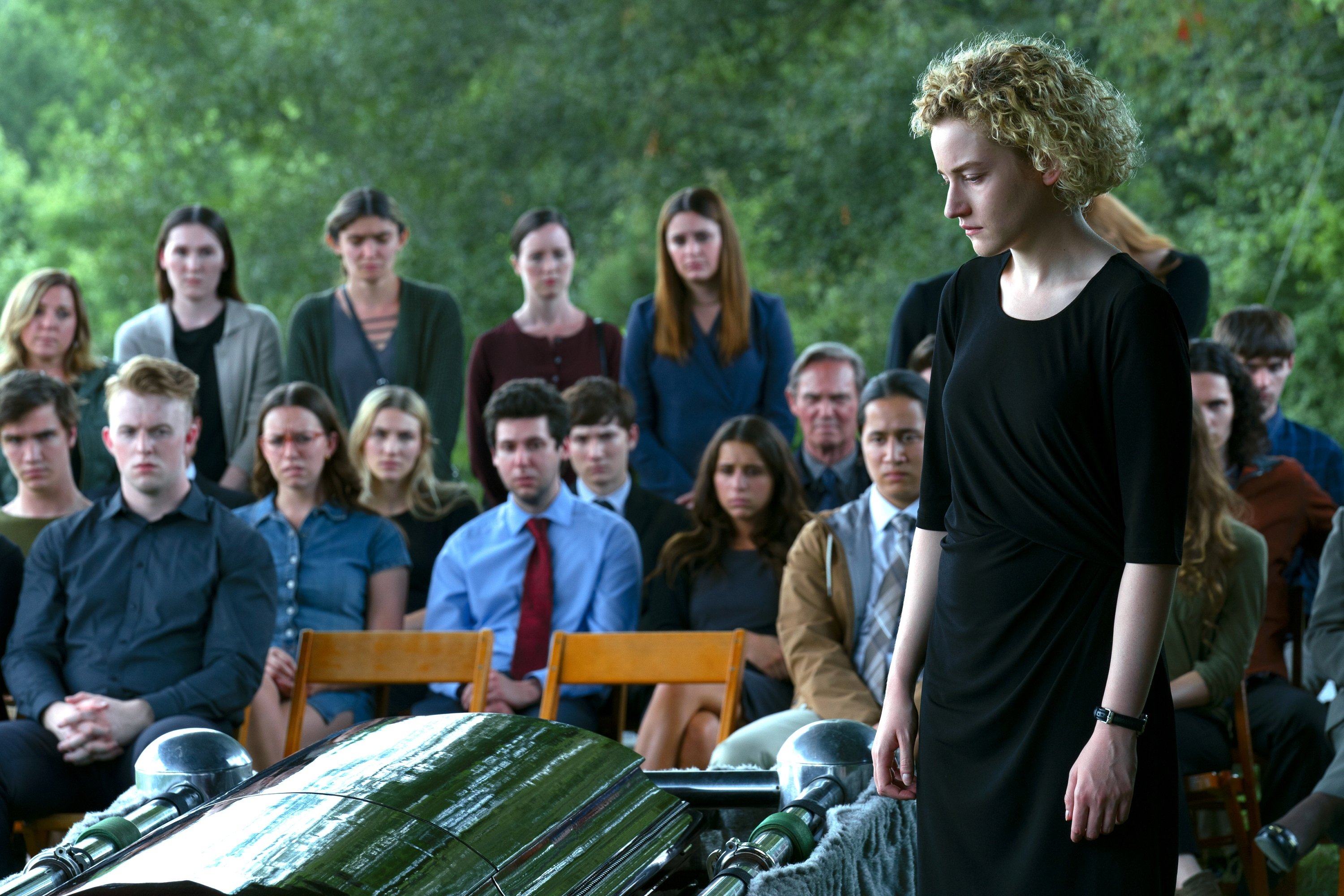 Perhaps one of the most exciting scenes is the split second when Rachel Garrison (Jordana Spiro) returns in the Ozark Season 4 Part 2 trailer. The Blue Cat Lodge and Bar owner holds a sniper in her hand around minute 1:12 of the trailer. Viewers should remember that Marty sent Rachel to Florida to seek help for drug and alcohol addiction in Ozark Season 2 after an overdose. Is Rachel aiming a sniper at Marty? Only time will tell.
When does 'Ozark' Season 4 Part 2 come out on Netflix?
The Ozark Season 4 Part 2 release date on Netflix on April 29, 2022, at 3 a.m. EST or midnight PT. 
RELATED: 'Ozark': Laura Linney 'Wasn't Looking to Do a Series' — What Changed Her Mind?