'Ozark': Things Don't Look Good for Marty Byrde in New Season 3 Trailer
The badly behaving Byrde family is back in season 3 of 'Ozark,' and things aren't looking good for Marty (Jason Bateman).
The badly behaving Byrde family is back in season 3 of Ozark, and things aren't looking good for Marty (Jason Bateman). 
A new trailer for the Netflix series was released March 5, and it seems that Marty and Wendy's (Laura Linney) marriage is in worse shape than ever. While the Byrdes have succeeded in opening their casino, the couple is at odds over their future. The ambitious Wendy is getting more and more involved with the family's illicit business, while Marty tells his wife they just need to "keep their heads down." 
The new season of Ozark begins six months after season 2
Season 2 of Ozark ended with the Byrdes on the verge of opening their riverboat casino. But it's Wendy, not Marty, who has taken the lead on the family business. Her political savvy was instrumental in getting the casino approved. Plus, she took a major step to the dark side by having Cade Langmore (Trevor Long) killed. She also quashed Marty's ill-conceived plan to flee to Australia. Marty, meanwhile, is on the wrong side of the Kansas City mob, who've blown up his office after he cut them out of the casino deal.
Now, it's six months later, and the Missouri Belle casino is up and running. And from the looks of all the cash we see in the trailer, it's very successful. But Marty and Wendy are locked in a battle over who will get to decide what's next for their family. Marty is in favor of keeping the status quo. But Wendy — who has allied herself with cartel lawyer Helen Pierce (Janet McTeer) and cartel leader Omar Navarro (Felix Solis) — wants to expand the business. But when her brother Ben (Tom Pelphrey) shows up, chaos ensues.
Does Wendy turn on Marty?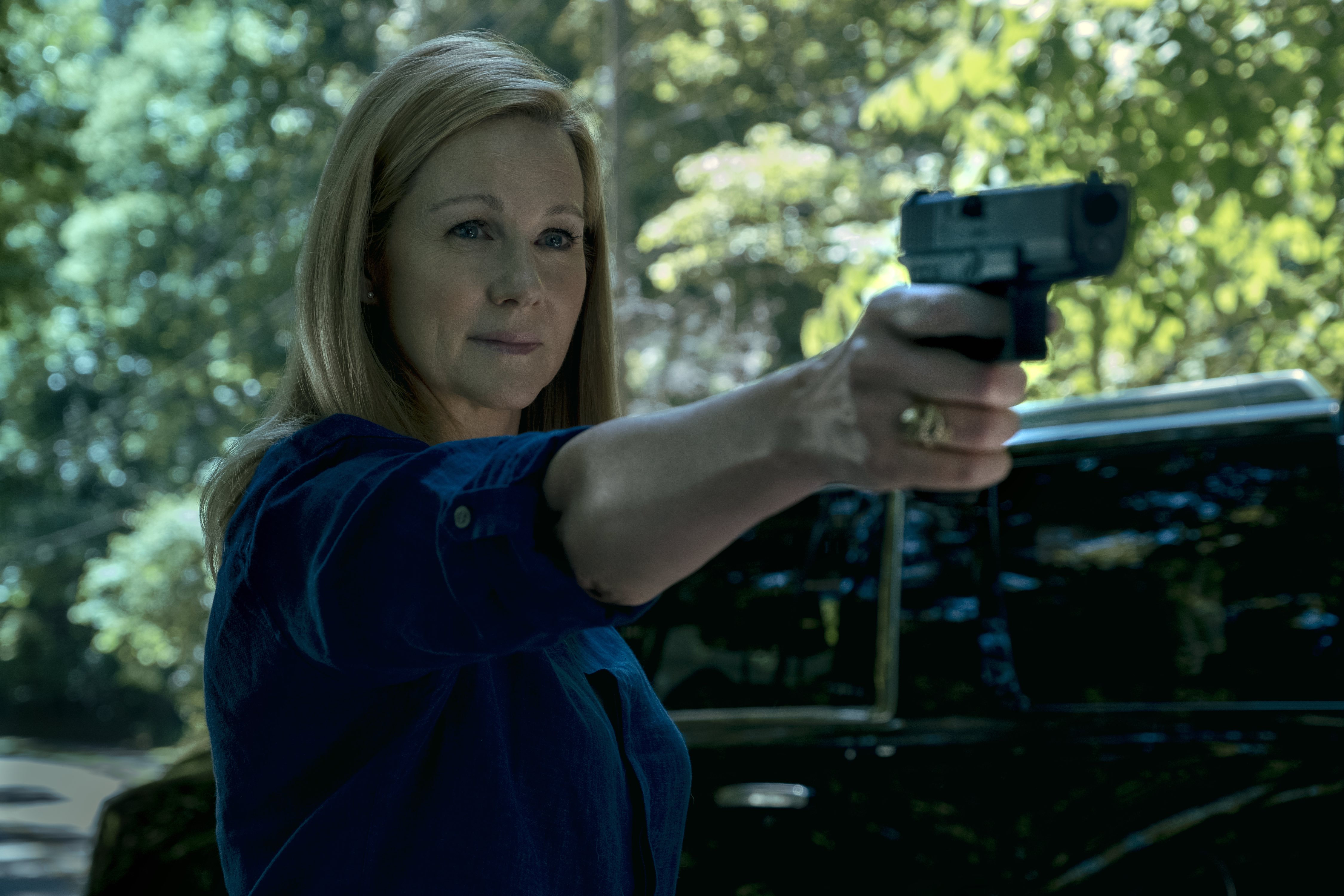 Marty and Wendy's marriage has always been rocky, but so far, they've managed to hold things together as a couple — barely. But in the trailer, we appear to see Wendy pulling a gun on her husband. In another scene, she makes it clear she's over Marty's claims that everything he's done is to protect his family, telling him it's a "tired, tired excuse." 
"Sometimes, if you don't move forward, you die," Wendy says in a voiceover. Could moving forward mean getting rid of Marty? Later in the trailer, we see Marty in the clutches of the cartel. Whatever is going on, it isn't good. 
As Wendy plots her next move, Marty is still hiding things from his wife. "So you're moving money in the new casino, and you're asking me not to tell your wife … I'm not you're f*cking marriage counselor," an exasperated Ruth Langmore (Julia Garner) says. In fact, he and Wendy are in counseling, but Marty is paying off the therapist for some reason. And he's also listening in on his wife's phone conversations. Clearly, this pair still has some issues to work through. 
Ozark Season 3 arrives on Netflix on March 27.
Read more: Why 'Ozark' Season 3 Won't Be the Last Season for the Netflix Show
Check out Showbiz Cheat Sheet on Facebook!