'P-Valley': How to Watch Without a Starz Subscription
'P-Valley' is a show that everyone is talking about. Centered around the dancers of a Mississippi nightclub, it premiered in 2020 to widespread praise from viewers. But how can you watch it without a Starz subscription? It turns out there are a few ways, but it might still cost you.
Starz's P-Valley is one of the best TV shows on air. Centering the workers of the Mississippi nightclub The Pynk, the series debuted in 2020 to widespread acclaim from fans and critics alike. The next season could not come any faster as viewers are eager to see where the story goes. But what if you don't have a Starz subscription? Luckily, there are ways to watch P-Valley without Starz, but it still might cost you.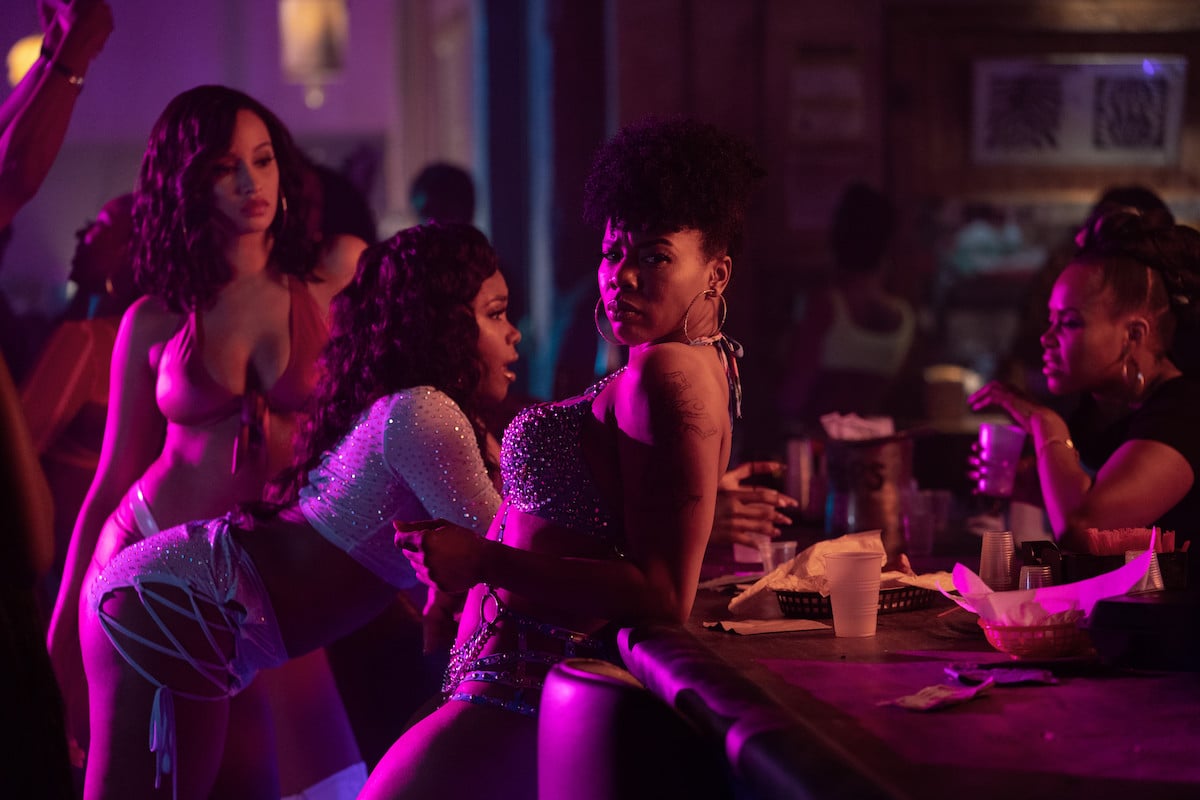 Here's how to watch 'P-Valley' without Starz
If you don't have a Starz subscription and aren't planning on getting one, there are a couple of other ways you can access the show. The first is to purchase it on iTunes for $12.99. The next season of the show will have 10 episodes each, which means — if the rate stays the same — you'll be paying just over a dollar for every episode. That seems reasonable to us considering you'd be saving more money in the long run. But with all the amazing shows on Starz, it could also be beneficial to just subscribe.
If that's not something of interest, another thing you could do is go through Amazon Prime. As Heavy notes, the platform allows members and free-trial users to watch Starz shows on the Amazon Starz Channel, which offers a week-long free trial. It just takes a few clicks then you're able to watch the show either live or on playback.
Hurry, because 'P-Valley' Season 2 is coming up
P-Valley has been such a big hit with audiences that it was renewed just weeks after its July 2020 premiere. The second season has seen delays amid the coronavirus (COVID-19) pandemic, but actor Elarica Johnson said in January that production would begin "soon."
"We're in a pandemic, and it has caused ripples all over the industry and it's been really difficult to put a finger on time," Johnson told Inside Hollywood. "So for those who don't know, we haven't filmed it yet — 'cause I think some people think we've filmed it and they're waiting for it to come out. We haven't filmed yet. No, sorry. But we will. And it's coming soon."
She continued, "The cast is really excited to get back together. We're doing a lot of panels for award season, so getting to see each other is really wonderful. But it's building up and we will be filming soon."
How 'P-Valley' Season 1 ended and what's next
Fans may remember the season 1 finale saw Autumn seemingly kill Montavius and use his money to buy back the club. Teasing what's next, creator Katori Hall told Entertainment Weekly that Autumn may clash with Uncle Clifford more now that they're working even closer together.
"She came in getting her a** smacked on the dance floor and now, she has some ownership in the club. The power dynamics at the club have completely changed and to see Uncle Clifford and Hailey fight over the throne will be stuff of legends," she explained.
Hall also mentioned the next season will focus on Mercedes as she continues to try to overcome certain hurdles in her life. "Also, the fact that Mercedes will still be fighting the big Goliath in her life that is respectability politics," she continued. "Will she be able to get her dance studio and custody of her daughter? Will she ever conquer her pimp-turned-pastor mother? Only time will tell."
We can't wait to see what happens. If you don't have Starz, you'd better hurry and find a way to watch now!