'P-Valley' Season 2: Will Uncle Clifford and Lil Murda Get Back Together? Show Creator Weighs In
Fans have wondered whether Lil Murda and Uncle Clifford will get back together in 'P-Valley' Season 2. Find out what the creator of the show said.
The P-Valley Season 1 finale left all of us shaking our heads at Lil Murda and yelling at our TV screens for hurting Uncle Clifford. Yet, for some reason, we're still rooting for them. Could Lil Murda and Uncle Clifford possibly get back together in P-Valley Season 2? Find out what show creator Katori Hall said.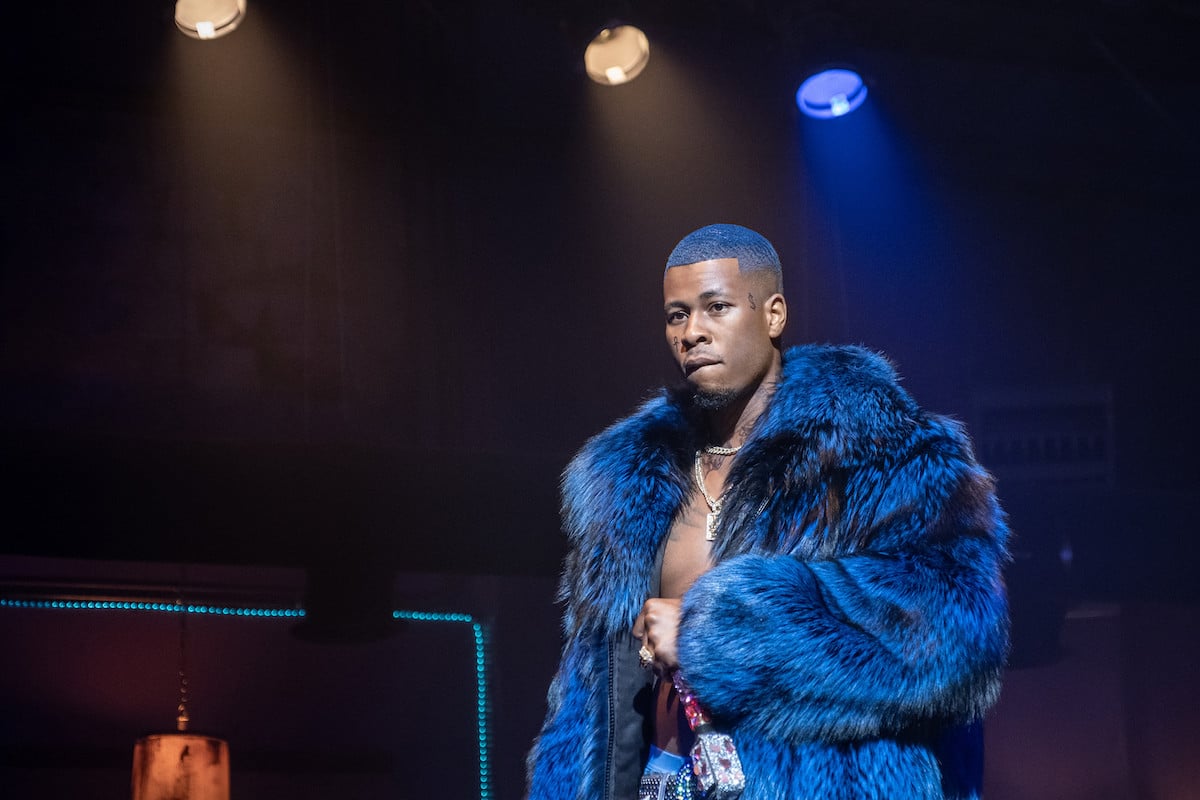 'P-Valley' creator Katori Hall opened up about the future for Uncle Clifford and Lil Murda
Viewers have wondered about what would happen with them ever since the P-Valley Season 1 finale aired in September of 2020. In the episode, Lil Murda coldly dissed Uncle Clifford in front of his straight peers, leading Uncle Clifford to break things off.
When asked about a possible reconciliation, Hall was doubtful.
"Girl, I don't know if you can make that right," she told Entertainment Weekly when asked, laughing. "I remember when we were in the writers' room, we were like, 'How can Lil Murda regain Uncle Clifford's trust?' And we were like, 'Nothing. He just needs to grow up. He needs to go on his own journey and grow up so he can realize how important a person like Uncle Clifford is.'"
"To come face-to-face with possible love and not just lust is something he's going to have to learn [to deal with] as a young man," she continued. "I'm really excited to see how he unexpectedly goes on that journey of trying to figure out — especially in the midst of this moment where everything is so dark — what true love is, and what his identity is."
Hall added: "He has a lot of things to figure out — but it ain't gonna be easy! He ain't going to regain Uncle Clifford's trust that easy. She's hard!"
Uncle Clifford also has other things to worry about
Chaos broke out in the club shortly after when shots went off in the Paradise Room. While the events were not shown, many viewers believe Montavius died in the shooting. Hall still won't confirm or deny what happened to him, but she told EW that it'll "definitely" be revealed in P-Valley Season 2.
"You will definitely get those answers," she promised. " …. Every single character is dealing with being haunted — haunted by the past, haunted by their mistakes. And I think we're all going to see how there is a literal and figurative haunting that occurs inside and outside the Pynk. Those characters that went into that room — Hailey, Mercedes, and Uncle Clifford — they're going to be haunted by what happened in that room."
When does 'P-Valley' Season 2 come on?
Luckily, the wait is almost over. It was announced in April that P-Valley Season 2 would premiere on Starz on June 3, almost two years after the show's latest episode. The show faced a long delay due to the coronavirus (COVID-19) pandemic, but many cast members have promised it'll be worth the wait.
"I can tell you that it's going to be well worth the wait, and a lot of your questions will be answered," Brandee Evans (Mercedes) told BlackFilmandTV.com when discussing P-Valley Season 2. "And so it's a bigger rollercoaster ride to me. To me, it's more emotional, it's even more real, and I didn't even think that was possible. But just very much more relatable and real."