'P-Valley' Season 2 Will Be 'Well Worth the Wait,' Says Brandee Evans
P-Valley is one of the many TV shows that were affected by the coronavirus (COVID-19) pandemic, as production on the second season was put on pause until the summer of 2021. That means there's going to be quite the wait until the show returns, which sort of sucks. But if you ask actor Brandee Evans, the wait for P-Valley Season 2 is "well worth" it.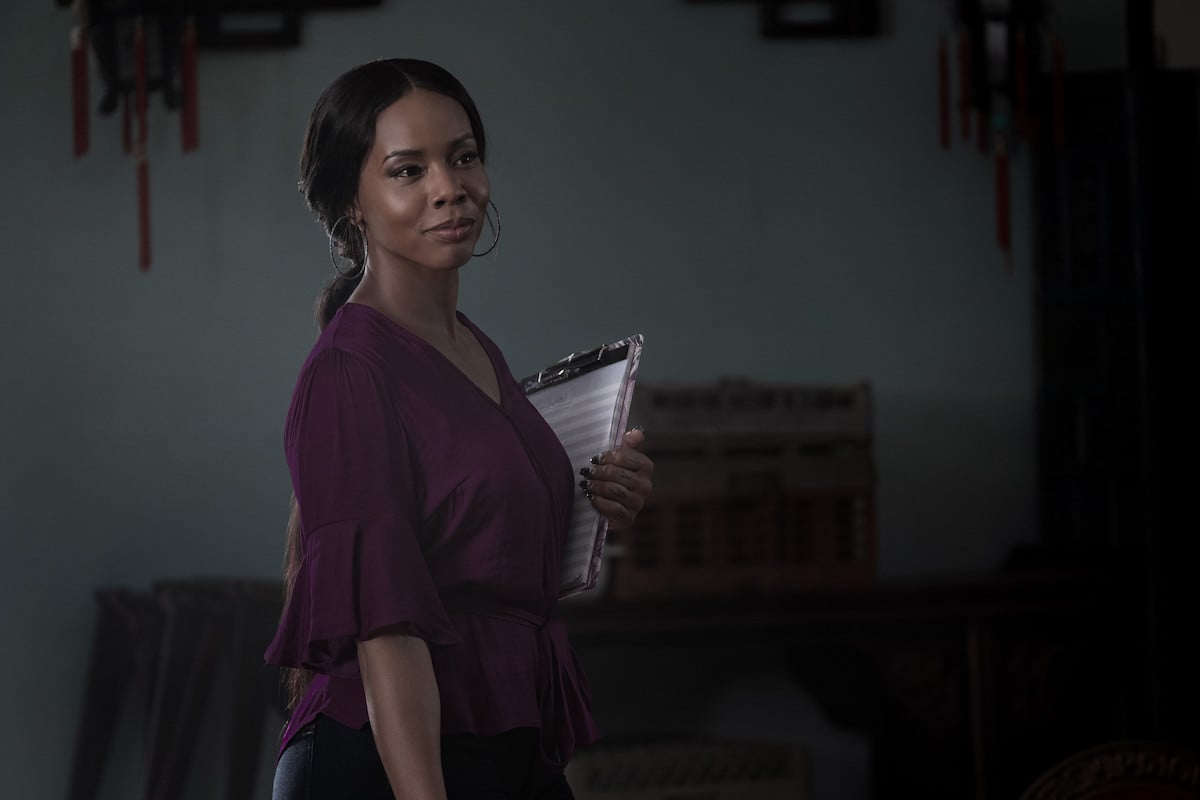 'P-Valley' is expected to return in 2022
As of June 2021, the team was preparing to begin filming. Still, it's hard to say when the show will ultimately make it to the air. "It's been really difficult to put a finger on time," actor Elarica Johnson (Autumn/Hailey) previously told Inside Hollywood, citing the pandemic. But creator Katori Hall has suggested it'll be back sometime in 2022.
"You know, we gotta wait for things that are marinated and good," Hall told IndieWire in an interview published in June. "But you know, we're in the process of finishing up the writing. As a matter of fact, today is our last day in the writing room. And so [we're] finishing up the last scripts and production is around the corner."
RELATED: 'P-Valley' Cast Members Share What to Expect From Them in Season 2
Brandee Evans says to expect good things in 'P-Valley' Season 2
As production gets underway, actors Brandee Evans (Mercedes) and Nicco Annan (Uncle Clifford) sat down with the website BlackFilmandTV.com to discuss the show.
Asked for details on season 2, Evans said, "I can tell you that it's going to be well worth the wait, and a lot of your questions will be answered. And so it's a bigger rollercoaster ride to me. To me, it's more emotional, it's even more real, and I didn't even think that was possible. But just very much more relatable and real."
"I'm just thinking about some things, even from your character Nicco, that they're going to see this season," she said to Annan. "It's just going to be beautiful. Y'all, it is worth the wait, I'm telling you."
"Amen to that," Annan added.
RELATED: 'P-Valley': How Many Episodes Will Be in Season 2?
Season 2 of 'P-Valley' will show things 'you wouldn't expect'
Evans' comments echo remarks she previously made in an interview with Indie Wire, where she hinted there would be a lot of highs and lows for certain characters in season 2.
"You're going to be mad, you're going to be happy, you're going to be sad, but it's going to be a wonderful variety," she told the outlet. "It is a roller coaster ride. You are about to see Mercedes go on a different type of journey. Some things that you wouldn't expect from her, you might see from her this season, so that's a little hint."
She didn't elaborate, but Hall previously told Entertainment Weekly that season 2 will find Mercedes trying to overcome a variety of struggles. "Will she be able to get her dance studio and custody of her daughter? Will she ever conquer her pimp-turned-pastor mother? Only time will tell," she teased.
Aside from that, Hall also mentioned there could be drama between Autumn and Uncle Clifford now that they're business partners. But at the same time, "The secret of what went down in the Paradise Room will bond Uncle Clifford, Mercedes, and Hailey forever."
She hinted that Montavius' gang might come looking for him when he doesn't return, but we'll see.