'P-Valley' Star Brandee Evans Shares Plot Point That Happened To Her in Real Life
Brandee Evans has been killing it in her role on the Starz hit series P-Valley. She plays Mercedes, the queen of the sole strip club in Chucalissa, Mississippi, who has her sights set on retirement. Planning on using 10 years worth of savings to open a dance studio for young girls, she finds her mother Patrice, has taken the money for her own uses. It was a moment that left fans of the TV show stunned, but for Evans, it was something she had been through before.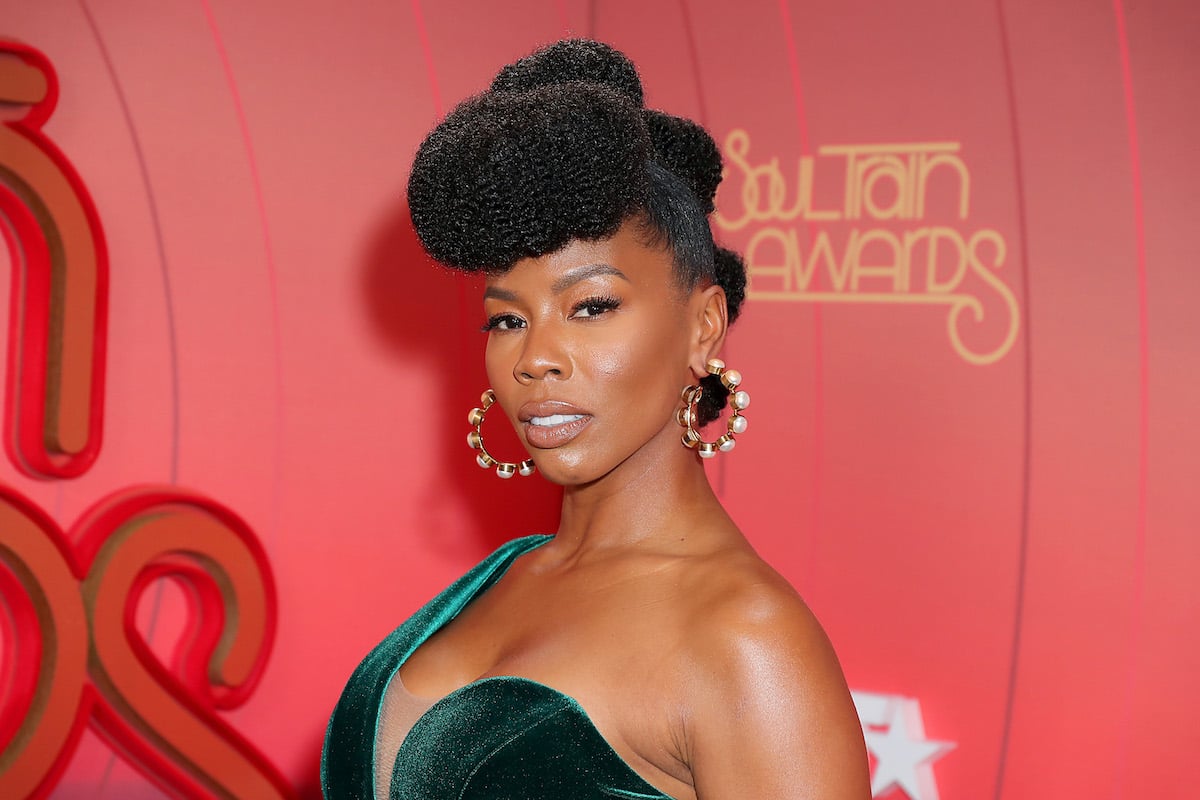 Brandee Evans before the fame
Evans, 30, was born and raised in Memphis, Tennessee. She started her career as a teacher but also had a side job as a dance coach. "I was good at teaching. My kids were scoring very high on their exams," she once told W Magazine. "I liked it, but I didn't love it, if I'm being honest. I wanted to love it."
Some time into her career, she connected with a choreographer on a trip to Los Angeles. That person helped her secure a spot on one of Lil Wayne's tours, and the rest is history. "I wrote my resignation letter to the school board on the Lil Wayne tour bus on July 29, 2009," she continued.
Over the next few years, Evans got to work for other stars such as Katy Perry (via IMDb) and even tried her hand at acting. In 2019, P-Valley came along, but Evans admits it wasn't easy to get on the show.
As she explained in a May interview with Gold Derby, TV executives initially felt she didn't fit the description for any of the characters and refused to let her audition. Her manager, however, persisted, putting together a demo reel that helped convinced them to give her a shot. "So I got the audition and the rest is history," she added.
Brandee Evans and her character have a shared experience
Many P-Valley fans will agree that one of the most devastating scenes so far was when Mercedes learned of her mother's betrayal. Enraged, Mercedes fully attacked Patrice, leading to their arrests.
"I saw that in a script and I was like, 'Wow, she did what?'" Evans told Gold Derby of the theft. "… But I can just tell you that had some truth in my real life, so that was my way to therapeutically get over that situation that happened to me for the same amount of money actually."
Evans did not name the person responsible, but she said she intends on sharing the story in a book someday.
In the end, Mercedes decided to forgive Patrice, but Patrice wasn't having it. When her daughter showed up on her doorstep to apologize, she coldly shut her down, delivering a bold response that left Mercedes crying.
Creator Katori Hall told Entertainment Weekly that P-Valley Season 2 will further explore their relationship, but there's no official release date for it just yet. Stay tuned.