'P-Valley': Will the Show Ever Be on Netflix?
These days it seems like everyone's talking about P-Valley. Set in the fictional Chucalissa, Mississippi, the TV show follows the dancers and patrons of the struggling strip club The Pynk. It premiered on Starz in the summer of 2020 and has had people raving ever since. But those without a cable subscription might be missing out. Will P-Valley be on Netflix or any other streaming service then? Here's what we know.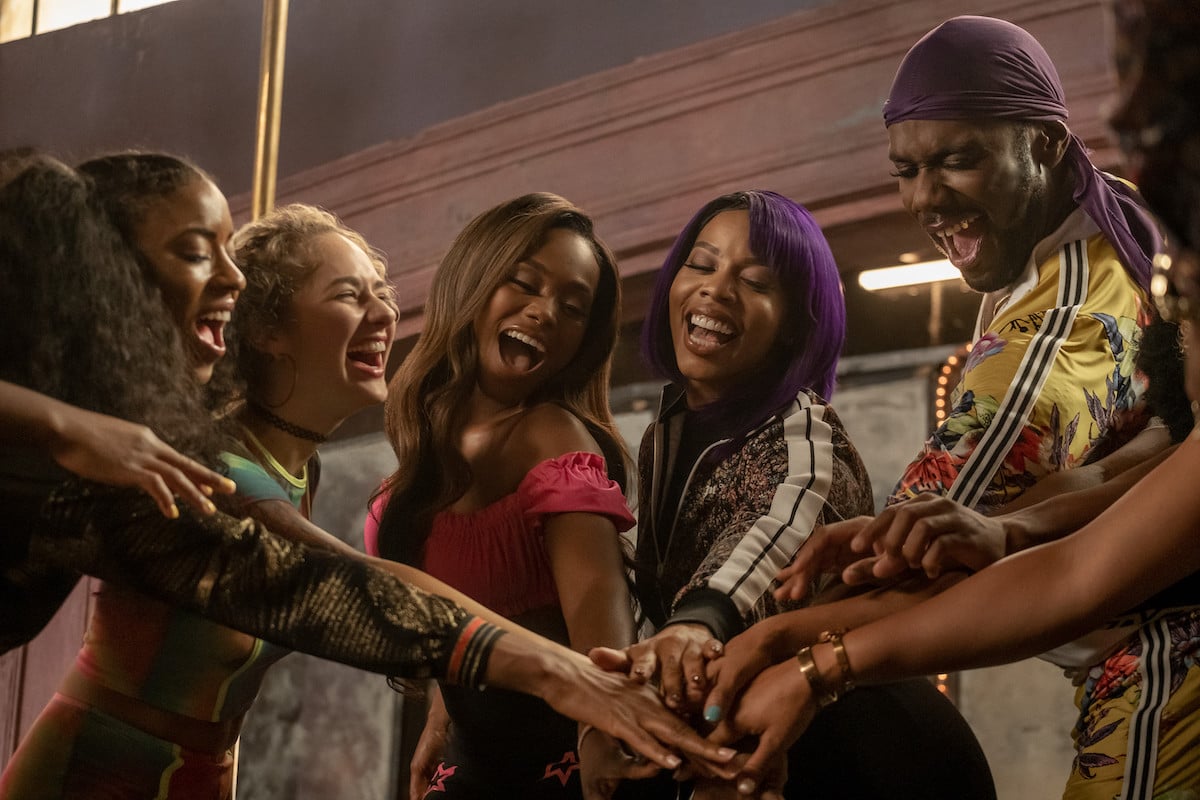 You probably won't see 'P-Valley' on Netflix — at least, not for a while
Unfortunately for those hoping to see it on Netflix, it doesn't seem very likely. While the streaming service does house several Starz shows — including Outlander and Ash vs Evil Dead — not all of them make it on there. If you notice, the shows mentioned are actually older series. Most of the newer ones aren't on Netflix. But perhaps one day down the line, P-Valley will be.
In the meantime, you can start a free trial of Amazon Prime and its Starz channel and watch the show, or you can check it out on Hulu with the Starz add-on. Another option is to download SlingTV, which allows you to purchase the Starz channel for just $9, according to Heavy.
After you're caught up, get ready for more 'P-Valley'
Going by a casting call, the second season of P-Valley will begin filming in the summer of 2021. The timing suggests new episodes will come out in either late 2021 or early 2022.
Those who have watched the show will recall season 1 ended with Hailey appearing to kill Montavius and using his money to buy back the club. As far as what's next, show creator Katori Hall previously told Entertainment Weekly that Hailey and Uncle Clifford might clash more now that she co-owns The Pynk.
"She came in getting her a** smacked on the dance floor and now, she has some ownership in the club," Hall explained. "The power dynamics at the club have completely changed and to see Uncle Clifford and Hailey fight over the throne will be stuff of legends."
"Also, the fact that Mercedes will still be fighting the big Goliath in her life that is respectability politics," Hall continued. "Will she be able to get her dance studio and custody of her daughter? Will she ever conquer her pimp-turned-pastor mother? Only time will tell."
She also talked about the events in the Paradise Room and what the aftermath could be. "I can only say that the secret of what went down in the Paradise Room will bond Uncle Clifford, Mercedes, and Hailey forever," she added. "It remains to be seen if the Delta Devoted will come looking for Montavius in season 2."
Hopefully, fans won't have to wait too long to see where the show goes next. Until the premiere, find a few shows similar to P-Valley that you can watch right now, below.