Padma Lakshmi on Quarantine Food Prepping and the New Season of 'Top Chef'
Top Chef's Padma Lakshmi – a host and executive producer on the show – stopped by Today this week to plug the new season 17 of the culinary competition, which will feature a line-up of past all-stars competing for the title, and the show's largest cash prize yet.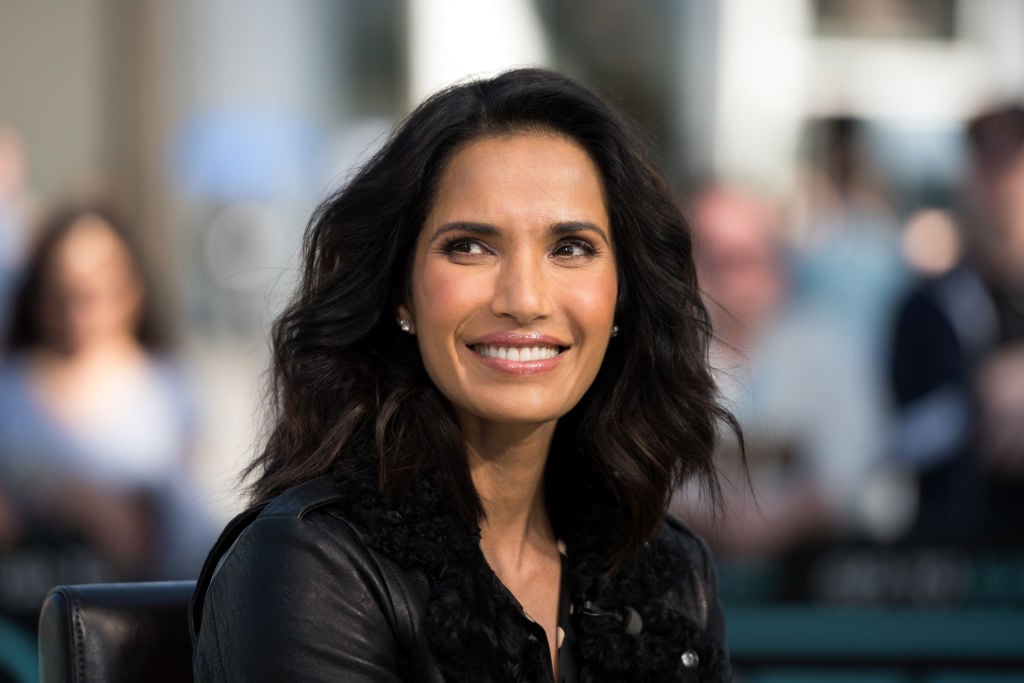 The mother of one also touched on the growing coronavirus (COVID-19) pandemic affecting so many and how to keep your family well fed at this time.
Lakshmi talks about the new season of 'Top Chef'
The new season of Top Chef is here and, this time, it's an all-stars season. Premiering next week, March 19, 2020 at 10 p.m. ET/PT on Bravo, the seventeenth season will feature fifteen contestants from all of the show's past seasons. The catch, this time, is that these are contestants who have never won the title. Season 17 offers them the opportunity to return and grab the chance to win.
"It's All-Stars, which is really exciting," the competition's show host told Savannah Guthrie on her appearance this week on Today. "You're going to know all of the contestants. We have ten finalists and five front-runners, so they've all at least have made it to the last part of [the show]."
This season was filmed in Los Angeles.
"So we have a lot going on, we shoot at Griffith Observatory, the Disney Concert Hall, we are at the L.A. Coliseum with all these Olympians, we have Randall Park . . . Kelly Clarkson, I mean, it's chock full of [guests]."
The new season will feature judges including Ruth Reichl, Marcus Samuelsson, Ali Wong, and Danny Trejo. The winner this season is shooting for the top prize ever on the show of $250,000.
Dinner in the time of coronavirus
Lakshmi has strategies for keeping your family fed during what has to be one of the most stressful times in modern history. With so many worldwide having to self-isolate or self-quarantine, or simply stay home and away from public gatherings to reduce the chances of the coronavirus from spreading, it's an anxious time.
". . . [I]f you want to prepare to be home and not buy things, you know, you can not only freeze stuff but just buy frozen vegetables, because frozen is better than canned and they usually flash freeze vegetables so they retain most of their vitamins."
Lakshmi's Ribolitta Soup recipe
Lakshmi addressed how she plans on approaching her kitchen, while she was making Ribollita soup with Savannah Guthrie, especially as supermarkets are experiencing emptier shelves due to people stocking up on food in case of unexpected quarantine.
"This is a great recipe to freeze, right now, that we're talking about food shortages. I would go out . . ., buy as many fruits and vegetables as you can, cook with your family, make a dish like this, freeze it in portions, you know, if you have a family of four, do four portions so you're not having this big block of ice to defrost."
"There's another recipe on the Today website, which I did last time I was here, which is for Pork Chili Verde, equally as easy, and if you're a vegetarian, you can substitute the meat for white beans. Super duper easy."
Read more: 'Top Chef': Padma Lakshmi And Why She Felt Like A Faker On The Reality Show