Padma Lakshmi Was 'Starstruck' By This Person Who Wasn't a Celebrity: 'She Was Mesmerizing'
In her Six-Minute Marathon with Today's Savannah Guthrie, Top Chef star Padma Lakshmi answered a battery of questions ranging from the weirdest gift she's ever received (a human tooth) to her guiltiest pleasure ("I feel no guilt in taking pleasure").
Lakshmi also named for the morning show host the public figure she found absolutely captivating when they met.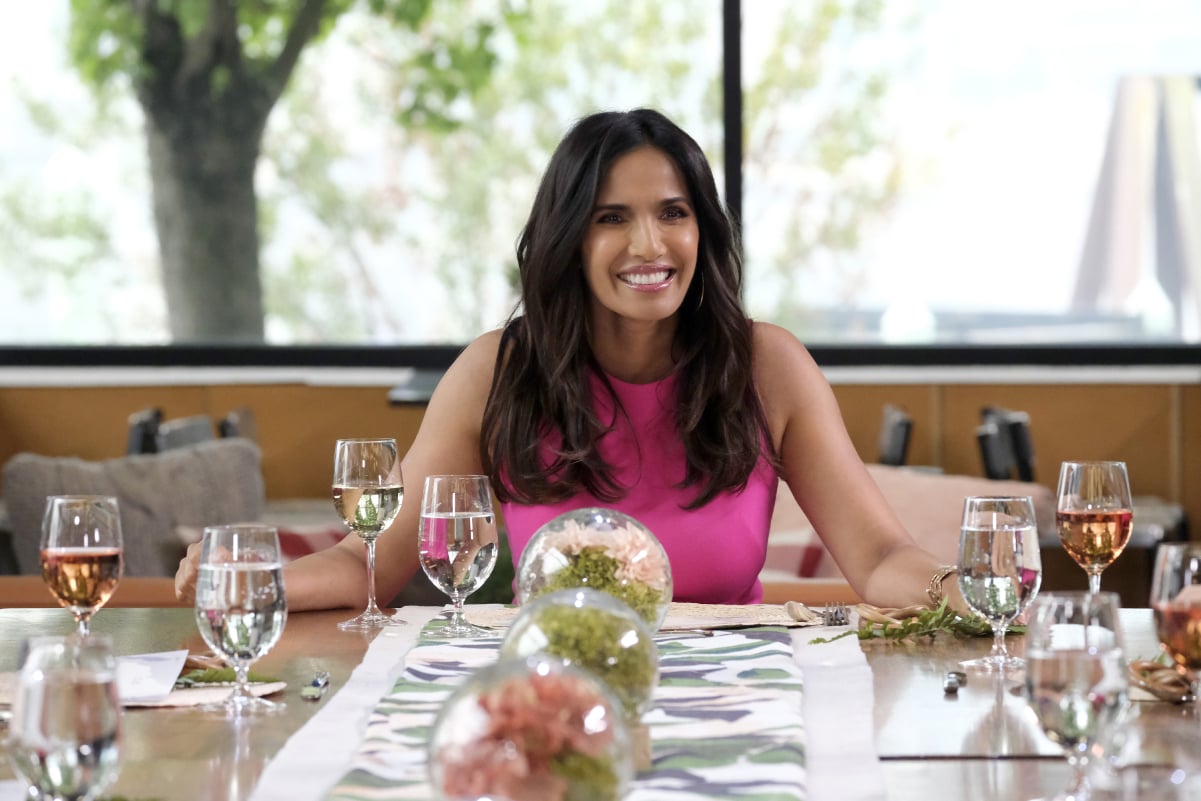 Lakshmi on fans' reactions to meeting her
The mother of one told Toronto Life that fans are always a little shocked to find that she's not the same in "real life" as her serious Top Chef persona.
"When fans meet me, they say that I come across as very stern and cold, and are surprised that I am very spontaneous," she explained. "My role is to make sure the contestants know exactly what is expected of me. I don't often get a chance to yuk it up.
"It's a serious competition for chefs, not a contest to see who can make the best coconut cream pie for a garden-variety potluck."
Lakshmi was moved by Mother Teresa
The model told Savannah Guthrie about meeting the Nobel Peace Prize-winning Roman Catholic nun decades ago. The experience remains with her.
"I got to spend the day with her in the 90s," the Indian personality recalled. "I cut a ribbon at the World Cup of cricket that was happening in Calcutta. A group of people said 'We're going, would you like to join us?' and I tagged along."
Lakshmi spoke on being in the diminutive religious figure's presence and feeling moved by her humility.
"She was mesmerizing, she was comforting and charismatic," Lakshmi continued. "You know how you feel when you're a little kid in the safety and comfort of your mom's arms, all is well with the world? That's how you feel in her presence. At least I did."
RELATED: How Many Kids Does Padma Lakshmi Have?
The gift Mother Teresa gave Lakshmi – and who she gave it to
Lakshmi recalled the "oval tin" pendant that Mother Teresa had given her and how she passed it on to her boyfriend at the time, billionaire businessman Ted Forstmann, in her memoir Love, Loss, and What We Ate. The only time Forstmann removed the pendant was during his treatment for cancer, as Lakshmi described.
"[Forstmann] sat on the squishy hospital bed," she said. "The rubberized mattress beneath the cotton bedding squeaked under his weight. He removed his clothes, and as I folded them, he put on a wrinkled and flimsy cotton gown with ties in the back.
"He handed me the gold chain he wore around his neck and never took off. It had two gold Catholic pendants, and an oval tin one with Mary on it that I had given him. Mother Teresa had given it to me when I visited her in Calcutta years ago, and I had given it to him a couple of years back because it was the most precious thing I owned."
Forstmann, unfortunately, was diagnosed with brain cancer and died in 2011.