'Pam and Tommy': Rand Gauthier 'Never Saw a Cent' for the Pamela Anderson and Tommy Lee Sex Tape
Pamela Anderson and Tommy Lee's sex tape made millions of dollars, but Rand Gauthier never saw a dime of the earnings.
Seth Rogen stars in the Hulu series Pam and Tommy as Rand Gauthier, the man responsible for stealing Pamela Anderson and Tommy Lee's sex tape. The infamous video went viral before such a thing was possible, leading many to believe Gauthier earned millions in profit. But in reality, Gauthier walked away with nothing for leaking the "Pam and Tommy tape."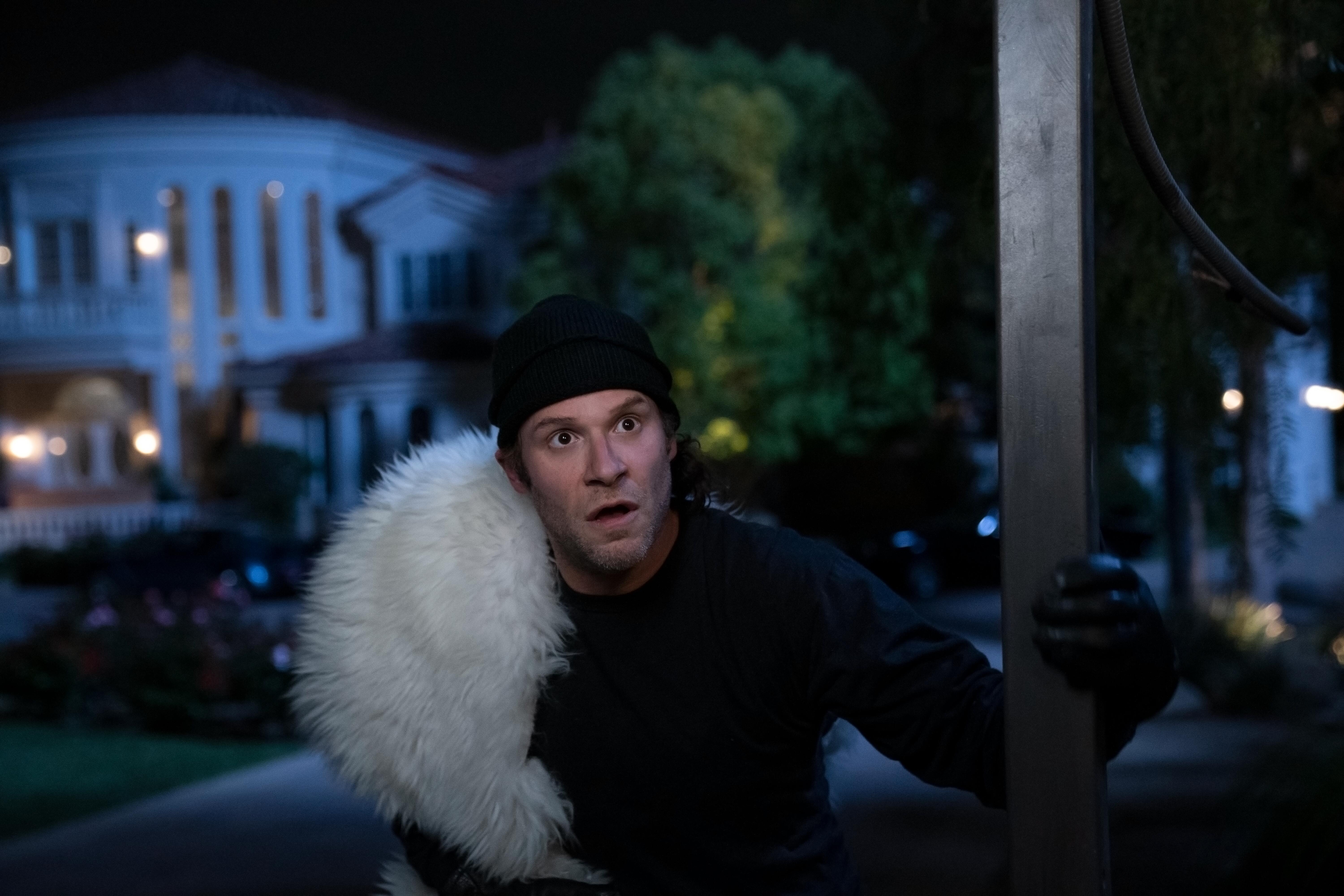 Pamela Anderson and Tommy Lee's sex tape made $77 million, but Rand Gauthier 'never saw a cent' 
Gauthier partnered with his porn industry colleague Milton "Uncle Miltie" Ingley (played by Nick Offerman in the Hulu series) in 1995. They sold VHS copies of Pamela's Hardcore Sex Video for $59.95, with Gauthier managing shipments from his white Dodge van in Los Angeles.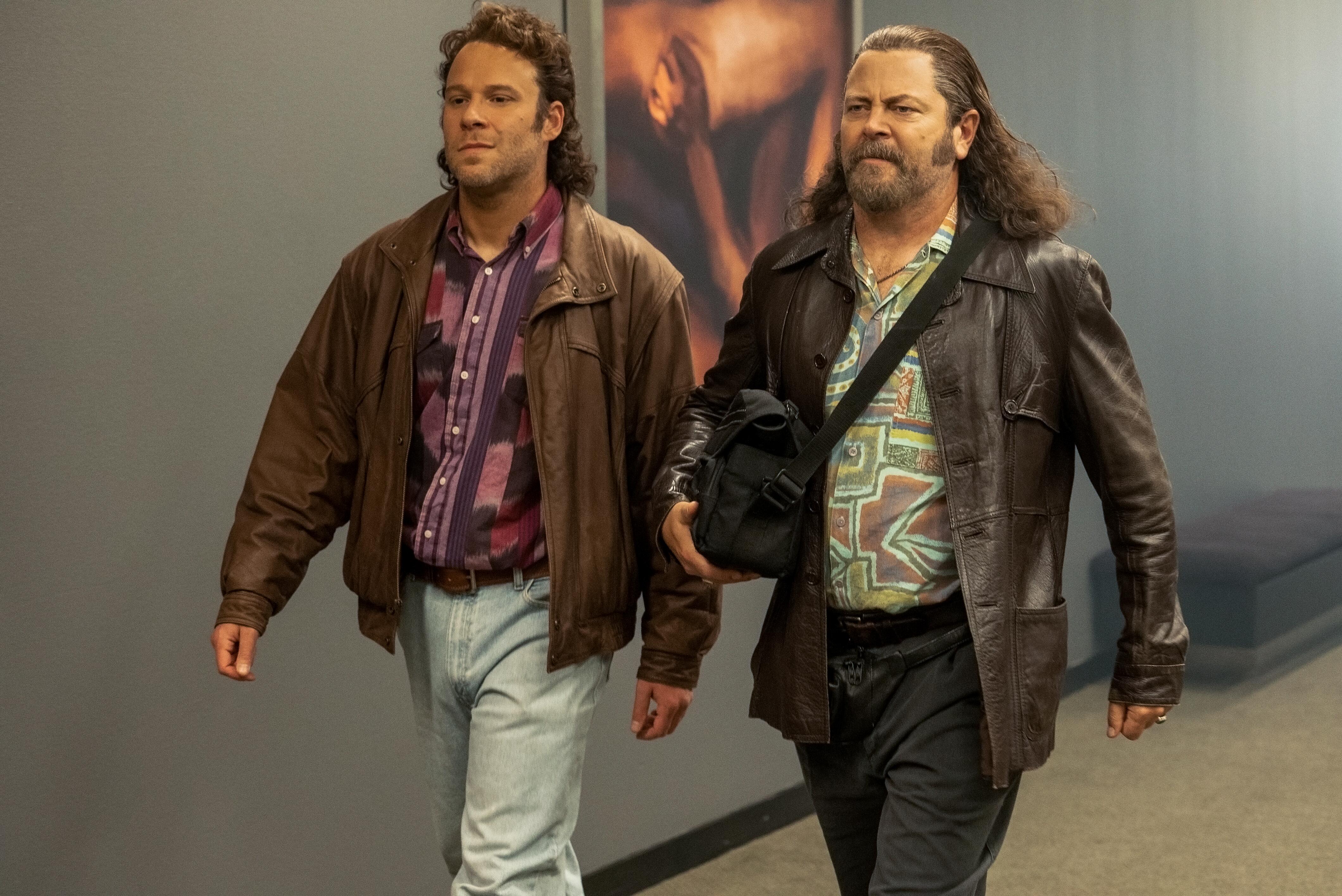 The Lee/Anderson sex tape earned an estimated $77 million in less than a year. According to Amanda Chicago Lewis' 2014 profile on Gauthier for Rolling Stone, the electrician "never saw a cent." Instead, internet guru Seth Warshavsky obtained the rights to stream the video online, leaving Gauthier as the "lowest on the totem pole." 
The electrician who sold Pam and Tommy's sex tape owed the Colombo family
Louis "Butchie" Peraino and his son lent Gauthier and Ingley $50,000 to manufacture and distribute the tape. But while Gauthier was hustling tapes in LA, Ingley was spending it on "champagne and hookers." 
In 1997, Peraino decided Gauthier could work for him instead of pay back the money he and Ingley owed. More specifically, Gauthier was hired to help "send a message" to people who owed Peraino. 
"Knees are a little harder to break than most people think," Gauthier told Rolling Stone. "So I came up with my own idea." Instead, he would disarm his victims with ammonia and break their collarbones. 
Rand Gauthier's net worth is $200,000 
Before becoming known as "the guy who stole Pam Anderson and Tommy Lee's sex tape," Gauthier worked in porn. Eventually, he became an electrician.
According to his Facebook page, Gauthier is the owner of Q Electrical Services at publication. The Cinemaholic estimates Gauthier's net worth to be $200,000. 
Rand Gauthier never went to jail for stealing the sex tape 
Gauthier's motivation behind stealing the infamous sex tape was to get back at Lee, who previously fired him from renovating his Malibu home without pay — not to mention holding a gun to his face. But in reality, stealing the sex tape and trying to profit off of it only "made [Lee's] career." Today, people know the Mötley Crüe drummer has one of the "biggest d***s in rock and roll."
Despite all of the lawsuits from Lee, Anderson, and the various parties distributing the tape, Gauthier never served time for stealing it or selling it for profit. Ironically, Lee served six months in 1998 for a spousal abuse case on charges of kicking Anderson "several times while she held their baby son" (per AP). Within days of the assault, Anderson filed for divorce. 
Watch Rogen as Gauthier in Pam and Tommy. Hulu releases new episodes weekly on Wednesdays.