'Pam and Tommy': The Scar on Lily James' Arm in the Hulu Series Is Based on a 'Traumatic' Experience From Pamela Anderson's Childhood
The scarring seen on Lily James' portrayal of Pamela Anderson in 'Pam and Tommy' is based on scars Anderson got when she was nine.
Some Pam and Tommy fans were confused about the scar on Pamela Anderson's (Lily James) arm in the Hulu series. As it turns out, those weren't James' scars — they were an intentional choice made by the special effects makeup team working on Pam and Tommy. They're based on scarring the real-life Anderson has on her arms from childhood; find out how she got them.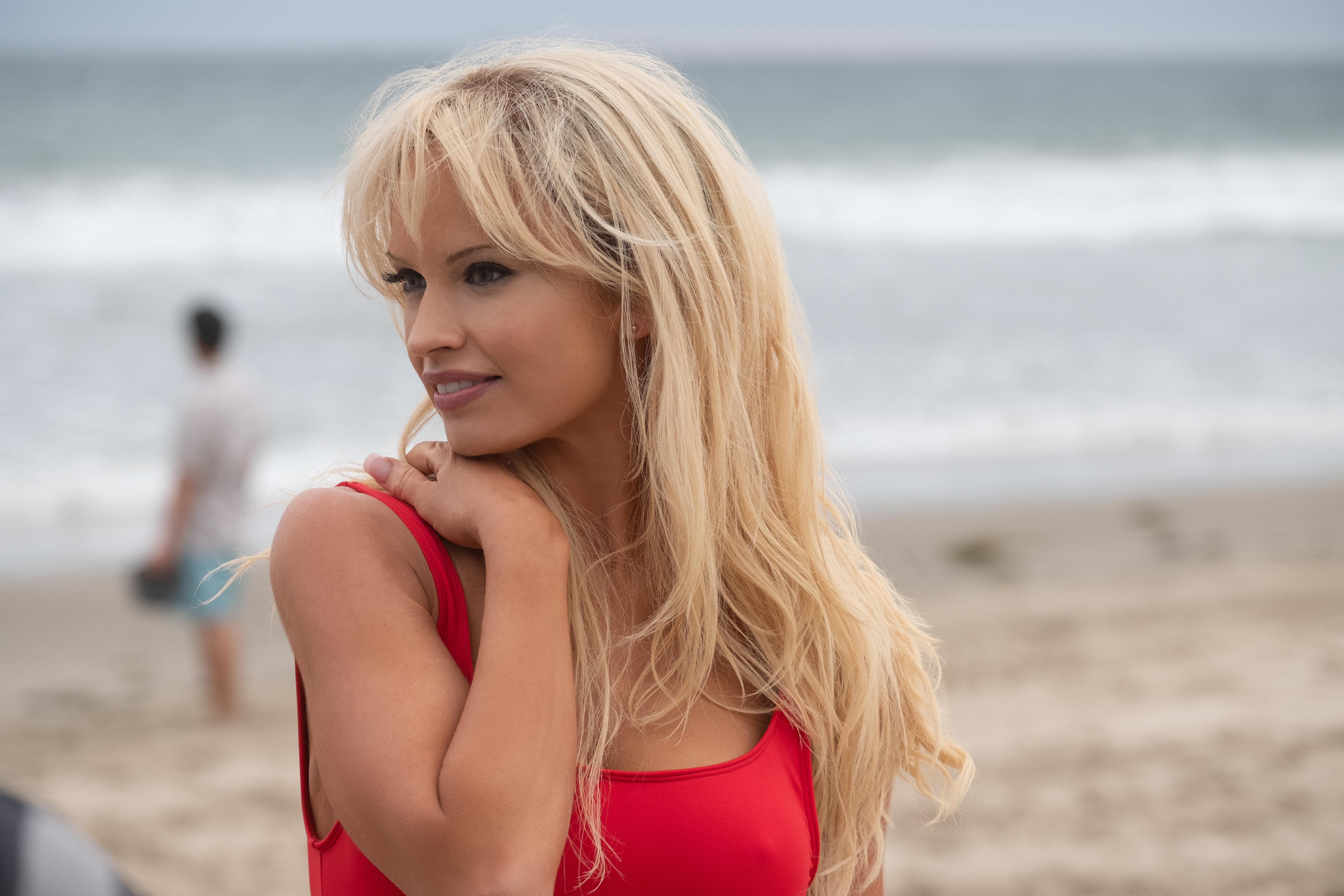 'Pam and Tommy' fans kickstart the conversation about Pamela Anderson's scar
Since the Hulu series follows a celebrity couple, fans are quick to turn to Reddit to discuss what's real and what's fiction. "Watching Pam and Tommy and I can't help but notice that Lily James is covered in bruises on her left arm," a fan shared in the Reddit sub for the series. "Is this a random thing that wasn't covered up with makeup or did Pamela Anderson have bruising there at that time or a series of birthmarks?"
They figured the scarring was intentional "given how meticulous (and incredible) the makeup is" in the show. As another comment pointed out, "they're [Anderson's] leech scars." 
Pamela Anderson talked about her leech scars with Craig Ferguson
During a conversation with Craig Ferguson on The Late Late Show, Anderson talked about leeches attacking her as a child. "Look at my arm," she told Ferguson, pulling up her left sleeve. "I think they're [from] leeches — I lied about it so much I forget, but it's been there since I was nine. It was very traumatic." 
Anderson couldn't remember many details about the experience, but she did recall being in a lake when the attack happened. "I was swimming under a float by myself [in British Columbia]," she said.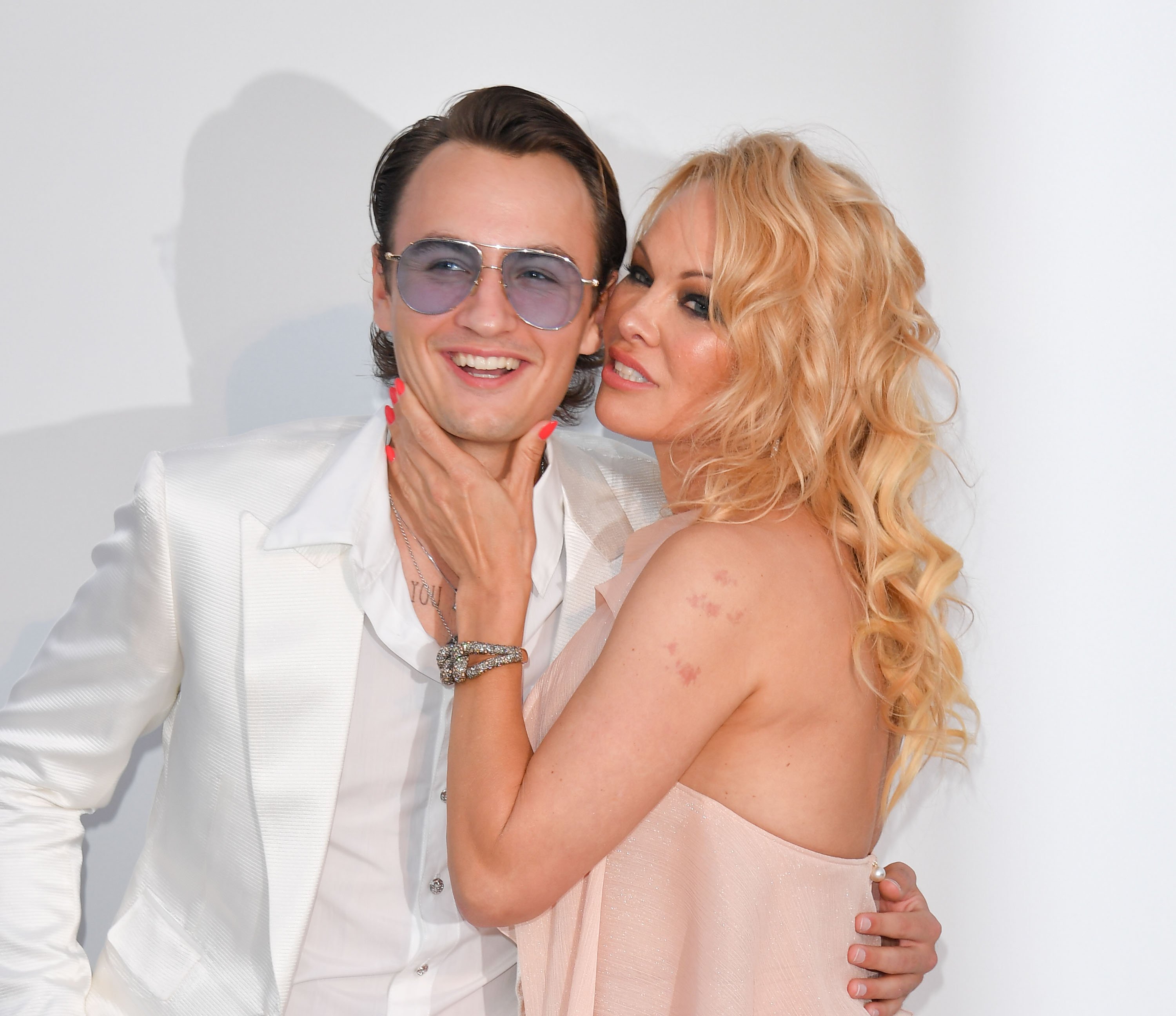 In an interview with Vanity Fair, David Williams, the makeup department head on the Hulu limited series, briefly addressed recreating Anderson's real-life scarring. "[Anderson] didn't often cover them up, nor did we," said Williams. "We included them because a devotee of Pam is going to notice a detail like that."
Lily James' 'Pam and Tommy' transformation took four hours every day
James spent multiple hours a day in hair and makeup to become the Baywatch babe. It also took some prosthetics for the actor to transform physically into her Pam and Tommy role. 
"The distance between the eyebrows and hairline on Lily was a lot closer than it was on Pam," special effects makeup artist Jason Collins told Vanity Fair. He equipped James with a forehead extension that was "thin enough" for her to maintain "naturalistic expressions."
James also had dental pieces to recreate Anderson's smile, which helped her speak like the icon. Contacts masked James' brown eyes and as Williams said to USA Today: "After that, it's 'a little paint'll make you what you ain't. Highlights, shadows, contours that enhance the prosthetic, that change structure." 
Hair department head Barry Lee Moe also created four custom wigs for James to wear for varying scenes, including a wig designed for a shoot at the Playboy Mansion. "Pam was always such an icon to me that, when I signed on to this project, the most rewarding thing about it was to try to honor this time in her life and to bring some compassion to her story," said Moe.
New episodes of Pam and Tommy come out weekly on Wednesdays. Stream them on Hulu.