'Pam and Tommy': Seth Rogen Pitched a Marvel Crossover for the Talking Penis Scene
Find out which Marvel star Seth Rogen initially pitched to have provide the voice for Tommy Lee's penis in 'Pam and Tommy.'
Sebastian Stan's Tommy Lee has a conversation with his penis in episode 2 of Hulu's Pam and Tommy. Seth Rogen, who plays Rand Gauthier in the series, had nothing to do with the ideation of the scene. But he did have a suggestion about who should provide the voice. Find out which Marvel actor Rogen wanted to play the Mötley Crüe drummer's penis in Pam and Tommy.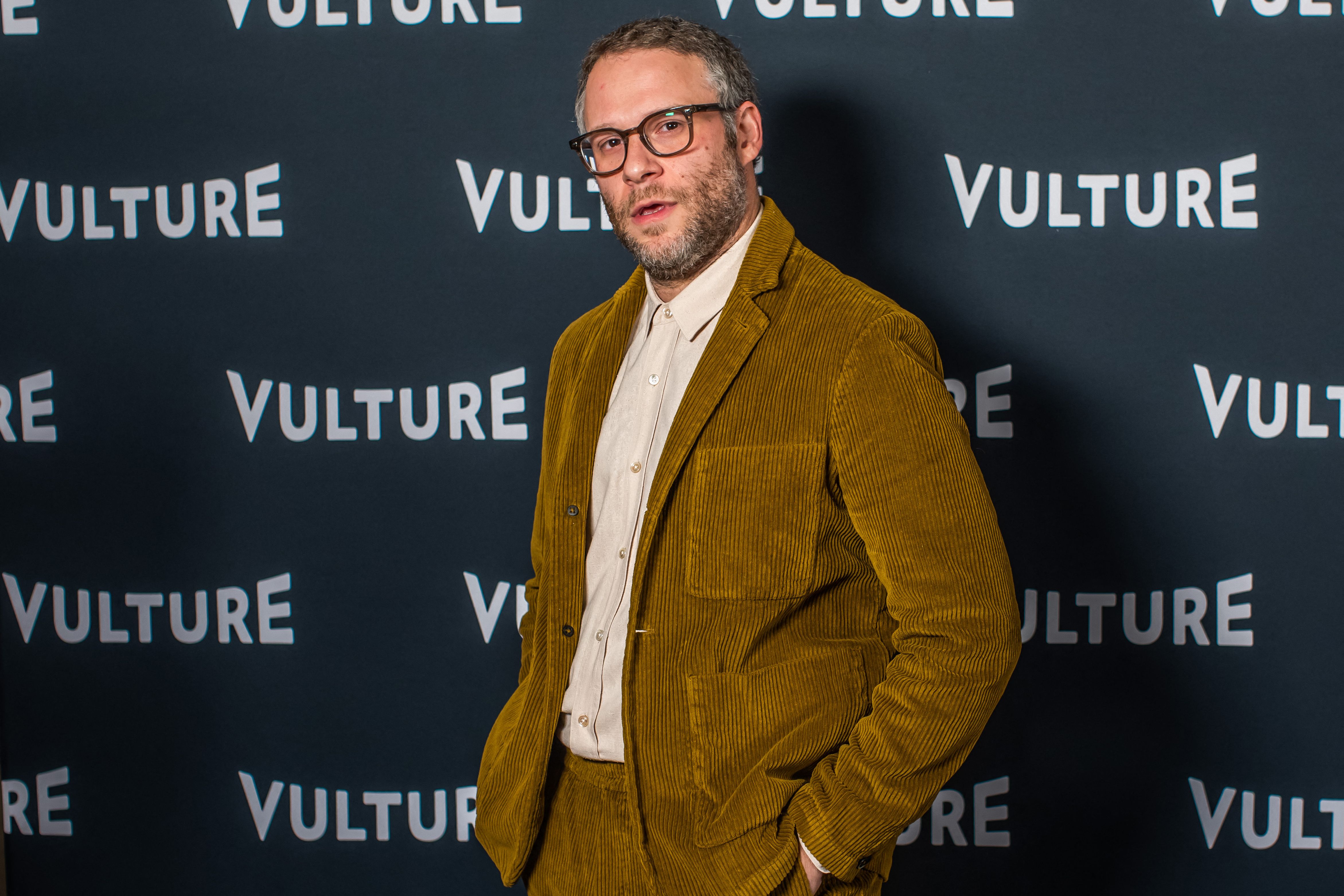 Tommy Lee's memoir inspired the talking penis in 'Pam and Tommy' 
In the second episode of Pam and Tommy, the fictional Lee has a conversation with his penis while high on ecstasy. The rock star argues with his member, who says he should continue sleeping with copious amounts of women instead of committing to Pamela Anderson (Lily James).
Lee's Tommyland inspired the hilarious scene wherein he has a conversation with his privates. "His penis is a character in the book," showrunner Rob Siegel told Entertainment Weekly. "Throughout the book, he has these, I presume imaginary but maybe not, exchanges between himself and his d***."  
Seth Rogen wanted Chris Evans to voice Tommy Lee's penis 
As a guest on Jimmy Kimmel Live, Rogen talked about those fans who assume he "imposed" the idea of including a talking penis in the Hulu series. "Oh of course, Seth Rogen made the penis talk," he joked, clarifying what really inspired the scene. 
Rogen did have some say in the scene, though his suggestion didn't come to fruition. "I was making a strong push for Chris Evans at one point," Rogen admitted on Kimmel. "I liked the Marvel reference there." 
Evans and Stan play best friends Captain America and Bucky Barnes, also known as the Winter Soldier, in the Marvel Cinematic Universe. "We could have used Chris Evans' penis," Rogen joked, referencing the nude photos that leaked in 2020. Ultimately, Jason Mantzoukas (The League, Big Mouth) provided the voice of Lee's penis in Pam and Tommy. 
Animatronics brought the penis scene to life 
As Siegel elaborated to Entertainment Weekly, "That's not actually Sebastian Stan's d***." Instead, they used what Siegel likened to "a puppet … like Yoda" created by Autonomous FX and operated by Mike McCarty and Dave Snyder.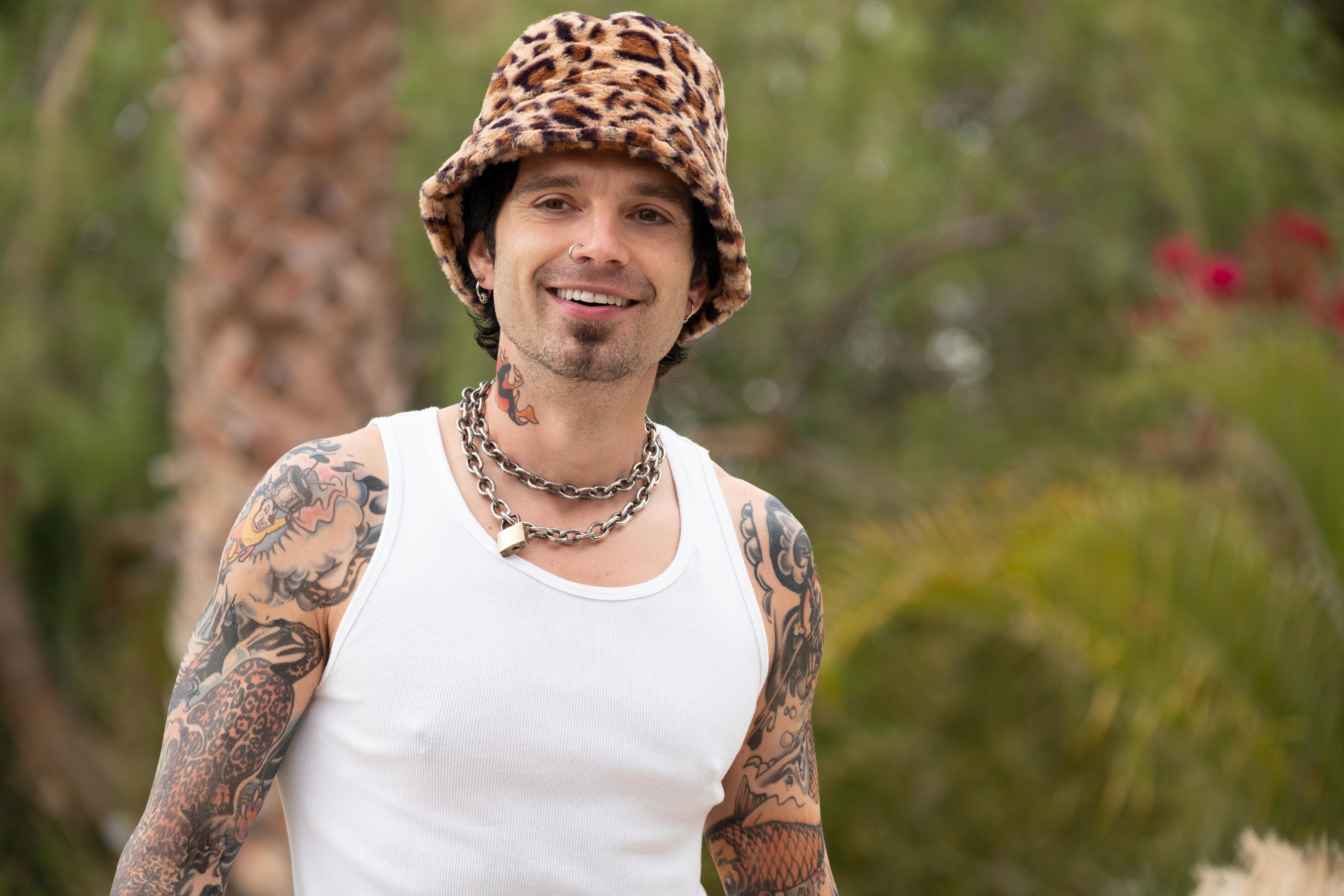 "From the start, we always wanted it to be an animatronic d***," Siegel said. "Most of these sentences have never been uttered. But we had a guy build us an animatronic talking d*** and they strapped it on Sebastian, and I hope to God we got behind-the-scenes footage of that day."
Pam and Tommy's other showrunner D.V. DeVincentis explained how the animatronic penis worked: 
"There were wires running between his legs from behind, and a guy crouched on the floor with joysticks, mechanically controlling what's going on. That animatronic guy had to look in a mirror and sort of really act with Sebastian physically, like all the gestures and the nods and looks up, and we had to actually direct that. I've never done anything quite like that." 
Watch new episodes of Pam and Tommy every Wednesday on Hulu.