'Pam and Tommy': Tommy Lee OK With Hulu Series, Former Mötley Crüe Member Calls It 'Bulls***'
Former Mötley Crüe member John Corabi has a lot to say about the Hulu series 'Pam and Tommy' — find out why he's calling the show 'bulls***.'
Hulu's Pam and Tommy has sparked renewed interest in Pamela Anderson and Tommy Lee's sex tape, which went viral in 1995. While not directly involved with the infamous tape, one former Mötley Crüe member has a lot to say about the Hulu series. Find out why they're calling Pam and Tommy "bulls***."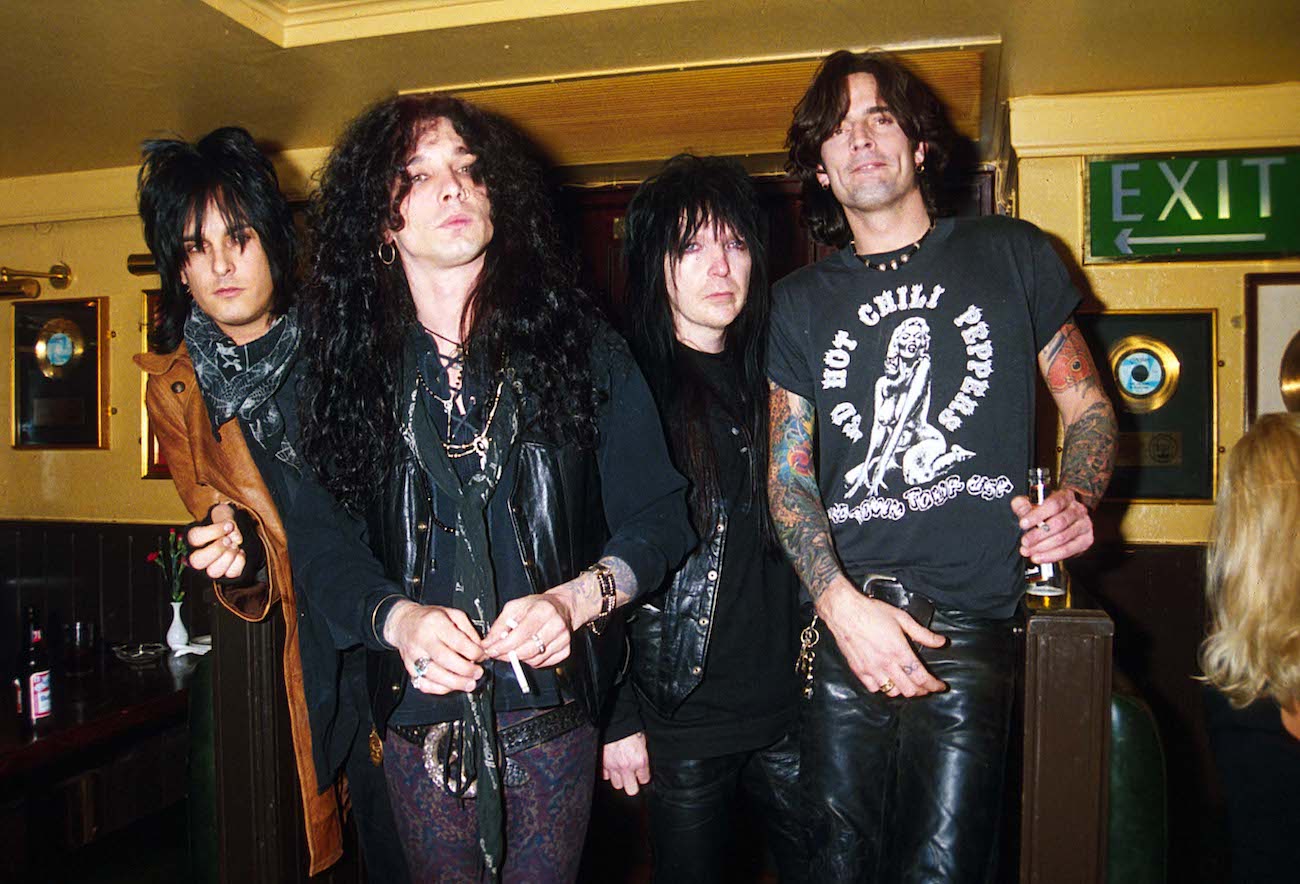 Former Mötley Crüe member John Corabi criticizes 'Pam and Tommy' 
During Vince Neil's hiatus, John Corabi fronted Mötley Crüe from 1992 to 1996. After the "Uncle Jim and Aunt Susie in Duluth" episode of Pam and Tommy aired, Corabi took to Facebook to share his thoughts on the Hulu series. 
"Just my opinion here on something that's been bugging me," Corabi's post started. "The [Pam and Tommy] miniseries on Hulu is so full of bulls***, it's ridiculous!!!!" 
He continued: "I can honestly say about 98% of this 'FICTIONAL' take on T&P's life is CRIMINAL. I shared [five] years of my life with Tommy and although it was at times INSANITY, it's sooooo overblown in this S*** they call TV entertainment!" 
According to the rock star, Lee didn't walk around in a Speedo like his fictional counterpart, played by Sebastian Stan. What's more, Corabi says Lee "didn't act at all the way they portray him." 
John Corabi says the Third Eye Blind encounter from Hulu series didn't happen 
In the episode, Lee arrives to find Third Eye Blind in Studio A where Mötley Crüe usually records. He and Nikki Sixx (Iker Amaya) exchange words with the fictional version of the band and are met with Stephan Jenkins' (Jeffrey Conway) reply: "Really? That's funny. Because we're booked into it for the next six weeks." 
As Corabi and the real-life Jenkins have clarified, Third Eye Blind was never in the same studio as Mötley Crüe. The bands shared a record label, though. 
"Now I see that Third Eye Blind 'bumps' us from a studio because they're more relevant????" Corabi continued on Facebook. "DID NOT HAPPEN…!!!" 
"Mötley Crüe and I've never been in the same studio," Jenkins explained to Variety. "I recorded my whole first album in Northern California. So we were across the state from each other at the very least."
Showrunners included Third Eye Blind in the series because they were relevant at the time. The band's cameo was used to further the fictional narrative of Lee coming to terms with his band's music going out of style in the midst of the sex tape scandal.
Former Mötley Crüe member 'shames' Hulu and 'all involved' in 'Pam and Tommy'
Corabi concluded his post: "Apparently, HULU, and all involved in this crock of s*** don't care about how Pam may feel to have to relive this. Or how Tommy's new wife [Brittany Furlan] may feel. Or how about Tommy's boys [Brandon and Dylan Lee] seeing this completely overblown story about their parents!!! Shame on EVERYONE involved…" 
For as much as Corabi dislikes the Hulu series, Lee doesn't have a problem with it. He spoke with ET at the 2021 MTV Video Music Awards and said: "From what [Stan has] told me, [it's a] really beautiful story. I think a lot of people would think it's one thing, but it's really about privacy and how things got crazy then." 
He continued: "The story's actually cool, [but] what actually happened wasn't." Lee wants "people need to know" what happened in 1995 and 1996.
On the other hand, Anderson refuses to acknowledge the show because it's "very painful," said a source close to her. "It is shocking that this series is allowed to happen without her approval," the source told Entertainment Tonight.
"Pamela has no regrets about her life but the only thing she would probably erase is this burglary. She feels so violated to this day. It brings back a very painful time for her."
The finale of Pam and Tommy airs on Mar. 9 exclusively on Hulu.