'Pam & Tommy': Lily James' Embarrassing Playboy Incident 'Ruined' Pamela Anderson for Her Brother
Lily James wore a custom wig, veneers, and prosthetics to look like Pamela Anderson in 'Pam & Tommy.' James often FaceTime her family in full costume which led to an embarrassing encounter with her brother.
Hulu's Pam & Tommy tells the backstory behind one of Hollywood's most infamous celebrity incidents. Actor Lily James plays the leading role of Pamela Anderson alongside Sebastian Stan as Tommy Lee in Pam & Tommy. Looking at James in costume as Anderson is almost indistinguishable from the real thing. James had some fun with her family in her Pam & Tommy ensemble, which led to an embarrassing encounter with her younger brother.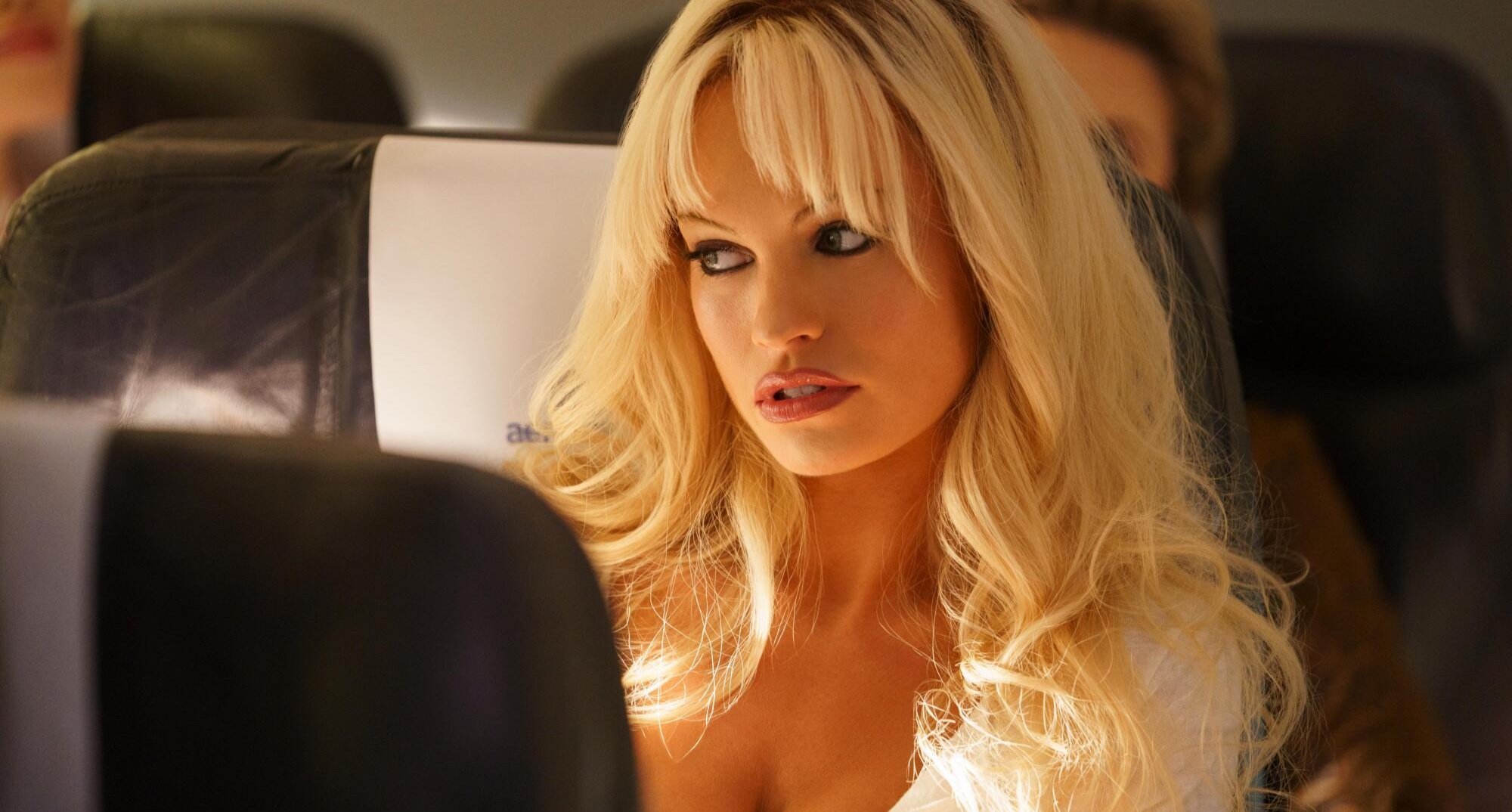 'Pam & Tommy' tells the real story of the infamous sex tape
Hollywood is full of celebrity stories and scandals. In the mid-90s, Pamela Anderson and Tommy Lee became a hot topic when their private sex tape was illegally distributed on the world wide web. Hulu's Pam & Tommy series chronicles the events leading up to their relationship, marriage, and how the tape was stolen during a home robbery.
The series looks to flesh out how the tape affected the couple and Anderson's public image after becoming a sex symbol starring in Baywatch. The eight-episode miniseries is based on the 2014 Rolling Stone article "Pam and Tommy: The Untold Story of the World's Most Infamous Sex Tape" by Amanda Chicago Lewis.
Actor Lily James plays the leading role of Pamela Anderson in Pam & Tommy. James's physical portrayal of Anderson is jaw-dropping and makes her almost indistinguishable from Anderson herself. Her commitment to her on-screen role led James to poke some fun with her family.
'Pam & Tommy' Lily James scared her brother with a Playboy photo of Pamela Anderson
On Jimmy Kimmel Live!, James and Stan talked about getting into character for Pam & Tommy. Both actors got deep into their roles studying Lee and Anderson's mannerisms, vocal patterns, and speech. Fans of the miniseries can tell James took her role seriously as she scarily resembles the Baywatch actor to a T.
Outside of filming Pam & Tommy, James stayed in character when talking to her family. "I would FaceTime them as Pamela and talk to them as Pamela," she said. But James explains a comical incident that occured with her younger brother and a Playboy picture. Her family had gotten used to seeing the actor dressed as Anderson.
"But then I think the other day, my brother came around for lunch when I was at home in England. I had a picture of Pamela, a Playboy picture of her, she looks incredible. My little brother came and goes, 'No, Lily! God, no.' And I was, 'No, no, it's not me. It's Pamela!' And I'm worried that I ruined Pamela Anderson for him, which would be such a tragedy!" said James. On Pam & Tommy, fans can agree James has a striking resemblance to Anderson.
For 'Pam & Tommy' Lily James had to wear prosthetics to embody Pamela Anderson's bombshell look
Transforming James in Anderson required intensive research, makeup, and equipment. Anderson was the epitome of a late 90s to early 2000s bombshell and everyone's dream crush. Vogue spoke with makeup designer Jason Collins and lead hair designer Barry Lee Moe about what it took to get James ready for Pam & Tommy.
"The blonde hair, the eyebrows, and her silhouette are a staple of what idolized American beauty was at that time and [why she's] cemented into the zeitgeist of popular culture," explains Collins. "She captured a moment in time and set beauty trends that many wanted to replicate. That's why so many people are interested in her."
Anderson was well known for her voluminous platinum blonde hair and curtain bangs. James wore a custom wig dyed to the perfect shade of blonde. Collins also had to embody the perfect 90s makeup style for James. She wore veneers and prosthetics to hide her forehead line and eyebrows to mimic Anderson.
Above all, James' cleavage and chest had to be similar to Anderson's in Pam & Tommy. "By taking an impression of Lily's torso, we were able to sculpt breasts that were closer to Pam's and create appliances out of silicone," said Collins. It is no surprise James' younger brother mistook Anderson's Playboy photo for his own sister.