'Paranormal Activity 7' Teaser Trailer Looks Nothing Like a 'Paranormal Activity' Movie
Paranormal Activity 7, also known as Paranormal Activity: Next of Kin, is planning to revive the franchise. The horror movie series has been dormant ever since 2015's Paranormal Activity: The Ghost Dimension. Blumhouse Productions has moved onto other projects, including David Gordon Green's Halloween trilogy and the social horror franchise The Purge. They recently gave moviegoers a peek at what to expect from the upcoming Paranormal Activity: Next of Kin.
Blumhouse Productions created a franchise off of hype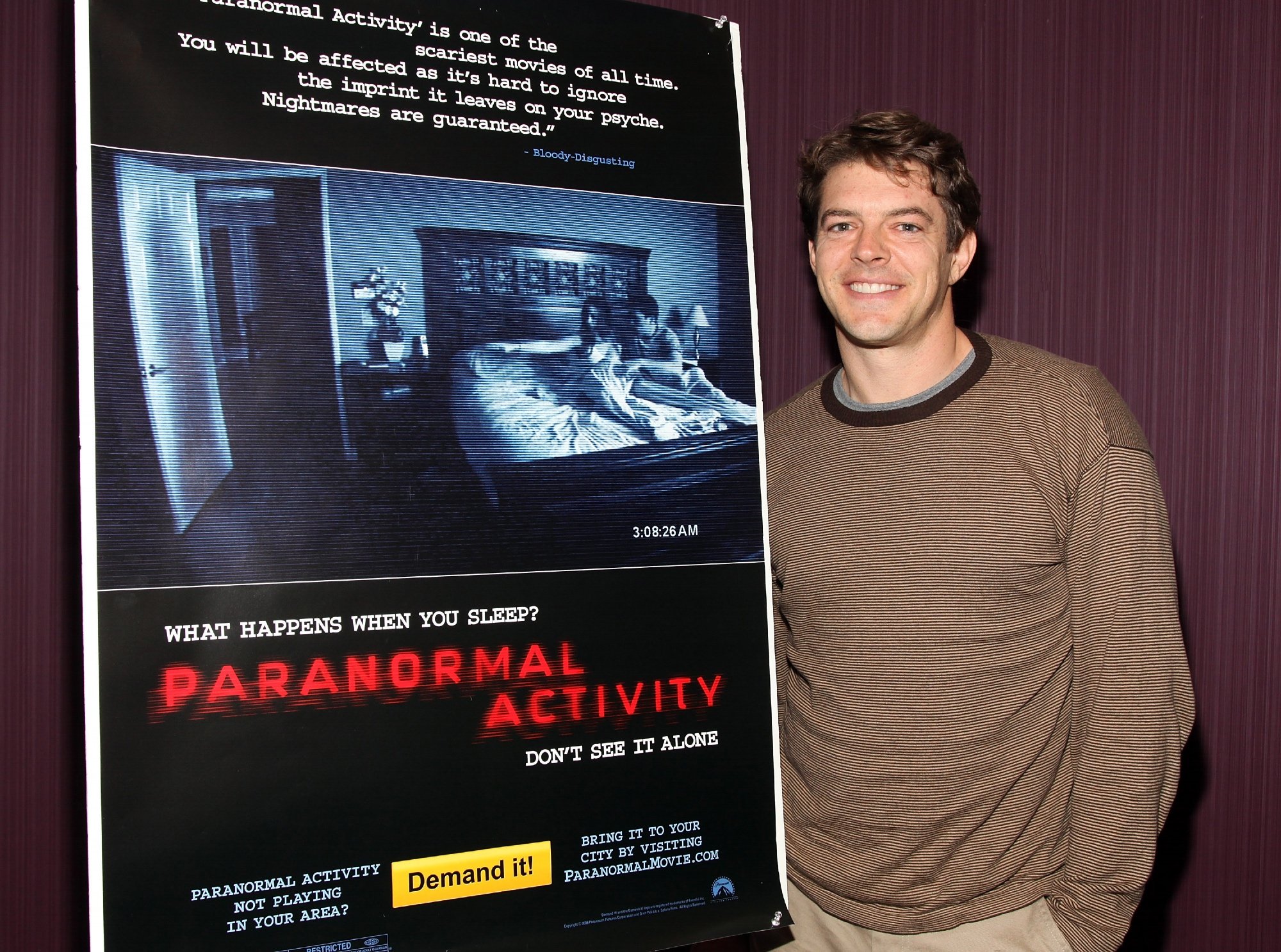 The first Paranormal Activity was a huge winner for Blumhouse. It kickstarted their low-budget horror movie model that has the potential for high profits. The film made $193 million worldwide at the box office against a reported $15,000 budget. The marketing campaign behind the movie was ingenious. It didn't have a wide release. Rather, audiences had to demand it to be screened at their local cinema online.
The franchise spawned four sequels and one spinoff, which is titled Paranormal Activity: The Marked Ones. The first sequel took a bit of a dip at the box office, but it quickly returned to form with the third installment. However, each future entry's box office declined. The horror series was getting stale in the marketplace.
Nevertheless, the entire franchise brought in over 30 times what they cost to make. Paramount Pictures naturally wanted to bring the franchise back.
The 'Paranormal Activity 7' teaser trailer has dropped
The Paramount YouTube channel officially dropped the first teaser trailer to Paranormal Activity: Next of Kin. It's only 30 seconds long, but it certainly gives audiences a tease of what they can expect from this franchise revival.
The trailer opens with a young boy singing, followed by a family gathered around a table. The father says, "We are grateful to have our sister, Margot return to us." Things turn sinister when a dark tunnel is discovered that heads deep underground. The remainder of the teaser features an array of terrifying quick cuts.
The biggest surprise is that Paranormal Activity: Next of Kin isn't entirely filmed in the found footage format. It features clean, modern cinematography, making it instantly appear different from the rest of the franchise.
Paranormal Activity: Next of Kin's setting is reminiscent of the video game Resident Evil: Village. However, the trailer's final shot includes a night-vision look at a character being dragged off-screen screaming. This shot has become familiar in movies such as 2007's Rec. Previous Paranormal Activity installments look a lot different. But, this could be the breath of fresh air that the series needed.
'Paranormal Activity 7' is exclusively on Paramount+
Paranormal Activity: Next of Kin won't be going to theaters. The movie will be available exclusively on the streaming platform Paramount+ on Oct. 29 just in time for Halloween. It received an R-rating for violence, bloody images, and language throughout.
The movie is directed by Underwater's Will Eubank and written by Christopher Landon, who wrote Paranormal Activity 3, 4, and 5. Jason Blum has returned to produce. There are still a lot of secrets around the new Paranormal Activity installment, but stay tuned for more details.
RELATED: 'Halloween Kills' Will Stream On Peacock: Could This Stab Its Scare Effect?