'Parasite': Who Is Sharon Choi, The Cast's Oscars Night Interpreter?
The night of the Oscars ceremony, the spotlight was almost exclusively on the cast of Parasite. It seemed the film was continuously being announced as winner of one award after another. And, in fact, the South Korean drama-thriller won four Academy Awards at the ceremony, including Best Picture, a first for a non-English film.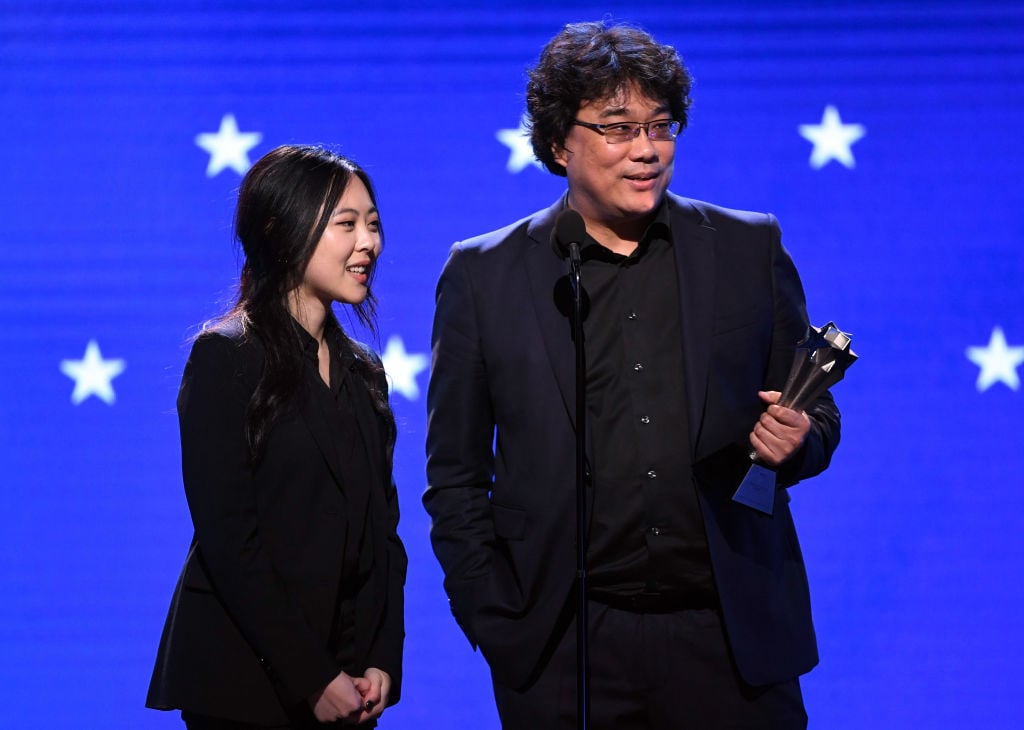 Attention has been turned now, and rightly so, to the interpreter on hand that evening for the director's acceptance speeches.
Her name is Sharon Choi, and here is what you should know about her.
Choi's phenomenal job on Oscars night
Parasite was announced throughout the evening of the Academy Awards ceremony for winning statuettes in the Best Original Screenplay, Best Foreign Language Film, Best Director, and finally, Best Picture categories.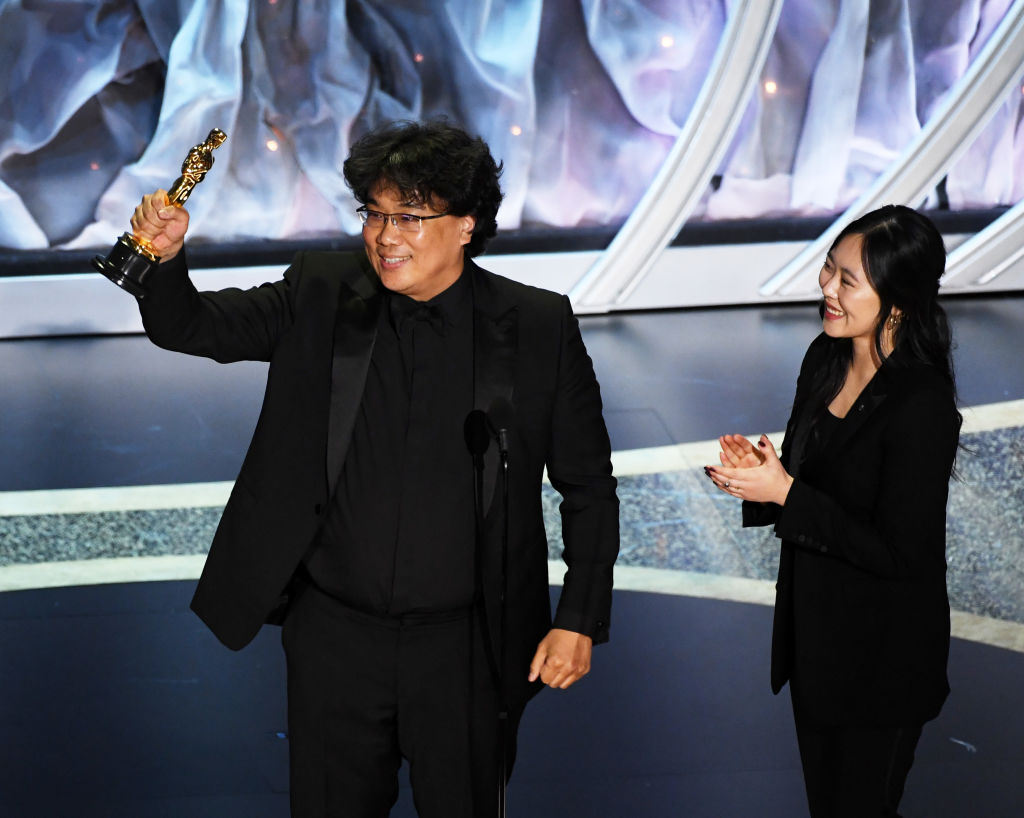 Choi was on hand to interpret the cast and creative team's sentiments as they accepted the awards. The 25-year-old has been at director Bong Joon-ho's side throughout the awards season, in his appearances on red carpets, and late-night television interviews.
Joon-ho gave Choi the credit for the success of Parasite in speaking with E! before the Oscars on the red carpet, "I know she has a huge fandom," he said in English before asking a modest Choi to say, "It's very embarrassing to translate, but he said, thanks to me, this campaign has been a smooth journey."
'Parasite' has a historic year
Joon-ho's film has had a blockbuster awards year, winning the Palme d'Or, the top prize at the Cannes Film Festival, as well as best foreign film at the Golden Globes, best ensemble award at the Screen Actors Guild Awards, and the Writers Guild Award for original screenplay.
The director sang the praises of his trusty interpreter, telling The Hollywood Reporter last month, "She's perfect, and we all depend on her. And she's also a great filmmaker."
In fact, according to Joon-ho, Choi revealed backstage at the Oscars that, after this long awards season is done, his interpreter is working on a film about awards season.
"You already know she's a filmmaker," he said about Choi. "She studied film in the university, yeah, so I'm so curious about her script. Actually, she's writing some feature-length script, I'm so curious about it."
Twitter loved Choi
It wasn't just Joon-ho who had wonderful things to say about his colleague and interpreter. Twitter fell in love with Choi's quick and on-the-spot translations, her elegance, and modesty.
Tweets included, "Her translations constantly surprise me in a pleasant way, w/ diction & idiomatic choices I hadn't even thought of that catches Bong's, & the cast's, voice better. She's amazing!"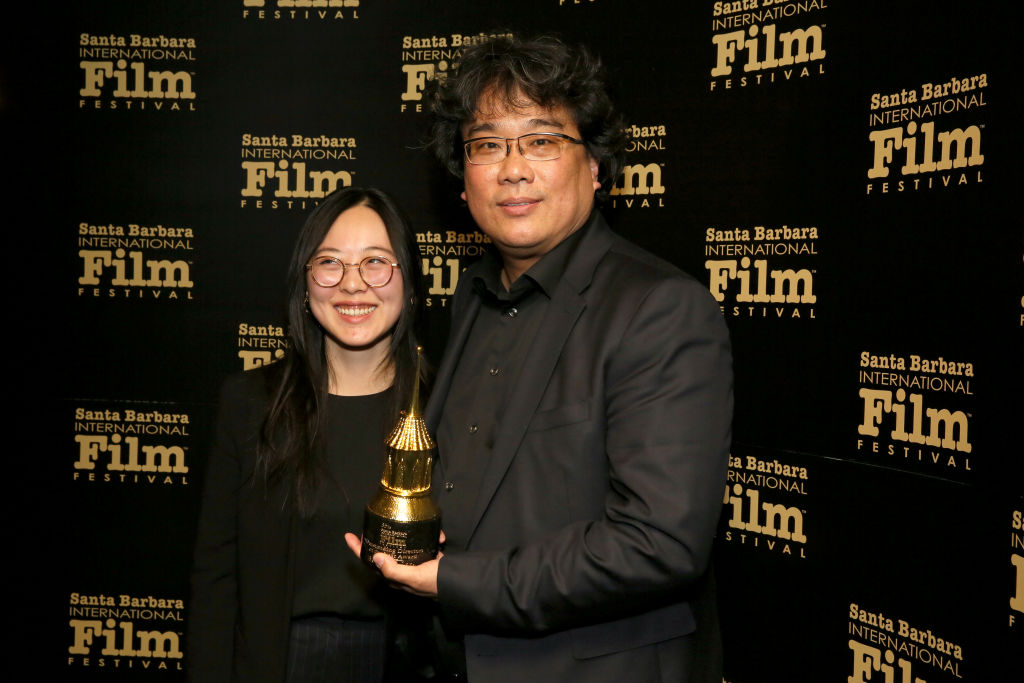 Another Choi fan said, "Can we not forget the brilliant Sharon Choi? Indeed it's a whole new level translating quirky lines & remarkable messages in precision & catch its exact essence as it should be. She bridged that language gap in successful ways how subtitles work! "
Perhaps one of the most humorous tweets of Oscars evening was, "Turns out Sharon Choi was the host of this year's Oscars."