'Parenthood': John Corbett Didn't Originally Play Seth in the Pilot Episode
Parenthood followed the Braverman family as they went through life, family, and relationships together while still finding their ways back to each other.
Parenthood ended in 2015 despite having racked up a significant following in all the years it aired.
The show followed the Braverman family as they went through life, family, and relationships together while still finding their ways back to each other. Throughout the show, people got accustomed to seeing John Corbett play Amber and Drew's absentee father. However, he wasn't the first actor to take on the role. Find out who played Seth in Parenthood's pilot.
The photos in the opening sequence were real-life photos of the cast
Parenthood had various tear-jerking and snort-filled highlights. From its premiere to its finale, the show gave fans something to watch as it was hilarious and tackled serious issues. In addition, the series addressed various things which the 1988 Parenthood film left unanswered.
For example, the series delved deeper into a child with Asperger's syndrome and how to deal with the condition, drugs and showcased adult siblings navigating life one day at a time. Additionally, the show had a unique opening sequence that displayed photos of young children alongside the names of cast members.
The photos weren't just random pictures taken out of the internet. One of the show's cast members, Miles Heizer, revealed that the show's producers asked them to provide photos of them in their early years to use for the opening sequence.
Heizer, who played drew on the show, revealed that he didn't know which photo the showrunners would use since they submitted many images. However, he reckoned that the producers must have gone with the one he was smiling the most.
Lauren Graham wasn't originally on the show
Lauren Graham is known for playing a lot of motherly roles on TV. One of her most notable roles was in Gilmore Girls, where she played a single mother raising her nearly perfect daughter Rory in Stars Hollow. Graham followed her appearance in Gilmore Girls with Parenthood, where she also played a mother and a Braverman sibling.
Before her stint on Gilmore Girls, Graham hadn't had extensive work in lead roles. She had primarily appeared in guest roles on TV shows and a few films. Although she eased into her role on Parenthood, she wasn't originally supposed to play Sarah Braverman.
The role had been former ER star Maura Tierney's. However, Tierney had to step away from the part to focus on her treatment. The star left the series to undergo breast cancer treatments. According to US Magazine, Tierney found a lump in her breast in July 2009 that required immediate surgery.
At the time of her Parenthood casting, the star wasn't sure of her diagnosis or treatment. However, in September of that year, her rep released a statement saying that the treatments conflicted with the show's filming schedule. Parenthood marked the second time Graham had a series regular role since Gilmore Girls ended in 2007.
Graham wasn't the only cast member who was a replacement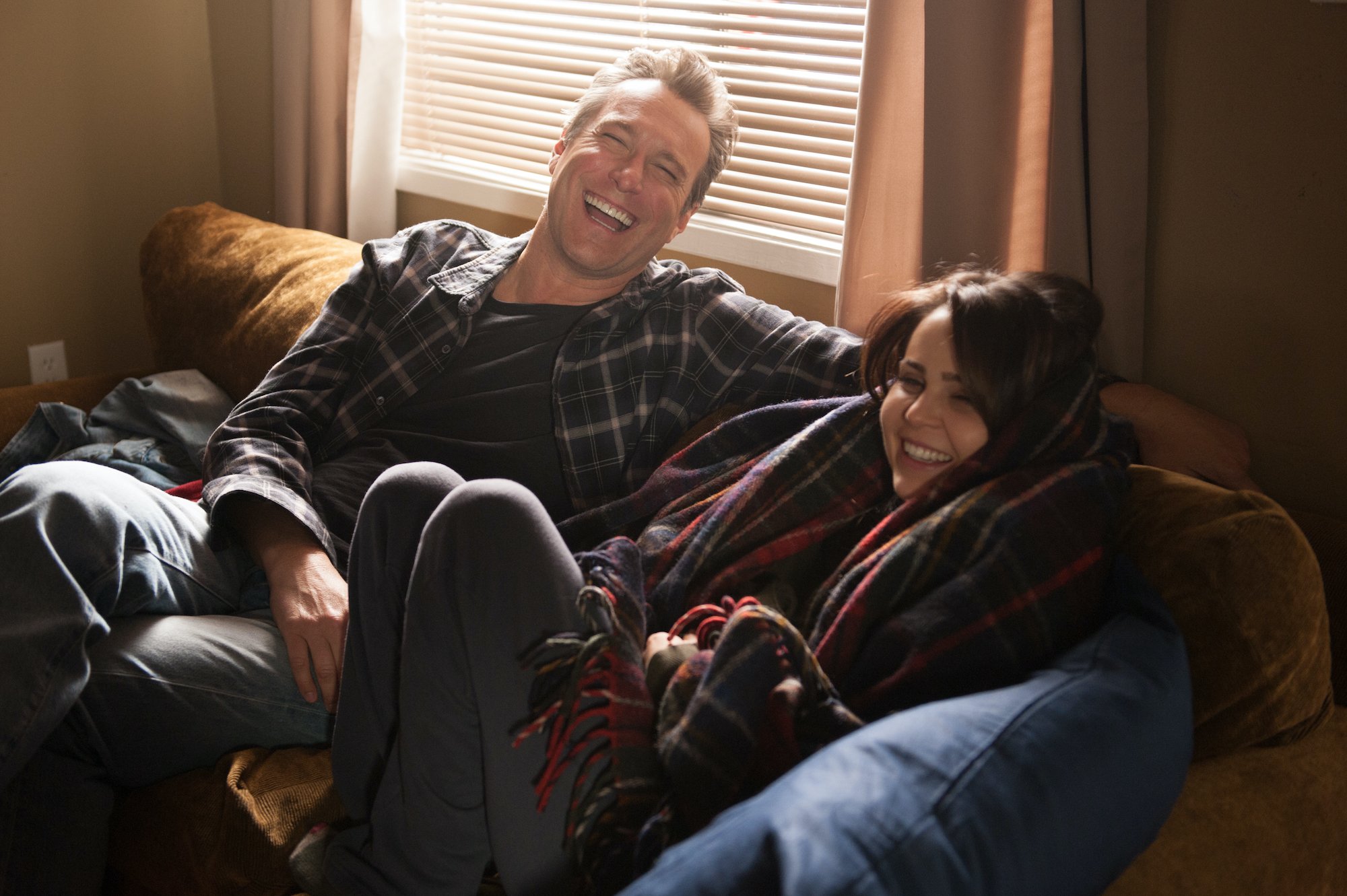 From Graham's casting, it seems there was a bit of shuffling with the Parenthood cast. According to the Huffington Post, if things had gone according to plan, we would have seen a different Seth Holt. Darin Heames initially played the role of the absent father.
Heames appeared as Seth in the 2010 pilot but was replaced by John Corbett. Seth was Drew and Amber's dad and Sarah's ex-husband, who made occasional returns and would mess up even more when he returned. His and Sarah's relationship had been rocky for the better part of the show until Seth turned things around when he made some significant life changes in his life, including practicing sobriety.