Paris Hilton and Nicole Richie Did Time for the Same Crime
Do you remember the adventures and mayhem of the dynamic duo, Paris Hilton and Nicole Richie? It's been quite a while since the blond elites graced headlines for their antics, celebrity parties, or the latest fashion trends. These high-profile daughters sure did do everything together back in the day. But you might not remember, Paris Hilton and Nicole Richie even did time for having committed the same crime.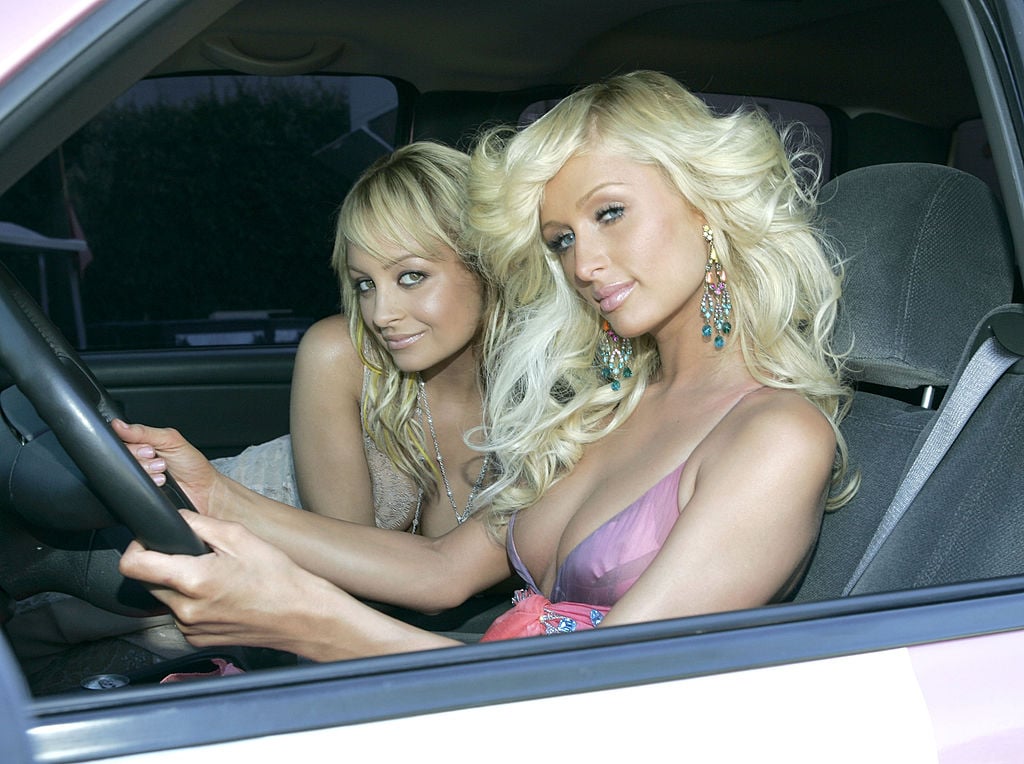 The show that solidified their dynamic duo status and friendship
Ah, the simple life, or in the case of Paris Hilton and Nicole Richie, shall we say, The Simple Life. The television series exploded in the early 2000s and allowed fans to travel with the celebrity starlets across the country as they performed various, out of character jobs and internships.
The time on the road and on-screen, only solidified the childhood friendship between the two, and introduced fans to catchphrases like, "that's hot." Had memes been a thing back then, social media feeds would have been chock-full of Hilton-Richie antics on farms, trying to fish, and cleaning hotel rooms.
Asking rich kids to give up their cell phones, credit cards, and cash to rough it in real life, was everything fans needed back then in a television show, too.
Paris Hilton and Nicole Richie lived far beyond 'The Simple Life'
In those days, it was harder to imagine anyone else having more 'it girl' status than either of these two. Beyond their famous television series, Paris Hilton and Nicole Richie were on every A-listers invite list for parties, events, and hangouts.
The two girls were inseparable and, according to many, took L.A. by storm with their untethered adventures. They had plenty in common, including both being daughters of wealthy and celebrity parents. They also found themselves in similarly dramatic situations, too, including facing some substance abuse challenges and getting arrested.
Doing the time for the crime
Paris Hilton was arrested in 2006 for driving under the influence. In 2007, she was picked up again for driving on a suspended license. Nicole Richie suffered a similar fate when she too was pulled over for having an expired license.
According to Cosmopolitan, Hilton was sentenced to 45 days of jail time, although she ended up only spending shy of a week behind bars. The remainder of her sentence she spent in the luxurious confines of her home.
Richie's DUI charge came in 2007, and she spent four days in jail. She was also fined a minuscule $2,048 and was ordered to rehab and three years' probation, according to Reuters.
What they're doing now
After a public fallout and feud that took place during the show, the girls ended up taking a hiatus from each other. But eventually, the two found their ways back to communicating and blamed the tabloids for having over-indulged in their separation details.
Since then, Paris Hilton and Nicole Richie have been seen together occasionally, and reports suggest they still talk. In several interviews with the two independently, they both say their relationship is now on good and speaking terms. Although it doesn't seem like they are quite the besties, they once were back in the 2000s.
There was, at one time, talks of a The Simple Life reboot. However, those rumors were put to rest when Paris Hilton suggested her life and schedule were too hectic to pursue anything else right now. But, should the show come back to life, there's a better chance it would star two new celebrities.
After all, you can't recreate those times as they were iconic in their own way. It's a tale of a tight friendship that rose to even more fame, hit some rocky patches, fell out, and came back together.