Paris Hilton Never Wore a 'Stop Being Poor' Shirt — Here's What It Really Said
A picture of Paris Hilton in a 'Stop Being Poor' t-shirt has circulated the internet for years. But that's not what it really says -- and Hilton set the record straight.
Paris Hilton has caught a lot of flack over the years for her "Stop Being Poor" white shirt she wore. But, it turns out that Hilton actually never wore a shirt that said that. The heiress told her followers on TikTok that someone photoshopped it. She explained in a new video how people got it all wrong, and finally set the record straight for all of her followers and fans.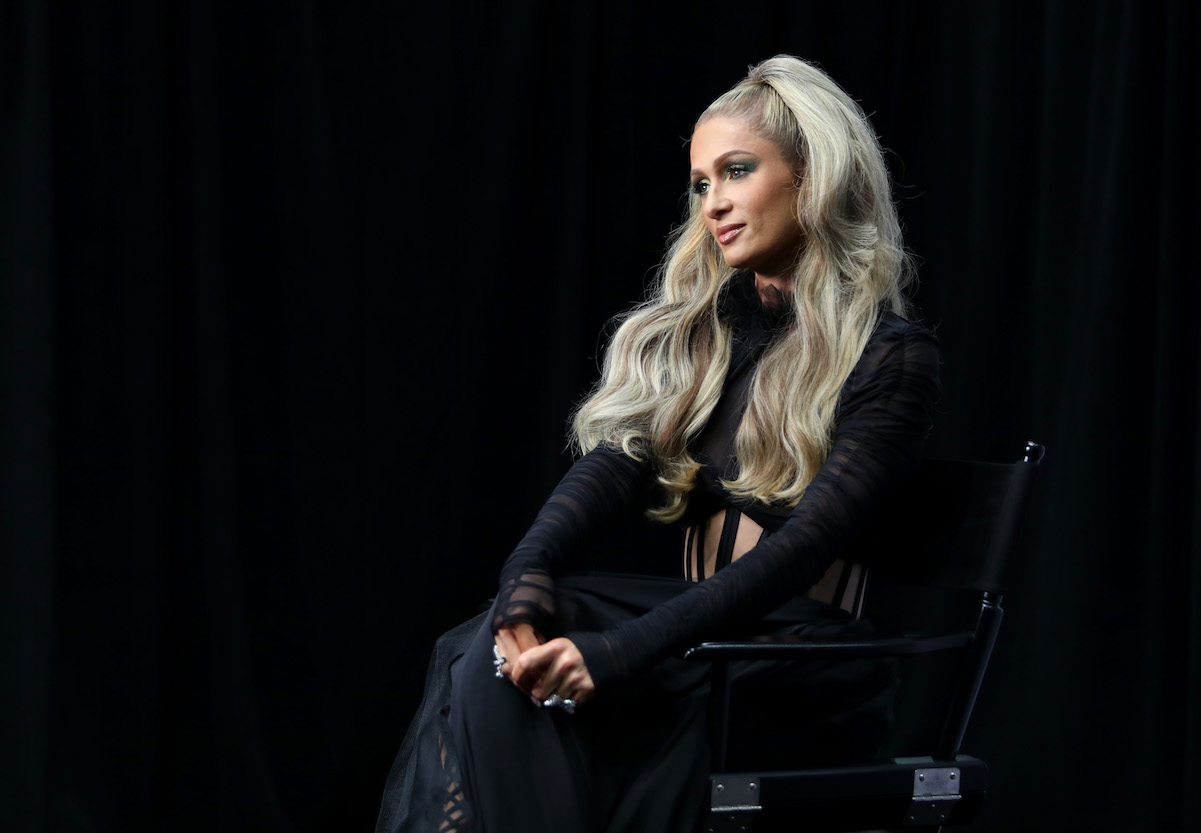 Paris Hilton rose to fame in the 2000s, heir to the Hilton empire
Hilton was born on Feb. 17, 1981, in New York City. She was born into extreme wealth, as heiress to grandfather Conrad Hilton's Hilton Hotels business empire. Her net worth is reportedly around $300 million.
As Hilton grew up, she pursued modeling and a more public lifestyle. The star enjoyed her notoriety by partying and going out with other famous women. Her crew included Britney Spears, Lindsay Lohan, and Nicole Richie. Plus, her early friendship with Kim Kardashian West helped catapult the multi-hyphenate into fame as well.
She starred in 'The Simple Life' and crafted a 'dumb blonde' persona
Hilton stepped even further into the spotlight on her reality show The Simple Life with Richie. The two lived in Arkansas for a month and learned all about regular rural life.
On the show that first aired in 2003, Hilton assumed the personality of a ditzy, clueless blonde. Hilton asserted that her on-screen persona was intentional nearly two decades later.
"I built a shell," she told Vanity Fair. "I'm not a dumb blonde, I'm just very good at pretending to be someone else."
The star continued: "I always knew exactly what I was doing."
However, something that was out of Hilton's control was the spread of a picture of her. In it, she seemingly wore a shirt that said: "Stop Being Poor." The image showed Hilton with her arms raised and smiling. She paired her white shirt with a long pink skirt. The message of her shirt rubbed many people, who weren't born into wealth, the wrong way.
Paris Hilton cleared the air about her 'Stop Being Poor' t-shirt
After the image had been seen online by many, Hilton finally addressed the shirt herself. She uploaded a TikTok on May 3 to explain what the shirt really said.
"So there's this photo online of me," she began. "I'm sure you've seen it. I never wore that shirt. This was completely photoshopped. Everyone thinks it's real. But that's not the truth. This is what it really said: 'Stop Being Desperate.' Don't believe everything you read."
Hilton's caption read: "Debunking the #STOPBEINGPOOR myth. Don't believe everything you read."
Her TikTok explanation video has more than 5 million views. The star, who has more than 4.5 million TikTok followers, uses the social media app to showcase her fun and smart personality. She also includes clips of her and her fiancé, venture capitalist Carter Reum, in her videos.