Paris Hilton Once Left an Interview After Kim Kardashian Was Mentioned
Paris Hilton has been in the spotlight now for more than two decades. Years after The Simple Life, she continues to dominate as a savvy business entrepreneur and Hollywood socialite. She's also known for helping give Kim Kardashian her first platform. But in one interview, a mention of the Skims founder led to Hilton storming off camera.
Paris Hilton helped Kim Kardashian become famous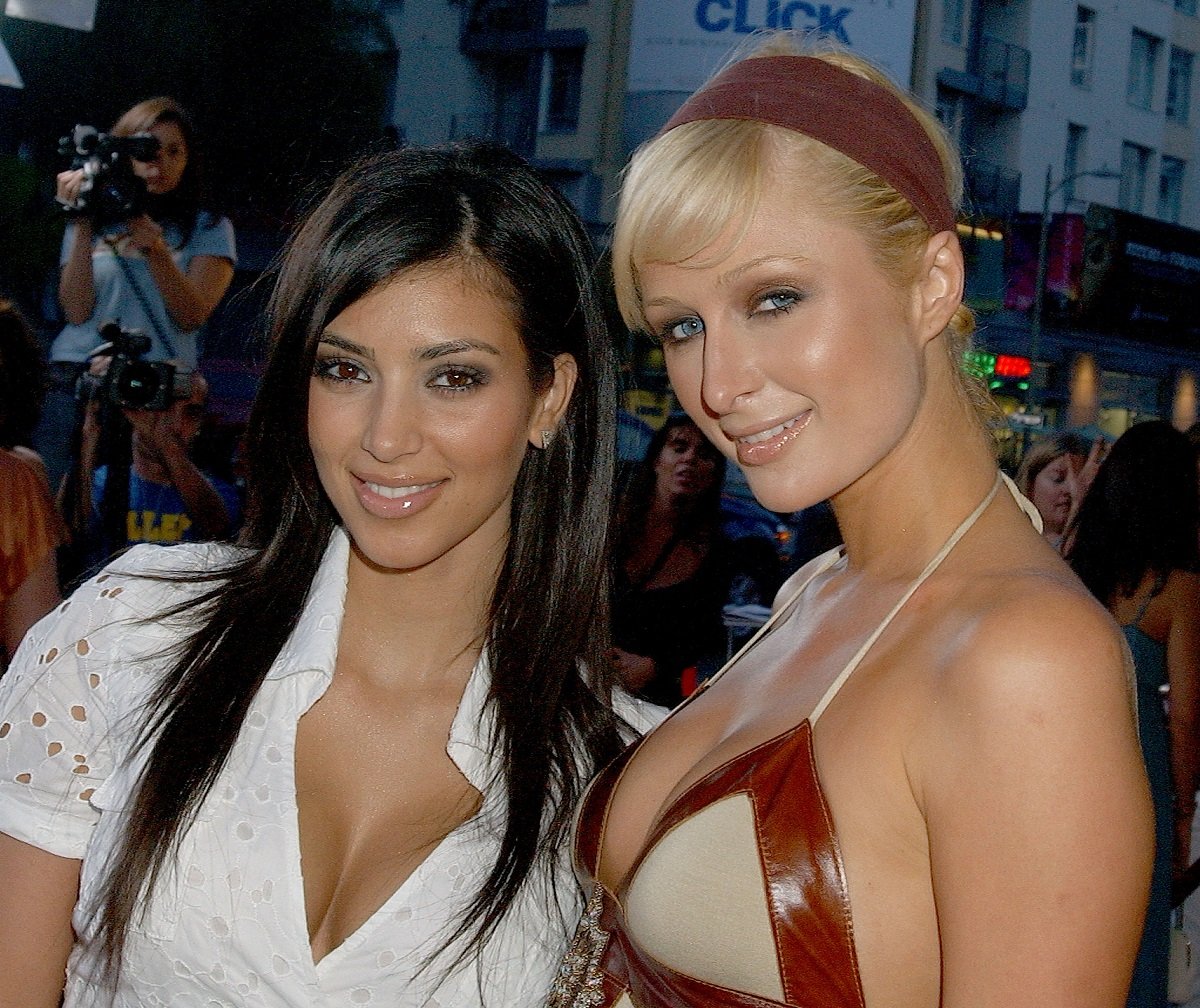 While Paris Hilton was born into wealth and fame, she's been working on her brand since she was a teenager. In some circles, she's considered the original "It Girl Influencer," building her fame based on, well, just being famous.
She may have played a ditzy character on The Simple Life, but Hilton is a hard-working, successful entrepreneur worth more than $300 million. She's an actor, podcaster, DJ, and much more.
Of course, Hilton kick-started the reality TV boom, forging the path for nepo babies everywhere. Among those? Kim Kardashian. In fact, Hilton is responsible for Kardashian's first paparazzi shots, as the latter acted as her personal assistant in those early days of her fame.
The ABC interview that had her storming off
In 2011, Paris Hilton sat down with ABC News' Dan Harris. While this interview started off playful, it eventually turned a little tense. Hilton opened up about her concerns with stalkers and talked about her on-screen characters, like the baby voice and whispery tones she invented for her role on The Simple Life. But then Harris ventured into not-so-comfortable territory with Hilton.
Harris asked her about her latest show at the time, The World According to Paris, which was experiencing lackluster ratings. He brought up Kim Kardashian and her rise to fame at the time, too, saying, "are you worried about your moment having passed?"
Following a few glances at her publicist offscreen, Hilton stood up and left. Harris talked with her afterward, and things settled down, allowing the interview to finish. But it's clear that Hilton was not a fan of being painted into a corner. And she reminded Harris that she's been successful in the business now for 15 years (at the time), knowing precisely what she needs to do to remain relevant.
It's not the only time Hilton had a tough time with an interview
This wasn't the only time Paris Hilton took part in a controversial interview. In Hilton's first post-conviction sit-down, following her DUI sentence in 2006, with Larry King, she described the horrible conditions she endured during her sentence. Critics felt King was too easy on her, almost sympathetic, and that it was a "scripted performance."
Another interview Hilton said left her "shaking and in tears" was her appearance with David Letterman. After turning down several invitations, Hilton finally agreed to come on the late-night television show under one condition. Any jail talk would be strictly off-limits. Unfortunately, Letterman hadn't kept his word and insisted on posing jail-related questions.
When you've been in the celebrity spotlight as long as Paris Hilton has, it only makes sense there be a few interviews that didn't go so well. Considering her multi-billion-dollar successes despite those few instances, it's evident those bad interviews haven't held her back one bit.
RELATED: Paris Hilton Had 1 Hit Song and It Triggered a Lawsuit