Paris Hilton Reveals Her Plans for the Future During 'Cooking With Paris' and They Involve Kids
Paris Hilton has seemingly lived many lives. The headline-making socialite first rose to fame in the early 2000s and quickly became famous for her party-girl antics and her endlessly fascinating street style, which included lots of Juicy Couture tracksuits and super-large sunglasses. These days, Hilton has successfully managed to reinvent herself yet again and recently launched a brand-new Netflix series called Cooking with Paris. The series, which is based on the premise that Hilton is "not a trained chef" but who loves having fun in the kitchen, has fans buzzing — and in one episode of the series, Hilton opened up about her plans for children with her fiance.
'Cooking with Paris' has received acclaim from fans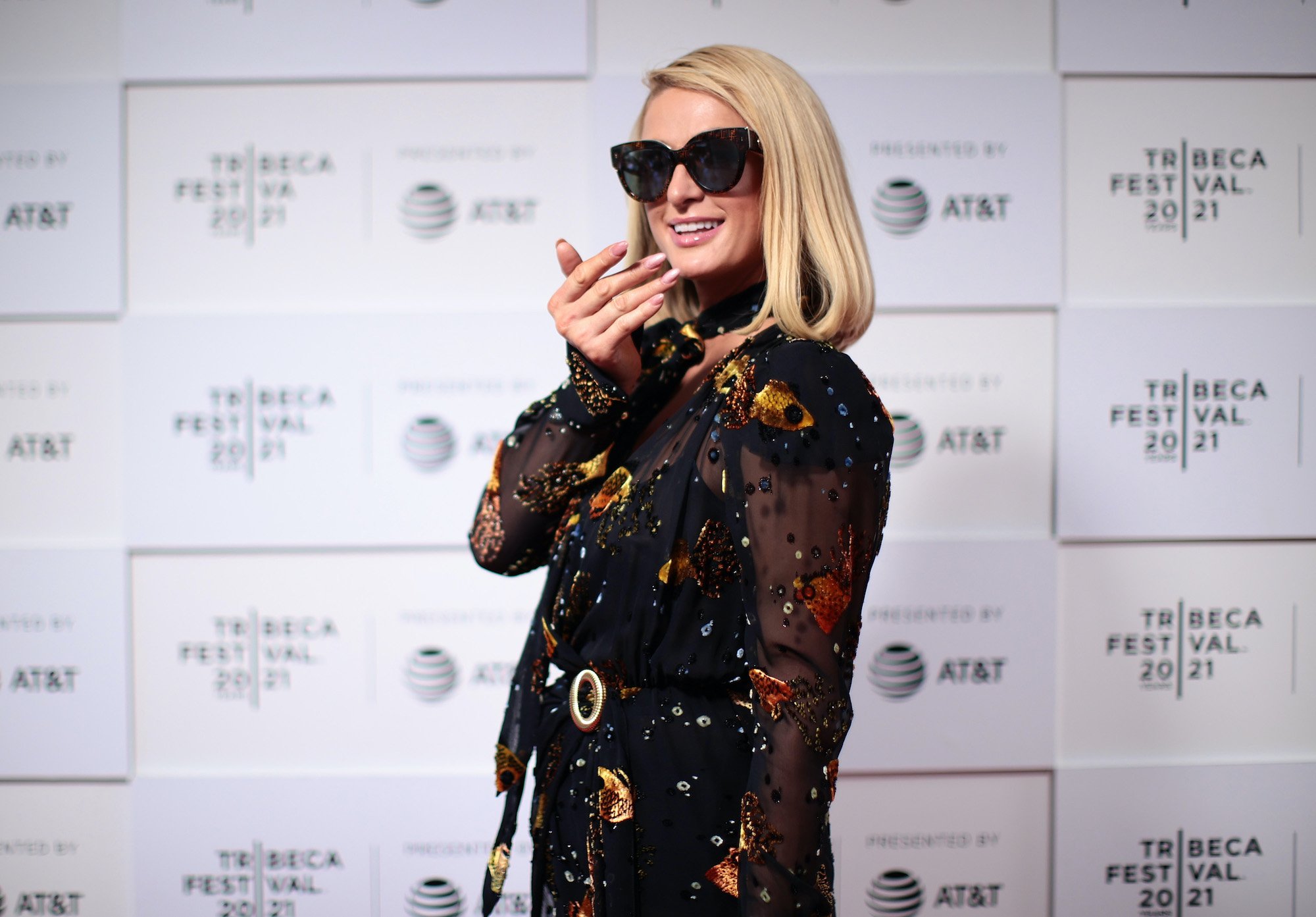 Cooking with Paris is less of a traditional cooking show and more of an entertainment piece — but for many of Paris Hilton's fans, that is exactly what they love to see from her. Hilton admits that she is far from a pro in the kitchen, but that she enjoys learning new things about cooking, and in episodes of the show, fans see that she is open to correction from her famous friends — such as when Nikki Glaser explains to Hilton what a whisk is. 
Glaser isn't the only star who appears on Cooking with Paris. In the first season of the newly-dropped series, Hilton welcomes everyone from her old friend Kim Kardashian to her mother, reality star Kathy Hilton. Hilton's kitchen and dining room area is decorated to perfection, with over the top touches that many professional chefs might scoff at, but that Hilton says is calculated to entertain her viewers. "I'm very self-aware," Hilton admitted in a recent interview with Vice. "I know exactly what I'm doing, and I just wanted to make a really fun show for people to enjoy and to laugh after everything that we've been through since the pandemic."
What did Paris Hilton say about having children?
There are some surprisingly sweet moments on Cooking with Paris, such as the segment where Paris Hilton opens up about wanting children — and soon. "Moving on to the next phase of my life, about to get married and have a family of my own one day, it just makes me think how important it is to be able to do all of that for your family and your children," Hilton said, as reported by Vice. "The importance of family in general and just being together during meals is something that's always been a part of my life since I was a little girl."
While it isn't certain yet whether Netflix will extend the order for Cooking with Paris to include a second season, it seems likely that Hilton will continue to treat her viewers like family in future episodes, talking about her own childhood, and her own growing family. 
Several celebrities have come out with cooking shows
Paris Hilton isn't the only celeb to have launched a pandemic-inspired cooking show. Amy Schumer's self-filmed cooking show, Amy Schumer Learns to Cook, recently returned for the second season following a wildly successful debut season, while Selena Gomez recently collaborated with a variety of master chefs in order to produce Selena + Chef for HBO Max.
Of course, these shows are just the latest in a long line of celebrity cooking shows, everything from familiar favorites such as Trisha's Southern Kitchen, helmed by Trisha Yearwood herself, to unconventional shows like Martha & Snoop's Potluck Dinner Party, featuring the original odd couple, Martha Stewart and Snoop Dogg. It seems that when it comes to celeb cooking shows, viewers are always hungry for more.