Paris Hilton Slams 'Rude and Chauvinistic' Men for Branding Her as Spoiled in Resurfaced 2011 Interview
Paris Hilton isn't biting her tongue any longer.
Just a few days after she opened up about being "publicly humiliated" by David Letterman in 2007, the hotel heir took to social media to slam a group of "rude and chauvinistic" male radio hosts for their treatment of her after rewatching an old interview from 2011.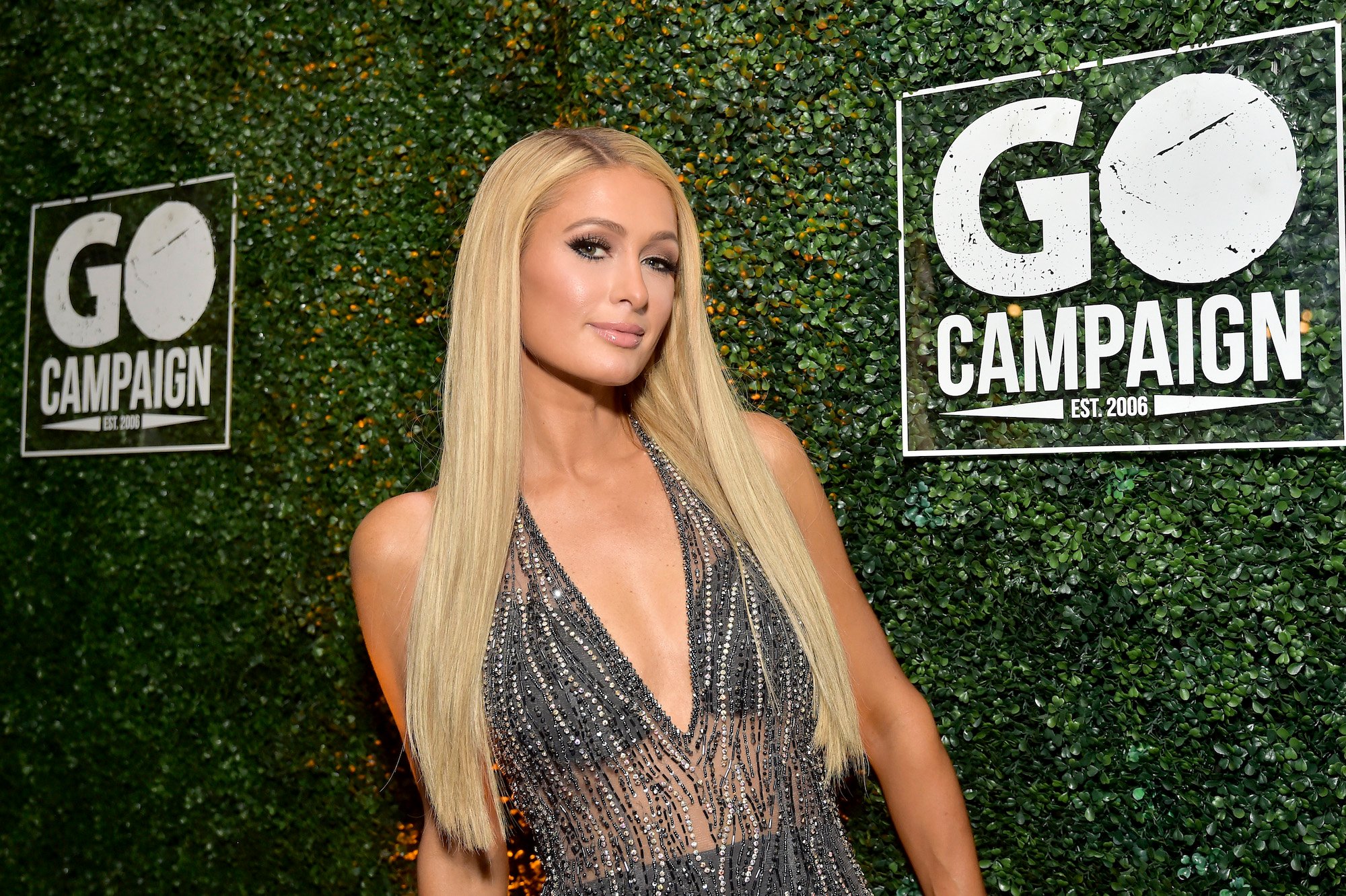 Paris Hilton was visibly uncomfortable during the interview
On Mar. 2, Hilton shared a video from a 2011 interview she did on the now-closed Opie and Anthony radio show to her social media accounts.
Though the famous socialite was on the show to promote her reality TV series The World According to Paris, the radio hosts made things awkward when they began questioning her about her privileged life.
First, the hosts asked Hilton if she wanted to "smack [Lindsay Lohan] in the face," to which she declined to answer. "I just came here to talk about the show, I don't really want to talk about Lindsay," she said.
They then inquired if she was "annoyed" with them, which only made Hilton visibly more uncomfortable than she already was.
"It's very early in the morning… I've been on a press tour all week," she explained.
The hosts then went on to ask Hilton what it's like being "so completely rich?" The socialite said she had "worked for everything" she'd achieved and felt "very blessed."
However, as she spoke, one of the presenters told her to "stop" and asked, "worked in what way?"
After Hilton left the interview, a member of the show's crew told the hosts that the socialite had left because she wasn't going to be "berated" by them.
"What a spoiled human being," one presenter said. "I bit my tongue for the show, if we hear one word of sh*it from a publicist about that, we were not rude to her."
Paris Hilton says she felt 'angry and disgusted' watching the video back
After watching that uncomfortable interview for the first time, Hilton shared the eight-minute video to her Instagram and Twitter accounts.
"I will never forget the feeling I felt in that room. It's something I had to go through on too many occasions," she wrote on Instagram. "It makes me so angry and sad to watch. Sad that I had to continue to put on a brave face and be polite while hurting so much inside. And then at the end of the video to insult me and call me that after what they did to me?! Unbelievable!"
She continued, "I am strong and brave now and I will never put up with this again. And I hope by having these conversations it could be an inspiration to other girls & women to not stand for this. And for the people behaving this way to be put in check and to help stop this from happening to anyone else."
The socialite also responded to a fan who posted the clip, writing, "This is the type of rude, chauvinistic behavior that myself and so many other women have had to deal with and put up with for years."
Hilton's emotional post quickly garnered support from her loyal fans and celebrity friends. "Pathetic little men. They didn't deserve to have you sitting in that chair," model Poppy Delevingne wrote.
"Girl, I feel this on sooo many levels," Snooki penned. "Appreciate you."
As of this writing, Hilton's post has over 54,000 likes and 800,000 views.