Paris Hilton's Documentarian Reveals What Shocked Her the Most While Making 'I Am Paris'
This is Paris director Alexandra Dean recently revealed one aspect that surprised her the most when she met Paris Hilton and made her documentary.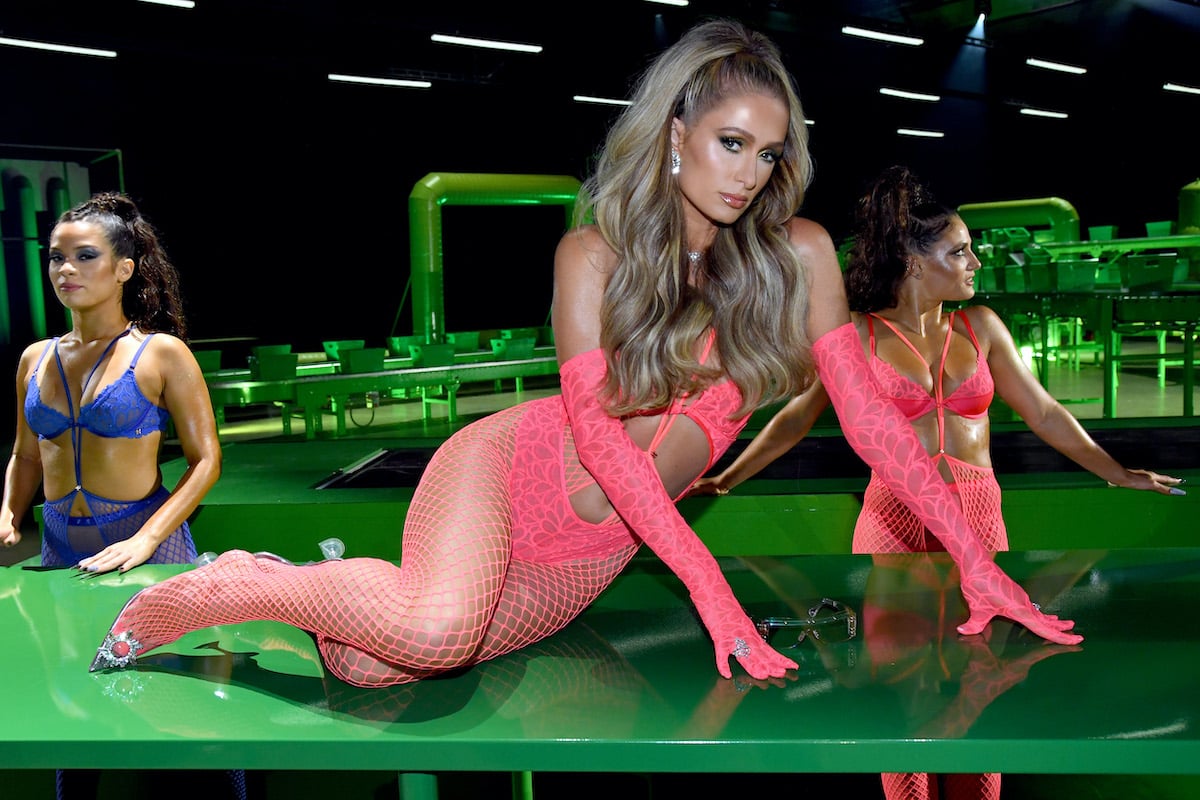 "She's so boyish and she's, she's funny in person," Dean shared on the Behind the Velvet Rope with David Yontef podcast.
"She really made me laugh all the time," she added. "She's just antic. You know, I tried to include bits of that, so you could get a sense of it, but you know, the way I included her sort of cantering down the hallway and jumping when her sister rang the doorbell? That anticness thickness is extremely winning in person. And it's like this childish just bubbles up and you can't help, but respond to that little girl energy."
Alexandra Dean says love for the Hiltons is real
Dean added that Hilton's energy is very endearing. "And she very much has kept that little girl alive in her," she said. "And it's funny, cause I don't know if that's partly from the trauma or if it's just who Paris would have been, but it is very endearing."
She compared how Hilton's sister Nicky Hilton feels like the consummate grownup. "She's so commanding, you know, as a very powerful figure, very sure of herself, very grounded, you know?" Dean said. "And she's has a very dry, straight sense of humor. I think sometimes people take Nicky at face value too much. But she's definitely ribbing her sister all the time. And because her sister hasn't grown up the way she has emotionally or in the traditional sense of getting married and having kids."
Dean admits she was shocked at the juggernaut of the Hiltons. "It was crazy," she said. "Yes. I was shocked not only by the intensity of the love of the little Hiltons but at the international nature of it. You know, I have the footage in like Bahrain of people going bananas. It has no national boundary. People go crazy for Paris Hilton. And it's an interesting thing because I think it's part of why she's trapped in this character. Whatever they export is that she's become by being this slightly Barbie character, it does provoke this frenzy of affection."
Dean observed how Hilton plays a character
Dean shared that Hilton portrays a persona that is different than who she is in real life. "When I first met her in person, she was in a black sweatsuit with a black hat on with most of her hair up in it," she recalled.
"She looked so boyish. I can't tell you. And it's really shocking physically to be with her when she's in that boyish mode because she is the icon of femininity. She's Barbie in her character. So when you hang out with her and she's all like shoulders, you know, slouching about getting a snack, sitting on the floor with you, it feels very weird."