Who Is Paris Hilton's Fiancé?
Paris Hilton's fiancé has been the socialite and entrepreneur's longterm boyfriend for years — who is Carter Reum?
Paris Hilton is not just the great-granddaughter of the founder of Hilton Hotels. She has been a global sensation since the '90s when she stepped onto the scene as the socialite of socialites. From there, she branched out into several industries, proving she's more than just a 'pretty face.' And in the latest news, the American media personality is finally happy and engaged. So who is Paris Hilton's fiancé Carter Reum?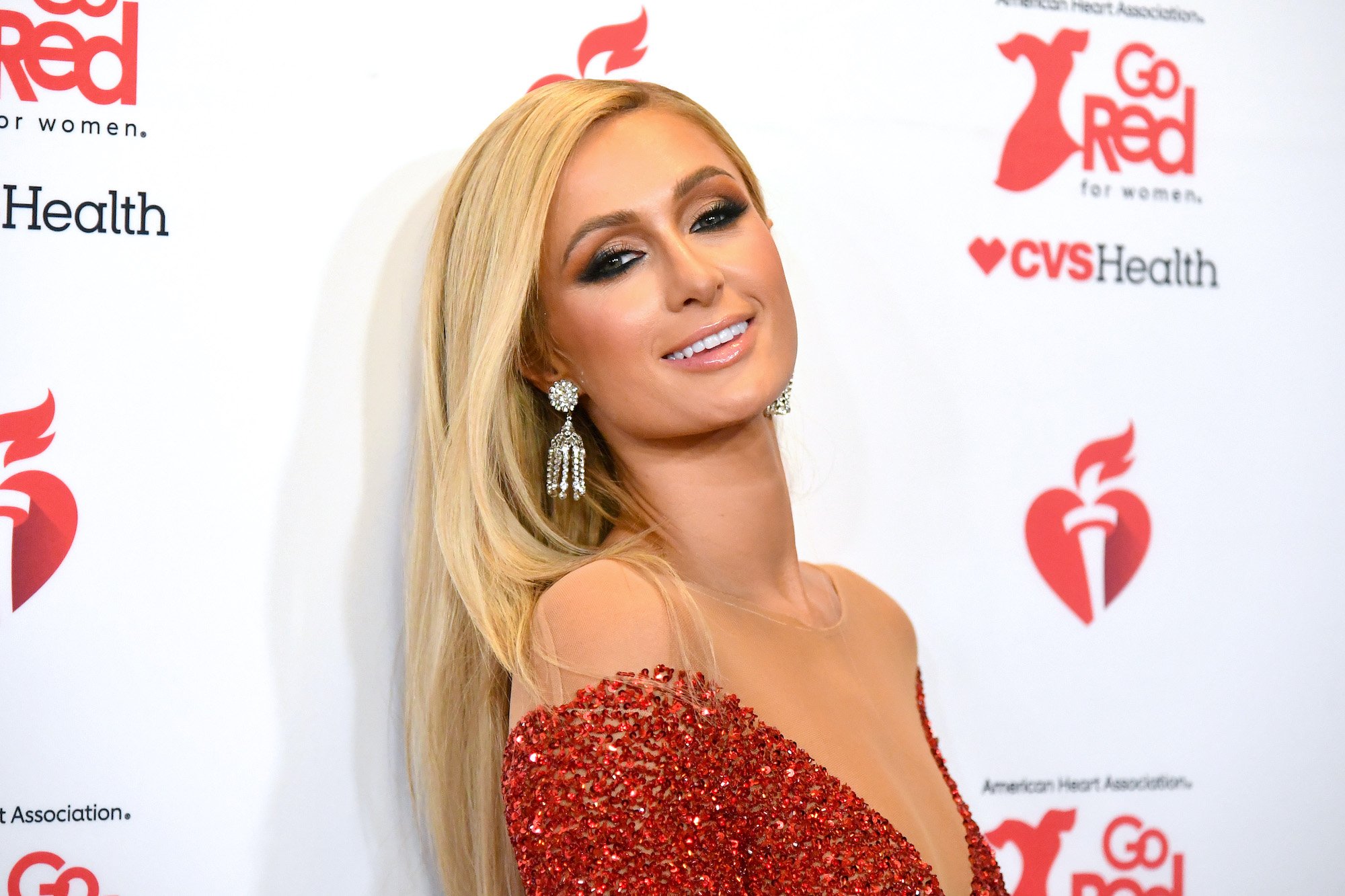 How did Paris Hilton get famous?
The Hilton name was already famous for its ownership of the major hotel chain, but Paris brought a new sparkle and a lot of personality to the family name. She was the 'it' girl who knew where all the hot spots were and was the first to discover the places everyone would want to be. Fans couldn't get enough of the insight into her life on her reality TV show, The Simple Life with bestie Nicole Richie. 
She isn't just an influencer and TV personality, though. The "Good Time" singer also has her own multi-billion-dollar company, Paris Hilton Entertainment, selling everything from apparel to fragrances and cosmetics. IMDb reports that by 2011, she earned the title "Billion Dollar Entrepreneur" by Variety.
Although the global star has often played the role of 'ditzy blonde' in the past, she's actually a very smart and compassionate person. Most recently, her birthday wish to fans on Twitter read, "[My wish is] to see a world where we listen more & judge less, where we make decisions only after seeking the truth & really listening, where we speak up instead of keeping silent."
Who is Carter Reum?
According to People, Paris Hilton's fiancé Carter Reum is a longtime friend of the Hilton family, who is originally from Chicago. Reum attended Columbia University, and went on to start the venture capital firm M13. Reum is also an author and entrepreneur, and him and his brother Courtney co-founded the liquor brand VEEV Spirits. As far as Hilton and Reum's adorable love story, it seems it started with kisses on the Hamptons' tennis court for Thanksgiving.
"Ever since the moment we locked eyes, I knew there was something special about you. And then when we had our electric kisses on the tennis court, I saw that I was exactly right," Paris wrote on her Instagram for their 13-month anniversary. "I will always be so grateful that I went to the Hamptons for Thanksgiving." Paris Hilton wrote on her website "With Carter by my side, I know that anything [is] possible. He accepts me for who I am and encourages me to show my true self. I'm eternally grateful to have him in my life."
Hilton and Reum announced their engagement
It's official! The 'That's hot!' star is off the market and expected to tie the knot with her latest beau. Hilton posted on Twitter, letting all her fans know that Reum popped the questions on Saturday, February 13, her birthday! "When a walk on the beach changes your life. Carter marked my birthday in the most breathtaking way," Hilton wrote. "I said yes, with all the joy and confidence that comes with knowing he's more than my love."
According to Vogue, the newly-engaged couple is gushing over each other and their future. "I am excited about this next chapter and having such a supportive partner," Paris says. "Our relationship is one of equals. We make each other better people. He was absolutely worth the wait!"
"From our very first date, I was able to get to know the real Paris," Reum recalls. "As people who have seen her documentary and recent advocacy work know, Paris is kind, smart, driven, authentic, and an amazing woman, and I can't wait to have her as a partner in life." It's safe to say that fans aren't the only ones counting down the days until the big day, and fans surely love Paris Hilton's fiancé given the amazing things he has to say about her. There's no doubt it will be just as fabulous as the bride-to-be!