Paris Hilton's Least Favorite Part of Her Body? Her Size 11 Feet
Famous celebrities are just like humans. Maybe there are some discrepancies in the details, but, at the end of the day, everyone can relate to similar issues on some level.
Paris Hilton is one celebrity that everyone seems to know. She has established a brand and career for herself over the past decade. However, when it comes to being insecure, Hilton revealed there is one aspect of her body that is her least favorite.
Take a look back at Hilton's journey in the spotlight, and see what the star shared about her body. 
What is Paris Hilton most famous for?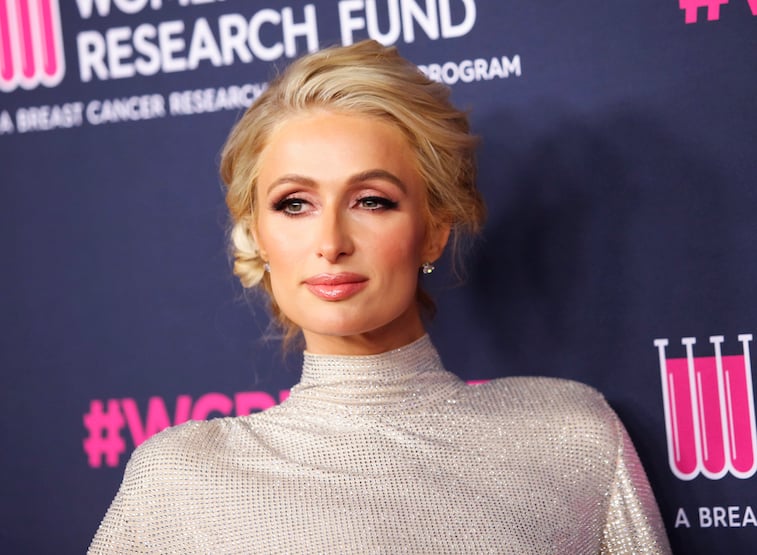 RELATED: Paris Hilton's Pink Present Cost Her $200K
Hilton grew up being famous simply for her family connections. The Hilton Hotel's brand and success fueled the star from a young age. However, Hilton made it very clear that she wanted a career and path of her own.
Hilton was working as a model before Hilton became a reality television star of The Simple Life. The E! cable network show challenged Hilton and her good friend Nicole Richie to abandon their luxurious lifestyles to get down and dirty, so to speak. The series was a huge hit and aired for 5 seasons before coming to an end. 
Recently, Hilton has spoken out about how she played into the bemused persona the show created for her. Nonetheless, even before the show first began airing, she has done an excellent job of showing the world how dimensional she actually is.
Many of her fans can probably recall when she dabbled in the music scene and created the top-hit "Stars Are Blind."
She is also very talented when it comes to fashion design. Hilton clearly likes to be creative. She even wrote a few books.
Paris Hilton as an author
Some people may be surprised to learn that Hilton is an experienced writer. Believe it or not, the famous celebrity has already published multiple books. Confessions of an Heiress was released in 2004. The star co-wrote the book with Merle Ginsberg.
Her next book endeavor focused solely on her. Your Heiress Diary was released in November of 2005. Hilton shared all of her tips and tricks to living a lavish lifestyle. Ironically enough, the content actually aligns with her recent explanations pertaining to how she was playing into an exaggerated personality she was known for on The Simple Life.
Hilton's fans loved the inside information, but they were surprised to learn about one of the star's irrational insecurities. 
What did Paris Hilton reveal about her body in 'Confessions of an Heiress'?
RELATED: Paris Hilton's Infamous Iron Bacon Hack Was Ahead of Its Time
Hilton has become an icon in today's day-and-age. One source explained, "she is a woman of pulsating beauty and high-class pedigree". Her fans and level of success are a testimony to her character and career.
On the surface, Hilton seems like a powerhouse who has absolutely nothing to worry about, but, as she revealed in Confessions of an Heiress, that, unfortunately, isn't the case. In the book, the star wrote, "I desperately hate one thing about my body: I have size 11 feet."
It seems like a minor detail in the grand scheme of things, but Hilton went on to explain via Evening Standard:
"It sucks because in stores I see all these supercute shoes like Guccis, YSLs, and Manolos. And when they're brought out in my size, they look like clown shoes on me! I can't wear flats because my feet are too long. At least high heels shrink how long my feet look. But forget about ever seeing me in ballet slippers or tennis shoes: I'd look like I was wearing canoes!"
Though that does seem frustrating, Hilton is completely perfect as is. Insecurities can be natural, but there is absolutely nothing wrong with any size foot.
Nonetheless, Hilton's fans appreciated her candid nature when discussing the issue.