Paris Hilton's Pink Present Cost Her $200K
Paris Hilton may not be the biggest celebrity in Hollywood anymore, but her fame and fortune have still allowed her to make a lot of extravagant purchases. One of those purchases happened a decade ago during The Great Recession. While the auto industry wasn't doing too hot back then, she helped stimulate them by buying herself a very expensive gift. Here's a look at the custom $200k gift Paris Hilton bought for herself as a Christmas present.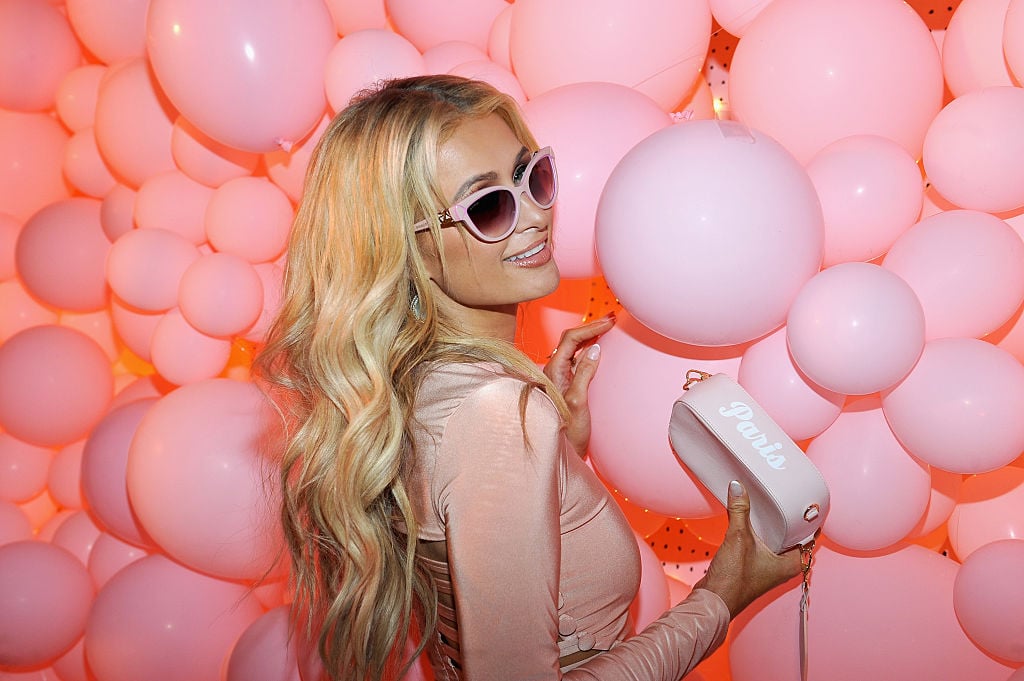 How did Paris Hilton afford such a gift?
Although she was born into money, a lot of money to be precise, she's also made it her career to diversify where she gets her money. She's a reality star, an actress, and she also DJs from time to time. This was necessary because, perhaps due to the bad publicity that she earned for herself and her family, her grandfather, Barron Hilton, donated most of his billions to charity and did not leave her much in terms of an inheritance. 
To be clear, she did get a couple million dollars from her granddad when he passed away, but through her many business ventures, she's also been able to become her own woman. Currently, she's worth about $300 million, and most of that money comes from her own business choices these days. So, like anyone who's become successful, she decided to treat herself with a lavish Christmas gift. 
Paris Hilton's pink Bentley Continental GT
According to Auto Evolution, in 2008, for Christmas, she bought herself a brand-new Bentley Continental GT that was painted baby pink. Since this was a brand-new car, it was probably a 2009 model year Continental GT. 
Auto Blog said that a 2009 Continental GT came equipped with a 6.0-liter twin-turbocharged W12 engine that generated 600-hp and 553 lb-ft of torque. This powerful luxury car was valued at just over $200,000. As for why it was painted pink, Auto Revolution said that it's because it's something that Hilton had always wanted when she was a kid. 
"I've just always wanted a pink car. I think when you're a little girl and you have the Barbie Corvette you're always like, 'Oh, I wish I had a car like this one day,'" she said, according to Auto Revolution. This pink Bentley fulfilled her childhood dream well, but Hilton didn't stop there. She also customized it in other ways, too.
Paris Hilton also wanted a diamond-encrusted dashboard 
A pink Bentley Continental GT is something that you'd expect to find in Hilton's garage, but, since it was Christmas, she wanted more than just that. Auto Evolution said that she wanted Bentley to install a diamond-encrusted dashboard onto her car. This special dashboard was worth well over $200,000, which meant that she paid the price of her car to outfit her car with that diamond-encrusted dash. 
Since the world was in the middle of a recession, Bentley couldn't fulfill that request right away. Despite that setback though, this pink Bentley was still her dream car, as she said that she would try to drive it as often as possible, according to US Magazine. 
Everyone grows up however, and even though this pink Bentley fulfilled her childhood dreams, she has since added other cars to her collection. Hot Cars said that she has an assortment of other luxury cars, such as a blue Bentley Continental GT Cabriolet, a black Range Rover Evoque, and even a black GMC Yukon hybrid. One of her most recent purchases was a BMW i8, which is another luxury hybrid.