Paris Hilton's Wedding Dress Is a Tribute to Mom and Sister
Paris Hilton is married, and fans couldn't be happier for the heiress. Her journey to the altar has been documented on social media and in various streaming specials, and it's clear that the former reality star is truly ready to begin the next phase of her life.
Hilton and her then-fiance, Carter Reum, were married on November 11, and in the days since, the newly-married star has shared a number of photos of all of her stunning wedding looks. Fans have noticed that not only did Hilton rock a total of six different dresses on her wedding weekend but that her "main" dress seems to be a sweet tribute to her mother and sister.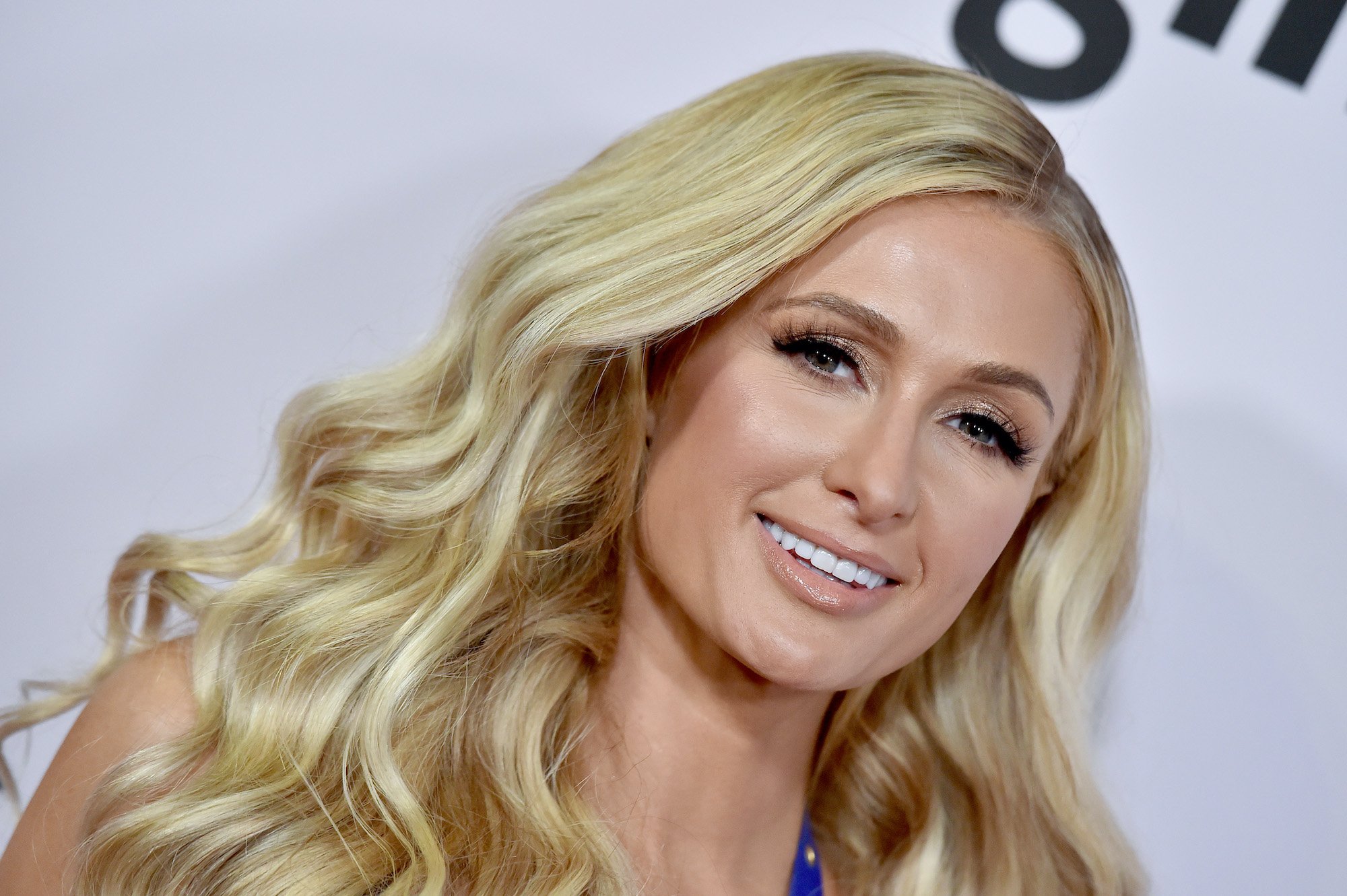 Paris Hilton's main wedding dress was a stunning lace number
While Paris Hilton had a total of six outfit changes throughout her wedding weekend, she walked down the aisle in a stunning wedding gown that was absolutely picture-perfect. The dress, as reported by People Magazine, was a custom piece by designer Oscar de la Renta, and featured a high neck and long sleeves. The dress, which has a long train, featured a bodice and sleeves covered in pressed flower threadwork embroidery, which faded into the elegant tulle ball skirt.
She sported a matching veil, one that was crafted by Oscar de la Renta creative directors Fernando Garcia and Laura Kim. The veil featured floral designs around the base, perfectly complimenting a dress that was designed to make the reality star look like a princess. 
How was Paris Hilton's primary wedding dress a tribute to her mother and sister?
Fans of the Hilton family were quick to note that Paris Hilton's main wedding dress was very similar to dresses worn by both her mother, Kathy Hilton, and her sister, Nicky Hilton, on their respective wedding days. People Magazine reports that Nicky Hilton also wore a long-sleeved, high-neck style for her wedding to James Rothschild in 2015, although her dress was created by Valentino Haute Couture. 
Kathy Hilton, mother of Paris Hilton and Nicky Hilton, has kept many details about her 1979 wedding to Richard Hilton rather private, but in a photo that she once shared from her big day, fans can see that Kathy Hilton's dress was also a long-sleeved, lace gown.
In her wedding portrait, she wears a simple veil adorned with small flowers and carries a bouquet of white flowers—very similar to the bouquets carried by both of her daughters. Clearly, Paris Hilton was paying homage not only to her sister's beautiful wedding look but to her mother's timeless style as well. 
Paris Hilton sported a total of six looks for her wedding weekend
Of course, Paris Hilton turned things up a notch once the wedding ceremony was complete. Before moving on to the ceremony and enjoying her first dance with her new husband, she, according to Page Six, changed into a corseted off-the-shoulder Ghalia Lav dress, complemented by a sparkling tiara on her head. For the next part of her wedding reception, she wore another Oscar de la Renta dress, this one a short, off-the-shoulder style paired with matching lace heels.
As the evening's festivities wore on, Paris Hilton changed into a Pamela Rowland dress with stunning beadwork and sequins, complemented by a matching cape. The following day, she changed up the color palette for her looks, wearing a hot pink dress designed by alice + olivia. Finally, for the last show-stopping wedding look, Hilton was seen rocking a sheer dress covered with silver stars. It was truly a grand finale for a wedding weekend filled with a lot of fun and fashion.