'Paris in Love' Season 1 Episode 10 Recap: 'Bachelor Party Bacchanal'
A 'Paris in Love' episode recap is here and Paris Hilton is going to Las Vegas. But there's a problem, someone close to her plans on crashing the party.
Wedding planning takes a backseat in Paris in Love Season 1 Episode 10: "Bachelor Party Bacchanal." In the latest episode of the reality series, Paris Hilton and her now-husband, Carter Reum, head to Las Vegas, Nevada, to celebrate their upcoming nuptials with a joint bachelor-bachelorette party.
[Spoiler alert: This article contains spoilers from Paris in Love Season 1 Episode 10: "Bachelor Party Bacchanal"]
'Paris in Love' Season 1 Episode 10 recap: Kathy Hilton invites herself to the joint bachelor-bachelorette party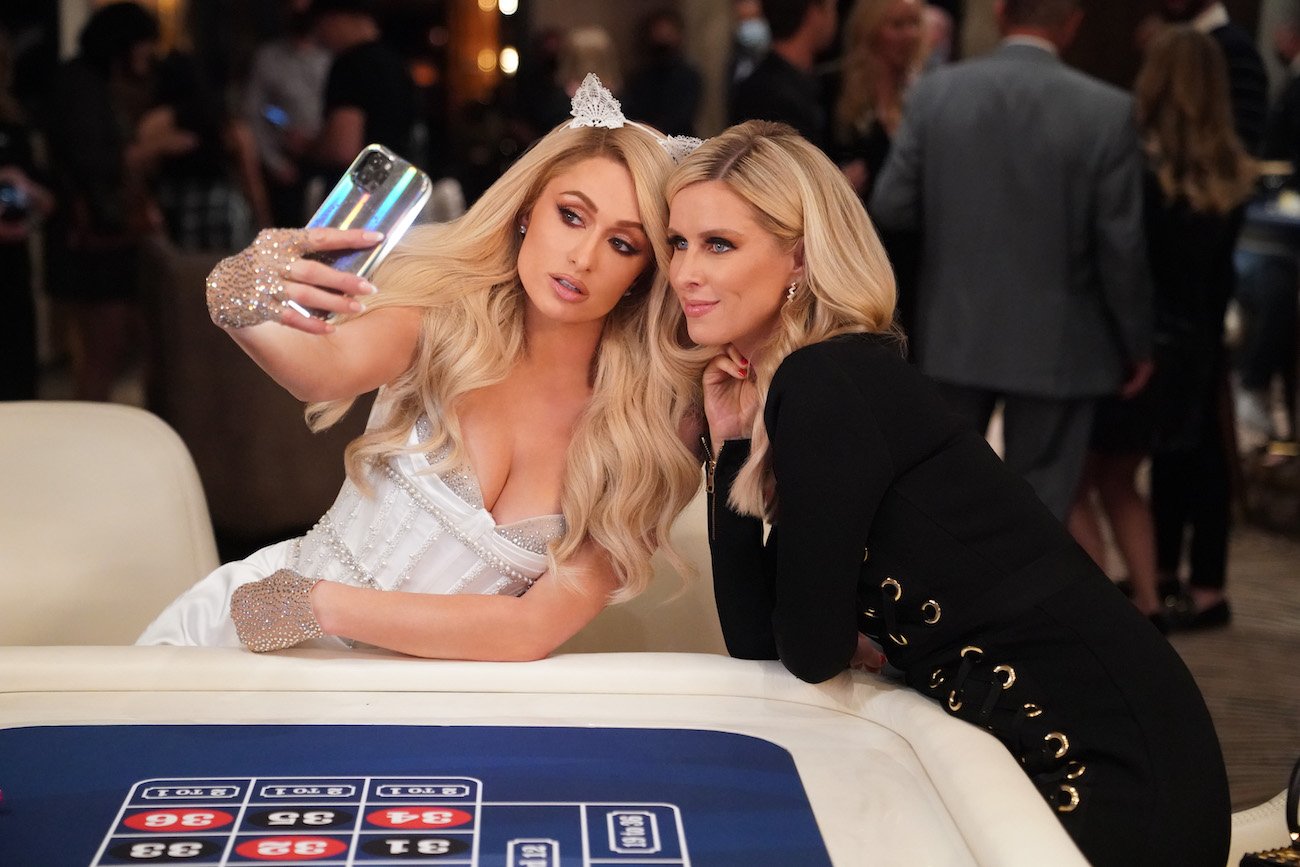 In the latest episode, which began streaming on Jan. 13, according to Peacock, Paris tries on wedding gowns she gets surprising news from her sister, Nicky Hilton Rothschild. 
Nicky says their mother, Kathy Hilton, said she's coming to Las Vegas for the bachelor-bachelorette party. Confused, Paris tells Nicky their mom's not coming. But Nicky's under the impression Kathy has every intention of showing up. 
Paris doesn't want her mom there. At the same time, she doesn't want to hurt her feelings. Especially given their recent therapy session about the traumatic boarding school experience Paris had as a teen. 
"I don't want to hurt her feelings because we're just talking to the therapist now, working things out," she told Nicky, noting she feels "bad because we finally had this therapy session."
"I feel like we're moving in the right direction," she added. "And then if I buzzkill her and I'm like, 'No, you can't come to Vegas,' I think it would just ruin everything." 
Paris and Carter have a party-packed weekend in Las Vegas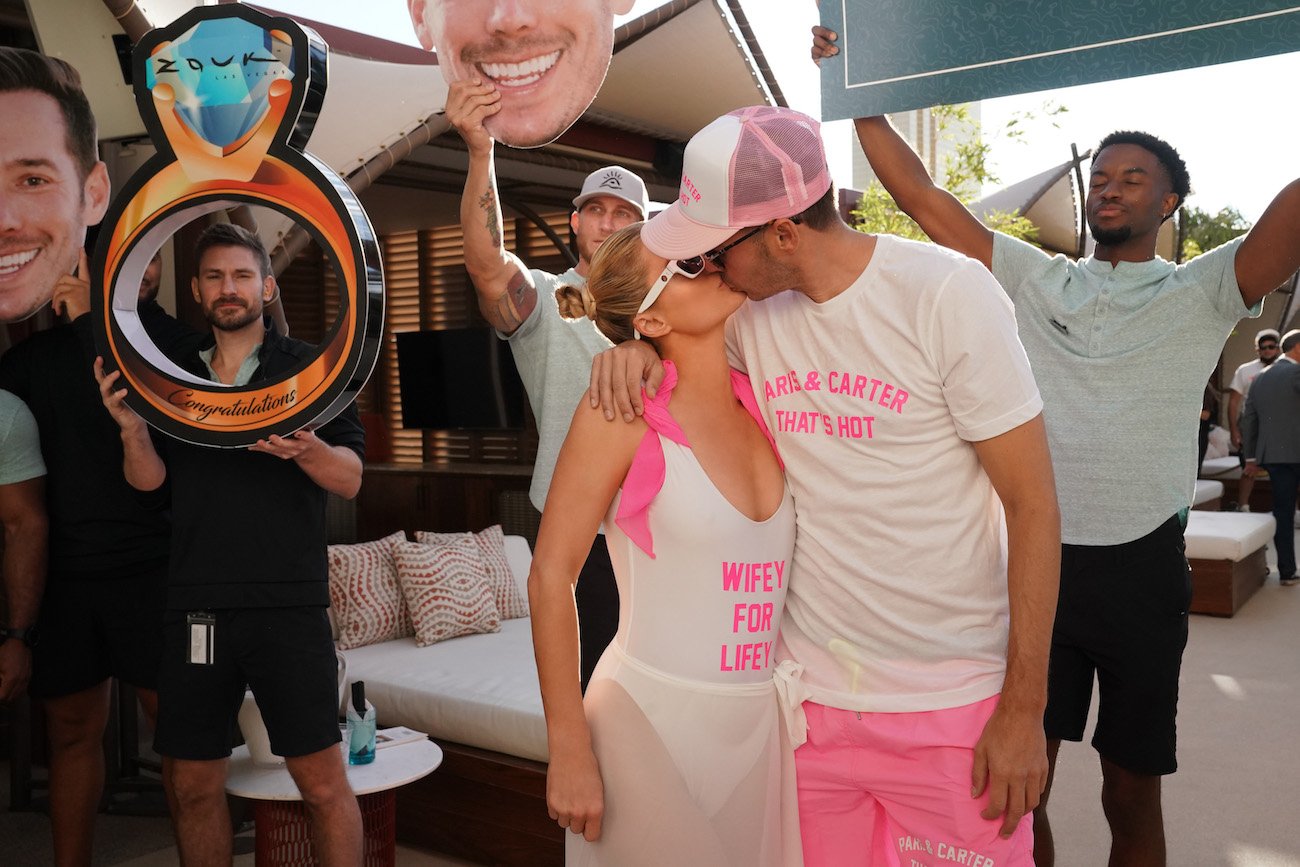 A week after Paris learns her mom plans on coming to the bachelor-bachelorette party, she and Carter head to Resorts World Las Vegas with their closest friends. 
They head to Area15 and check out neon art with Kathy nowhere to be seen. But, as Nicky told Paris earlier in the day, their mom is indeed in Las Vegas. 
Afterward, the Hilton matriarch and Real Housewives of Beverly Hills star shows up at dinner. Later in the weekend, after Paris gets an unwelcome surprise from a friend at a pool party, Kathy makes an appearance with Paris's father, Richard Hilton, in tow. 
But any worries Paris has about her parents crashing the party fade away. 
Paris vetoes the idea of a family member officiating her wedding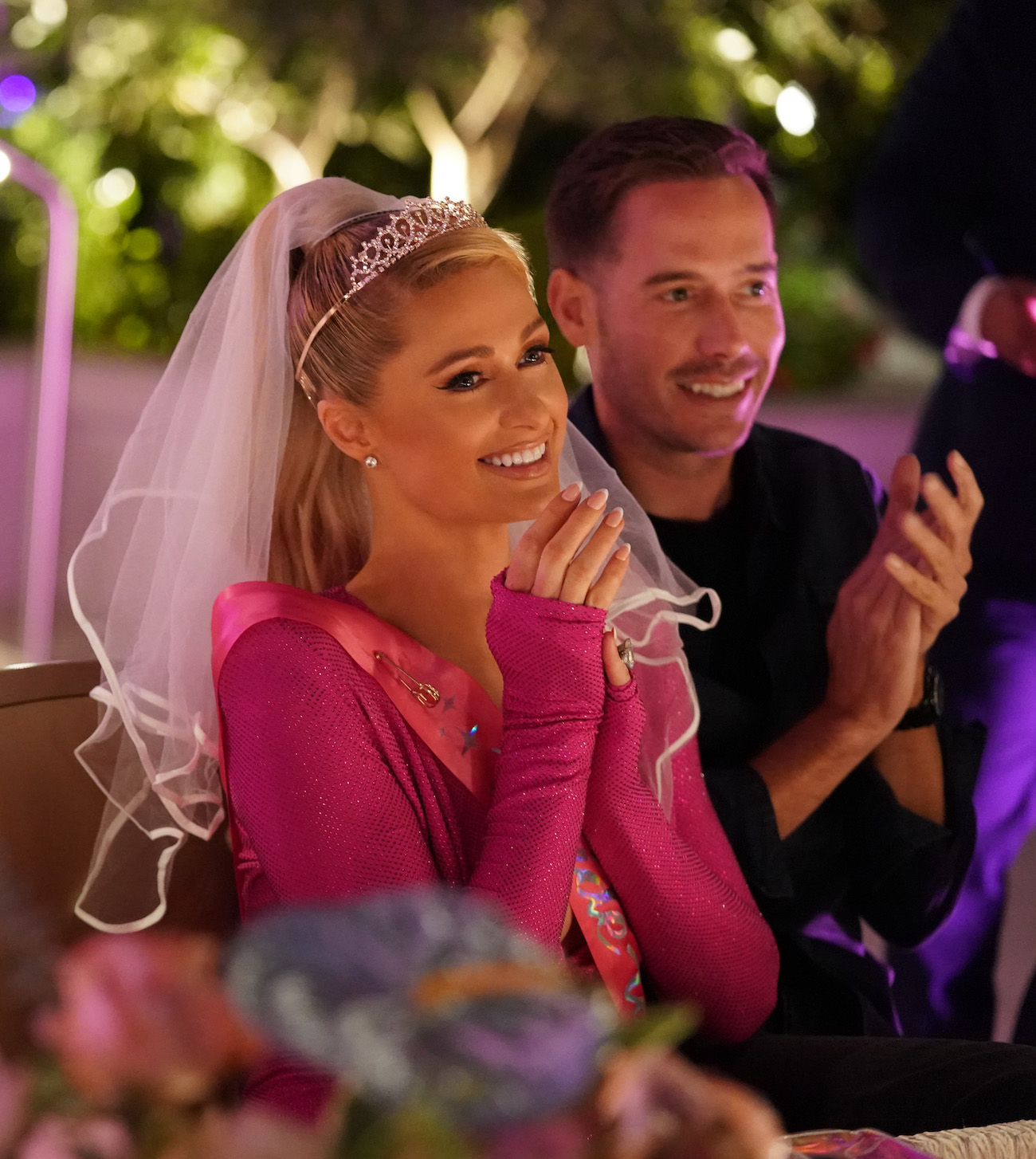 Who will officiate the ceremony? It's a question Paris and Carter have to answer soon because their wedding is four weeks away. 
Previously, Paris agreed Carter's brother, Courtney, could have the job. But she didn't think Carter was completely serious when he initially suggested it. 
So when the idea comes up again in Las Vegas Paris realizes she has to say something. Meanwhile, Kathy is adamant family shouldn't lead the ceremony. Ultimately, Paris speaks up, declining Courtney's offer to officiate only after a game of chance.
Later, Kathy and Nicky remark on how far Paris has come and praise her for telling Courtney how she feels.
Despite any hiccups along the way, Paris dubs the weekend the "best ever." 
A new episode of Paris in Love drops every Thursday on Peacock.