'Paris in Love' Season 1 Episode 12 Recap: 'I Do, Don't I (Part I)'
On the Jan. 27 episode of 'Paris in Love,' Paris Hilton's getting married. She's only days away from saying, 'I Do,' to Carter Reum but her wedding to do-list is long.
After months of planning, tears, and stressing Paris Hilton's finally getting married. On the latest episode of her reality series, Paris in Love Season 1 Episode 12: "I Do, Don't I (Part I)," the 40-year-old is having her bridal shower and finalizing last-minute wedding details.
[Spoiler alert: This article contains spoilers from Paris in Love Season 1 Episode 12: "I Do, Don't I (Part I)"]
'Paris in Love' Season 1 Episode 12 recap: Paris Hilton checks things off her wedding to-do list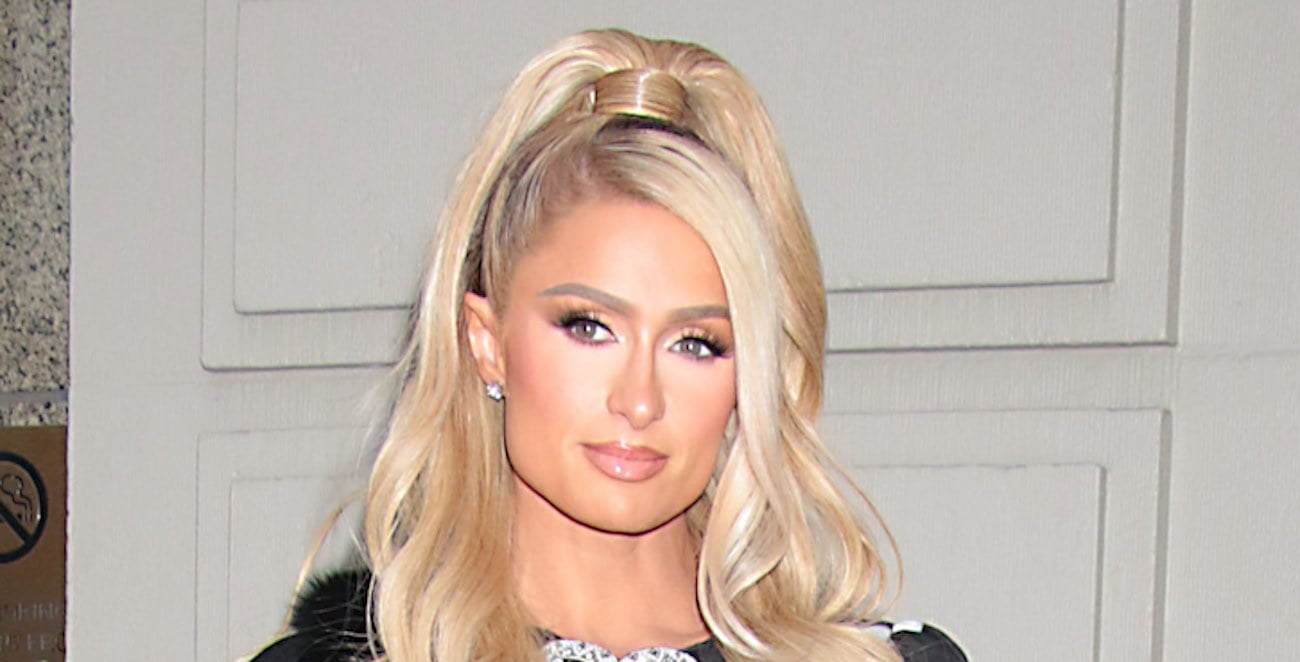 In the newest episode of Paris in Love, which began streaming on Jan. 27, according to Peacock, it's 11 days to the wedding. Paris still has a long list of things to do before she walks down the aisle. 
But, first, she's attending a "Paris in wonderland" themed bridal shower hosted by her mother, Kathy Hilton. It's a star-studded affair with Real Housewives cast members and Kris Jenner on the guest list. 
Following an afternoon of gifts, tea sandwiches, and celebrating with family and friends Paris gets back to work. She and her now-husband, Carter Reum, sign their marriage license. 
Carter's in for a surprise when he finds out Paris is going to remain Paris Hilton. "As I've said before, I am not a traditional bride," Paris shared. "And I feel like my last name is such a big part of me. It's my family legacy. I've worked so hard building my brand." 
As the wedding gets closer and closer Paris's schedule is jam-packed with activities. She goes to a tasting with her mom before raiding her closet for something old, something new, something borrowed, and something blue. 
On top of all that, Paris discovers she doesn't want her bridesmaids to wear different dresses as originally planned. With only days left fabric has to be sourced and the dresses have to be made. 
The 'Simple Life' alum sees her wedding dress for the first time
Paris hasn't seen her wedding dress yet and it's only days before her wedding. She's nervous as she flies to New York City for the big reveal. 
With her younger sister, Nicky Hilton Rothschild, there with her Paris sees her three custom-made gowns. Seeing them for the first time she's moved to tears. Paris tries on her Grace Kelly-inspired gown complete with long sleeves and a high collar.
Then she tries on a star-embroidered gown that holds a special meaning to her because her nickname is Star. Finally, she slips into the third look, a short white dress. Meanwhile, back in California Carter gets fitted for his tuxedo.
It's the wedding rehearsal and Paris Hilton hasn't written her vows
The day before the wedding is here. Paris is running around doing last-minute things before she walks down the aisle. But one thing she hasn't done? Write her vows. 
Carter, as Paris tells it, has been drafting his vows for months. Then during their wedding rehearsal at Brooklawn, an estate steeped in Hilton family history, Carter tells Paris he's created a bullet point version for her. 
He went through cards she's given him since they've been together and typed them up to make an outline of sorts for her vows. Meanwhile, Paris's parents are having trouble with her veil. 
Finally, it's November 11, 2021. Paris and Carter's wedding day. Paris is already an hour behind schedule and it's not even noon. After Carter gets her out the door to the venue she learns her mother has rearranged the seating chart. 
A new episode of Paris in Love drops every Thursday on Peacock.