'Paris in Love' Season 1 Episode 13 Recap: 'I Do, Don't I (Part II)'
In 'Paris in Love' Season 1 Episode 13: 'I Do, Don't I (Part II),' Paris Hilton and Carter Reum get married in a star-studded ceremony featuring a performance by Demi Lovato and more.
Paris Hilton's wedding day is here. In Paris in Love Season 1 Episode 13: "I Do, Don't I (Part II), the finale of her reality series, she weds Carter Reum at her family's former estate. But, before Paris walks down the aisle — and after — there's stress, tears, hugs, and laughter.
[Spoiler alert: This article contains spoilers from Paris in Love Season 1 Episode 13: "I Do, Don't I (Part II)"]
'Paris in Love' Season 1 Episode 13 recap: Paris Hilton stresses on her wedding day
In the finale episode of Paris in Love, which began streaming on Jan. 27, according to Peacock, the big day is here. It's November 11, 2021, and Paris and Carter are getting married. 
But before that happens Paris has to not only get ready but also write her vows. Plus, there is the seating chart to worry about. So while her bridesmaids get ready at her mom's house, Paris reviews the seating chart while getting her hair and makeup done.
Hours go by and suddenly it's only 30 minutes to the ceremony. Paris still doesn't have her vows done. As she's about to walk down the aisle Paris is still tweaking her vows. 
Meanwhile, guests such as Paula Abdul, Demi Lovato, Kim Kardashian West, are waiting for the ceremony to start. 
Paris Hilton and Carter Reum say their vows
After stressing about writing her vows the time is here. Carter says his vows first, promising to always hold Paris's five cell phones and capture content for her. 
Then it's time for Paris to say her vows. She looks at her notes but admits to everyone she's freestyling a little bit. After trying to kiss multiple times they finally say their I do's and kiss after officially becoming husband and wife. 
What follows is a performance of Whitney Houston's hit song, "I Will Always Love You," by Paris's friend Demi Lovato. Guests enjoy cocktail hour while Paris and Carter take photos. At one point, Kim Kardashian West pops by to congratulate Paris and joke about catching the bouquet. 
Although the ceremony's behind her Paris is still stressed. At the reception, she and Carter will have their first dance as a couple. And, as she tells Kim, she's not a good dancer. 
Plus, she and Carter only had one dance lesson because of their busy schedules. Nevertheless, Paris and Carter dance to "Just the Way You Are" by Bruno Mars. 
Paris Hilton's wedding ends with a neon carnival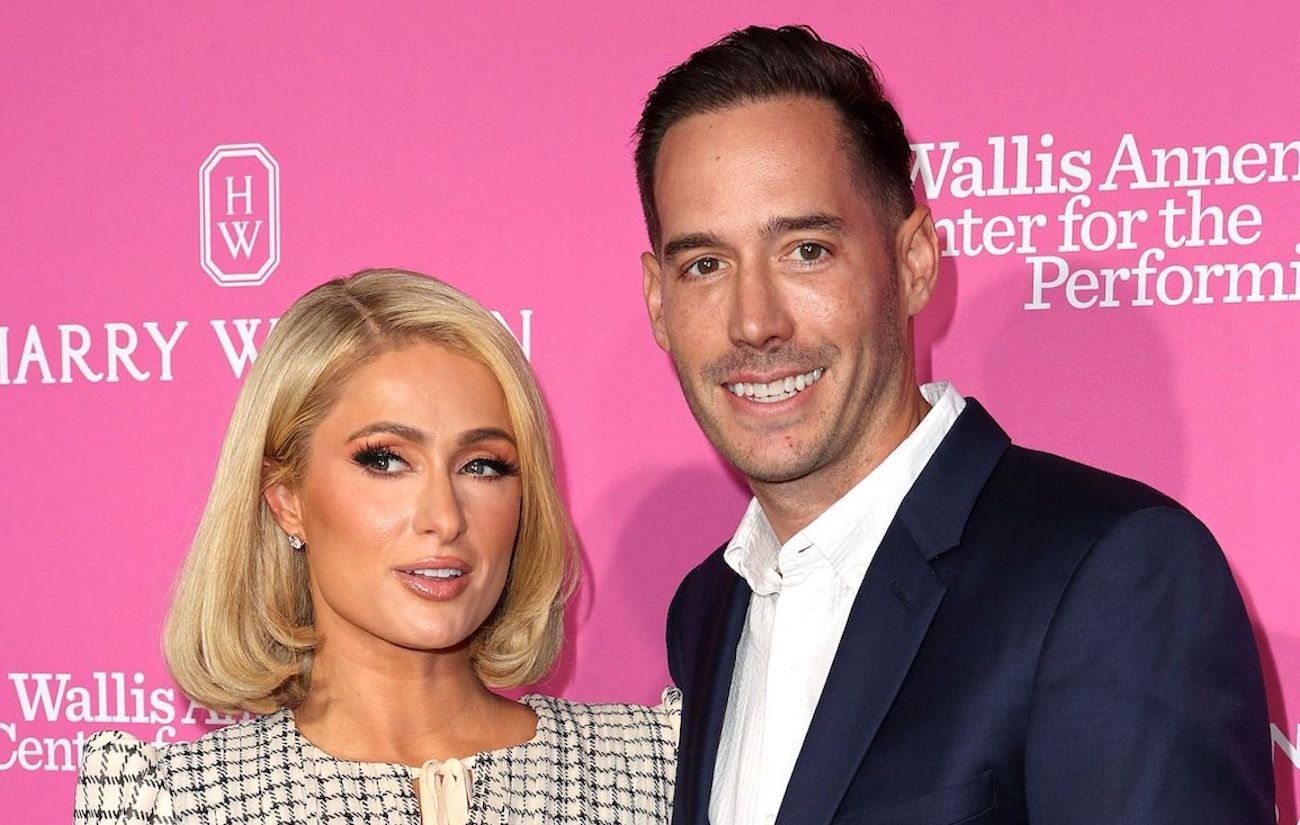 After Paris and Carter's wedding, the party's not over. The next day guests attend a neon-themed carnival at the Santa Monica Pier. Once again, it's a star-studded event.  Billy Joel makes an appearance and Diplo performs.
Paris and Carter unwind and have fun with their friends and family. They play carnival games and Paris wins a prize with her face on it. The newly minted bride and groom end the night with a ride on the Ferris wheel. 
Every episode of Paris in Love Season 1 is available to stream on Peacock.