Parker McCollum Wrote the Song 'Hallie Ray Light' Before They Started Dating
Parker McCollum is one of the brightest stars on the country music scene, with three albums under his belt and several hit singles. McCollum, who burst onto the charts in 2017 with the release of his album Probably Wrong, has been a mainstay ever since.
His music blends several genres together, attracting fans of all ages and drawing comparisons to classic country music stars like Eric Church. Like many top artists, McCollum takes inspiration from his songs from everyday life – and his longtime love, Hallie Ray Light, has formed the basis for at least one of his most popular songs.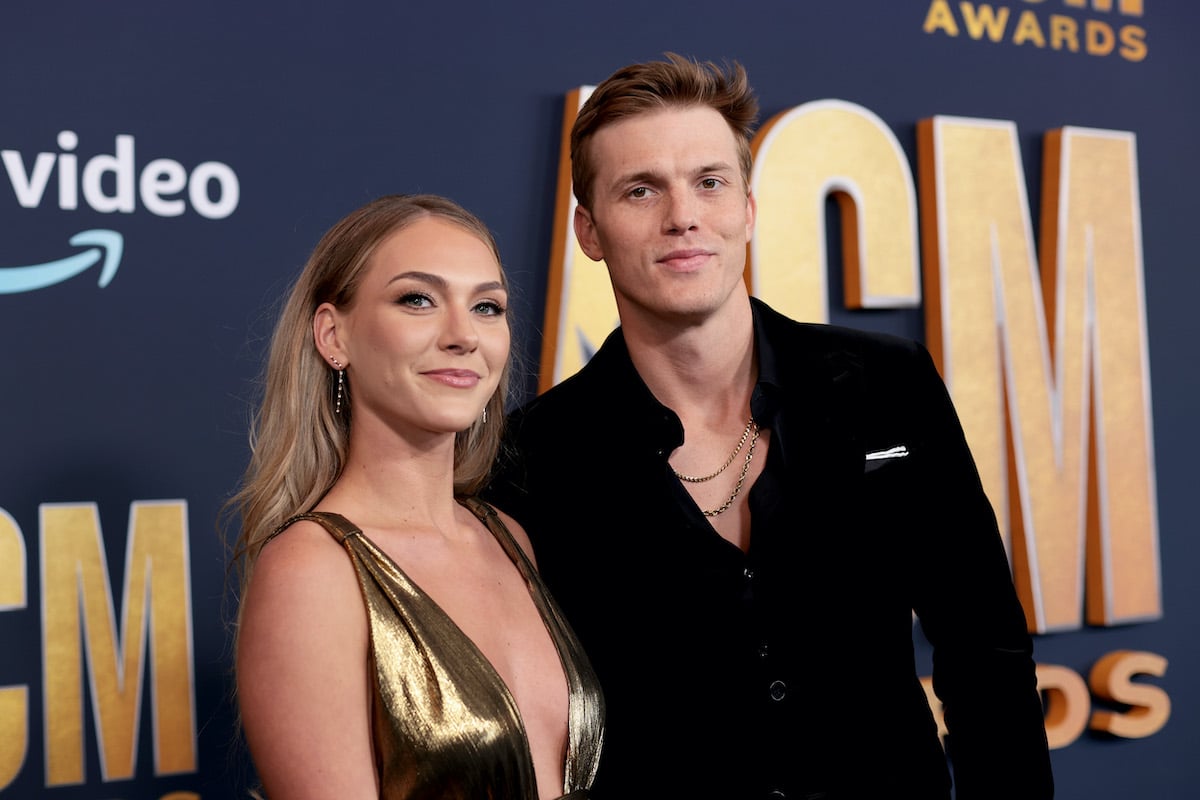 What did Parker McCollum say about writing his song 'Hallie Ray Light'
In a June 2021 interview with country music talk show host Bobby Bones, Parker McCollum opened up about his song "Hallie Ray Light," which was first featured on his 2020 EP Hollywood Gold. McCollum admitted that the story behind the song is "funny," noting that before he and Hallie Ray Light started dating, a friend of his had mentioned the young woman to McCollum, encouraging them to meet up.
"This was like three or four years ago now," McCollum said. "And he had been telling me about this girl named Hallie Ray Light, and he was like 'you gotta meet this girl.'" McCollum described how he had never seen a picture of Light at that point, but that he realized,
"I remember being like, 'Hallie Ray Light has to go on a song.' Long story short, she ended up coming to a show … it was my first night ever on a tour bus. She did not think a lot of me … but I was writing that song, 'Hallie Ray Light' the whole time she was ignoring me."
McCollum noted that eventually, after about nine or 10 months, the two started dating – and it was at that time that he decided to make a small but important change to the end of the song, changing the lyrics from "goodbye Hallie Ray Light" to "goodnight Hallie Ray Light." 
Parker McCollum and Hallie Ray Light got engaged in the summer of 2021
McCollum and Light embarked on an epic romance that would carry them through some difficult times. In an August 2021 interview with People Magazine, McCollum revealed that although the two broke up briefly at the end of 2020, they reunited just a few months later – and this time, he wasn't taking any chances. "I couldn't wait to ask her to marry me," he said.
McCollum explained that it was the perfect time for the proposal:
"There was no backup plan and no hesitation. I didn't overthink one thing. I was like, 'It can't get any better than her.' There was no doubt in my mind that I was making the right decision. She saved my life in a way. I don't think I was headed down the right road."
Parker McCollum and Hallie Ray Light got married in March 2022
In recent months, McCollum's star has risen in the world of country music, and now, the young artist is preparing to embark on a summer tour with the superstar singer Thomas Rhett. However, before he left, McCollum made sure to tie the knot with Hallie Ray Light, now Hallie Ray McCollum. The two were married in a beautiful ceremony on March 28, 2022, according to Light McCollum's Instagram post.
For McCollum, one of the most promising talents in the entertainment industry, the future looks nothing but bright.
RELATED: Dolly Parton's Response to People Who Said She Abandoned Her Country Roots for Pop