'Parks and Rec': Aubrey Plaza Revealed That April Was Written for Her
There are plenty of great actors that make up the dynamic cast of Parks and Rec. Much like The Office, the show is a testament to the magic that can occur on-screen when casting directors are committed to creating a robust ensemble cast. The youngest member of the main cast is none other than Aubrey Plaza. On Parks and Rec, Plaza played the role of April Ludgate-Dwyer to perfection. April was equal parts mean, apathetic, lovable, weird, and secretly sweet.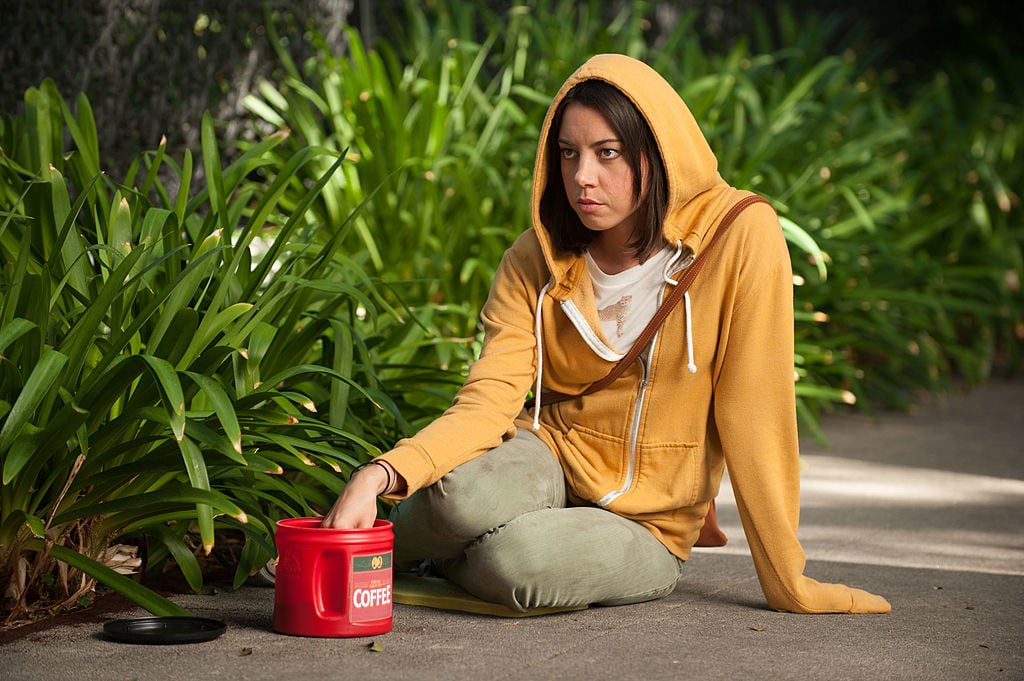 Plaza's deadpan humor and facial expressions brought a truly unique energy to the Parks and Rec cast. In fact, Plaza played the role of April so well that it's hard to imagine any other actor playing her character. But, what most fans don't know is that the character of April was actually written for Plaza back before the premise of the show was even decided upon.
How Aubrey Plaza got cast on 'Parks and Rec'
But just how did Plaza manage to join the cast of Parks and Rec? According to Off Camera, the story started when Allison Jones (a well-respected casting director who cast The Office also) contacted Michael Schur (one of the creators of Parks and Rec) after meeting with Plaza. According to Schur, Jones described Plaza as "the weirdest person in the world," before declaring that she was sending the actress his way.
When the pair finally met up, Plaza confessed that she had no idea what was at stake. When they spoke, Parks and Rec as we know it didn't even exist. "I didn't realize the weight of what could have how come out of that and also, I think, because I wasn't used to going on meetings like that and stuff. I didn't know like the protocol like how they were supposed to go down so I was kind of over-sharing my opinions about his ideas and what I thought was funny and what I didn't think was funny," Plaza revealed.
The character of April was written for Plaza
Schur echoed Plaza's sentiments that the meeting was bizarre and even stated that it was one of the most uncomfortable hours of his life. But, right after speaking with Plaza, he went home and wrote a scene for her, securing her place in the cast. In fact, the character of April is so heavily inspired by Plaza, that in the original script for Parks in Rec, April is named Aubrey.
"In the original pilot script which I have, I found it in my garage yesterday which was like blowing my mind the character is named Aubrey. They wrote the character as Aubrey and they changed it to April right before we started shooting,' Plaza recalled. But, even though the character was written for her, Plaza still felt a bit of imposter syndrome as a Park and Rec cast member.
Plaza felt imposter syndrome when 'Parks and Rec' first started
"I was just like just keeping my head down just trying not to make a loud noise. Like I was just like at any moment like they're gonna like discover that I'm a complete fraud and I have no business like being on television," Plaza revealed. Surely, Plaza knows now that she certainly had a place on television. We certainly couldn't imagine Parks and Rec without April Ludgate.