Retta Reveals This 'Parks and Rec' Star Made Her 'Blush' With 'Filthy' Improv
Even though Parks and Rec is scripted, the cast was often given lots a leeway in terms of improvisation. Given that Amy Poehler came from an improv background and co-founded the famous UCB and Aziz Ansari had a background in stand up comedy, the cast was well adept at thinking on their feet. In fact, …
Even though Parks and Rec is scripted, the cast was often given lots a leeway in terms of improvisation. Given that Amy Poehler came from an improv background and co-founded the famous UCB and Aziz Ansari had a background in stand up comedy, the cast was well adept at thinking on their feet. In fact, fans of Parks and Rec have the actors to thank for a lot of their favorite lines of the series.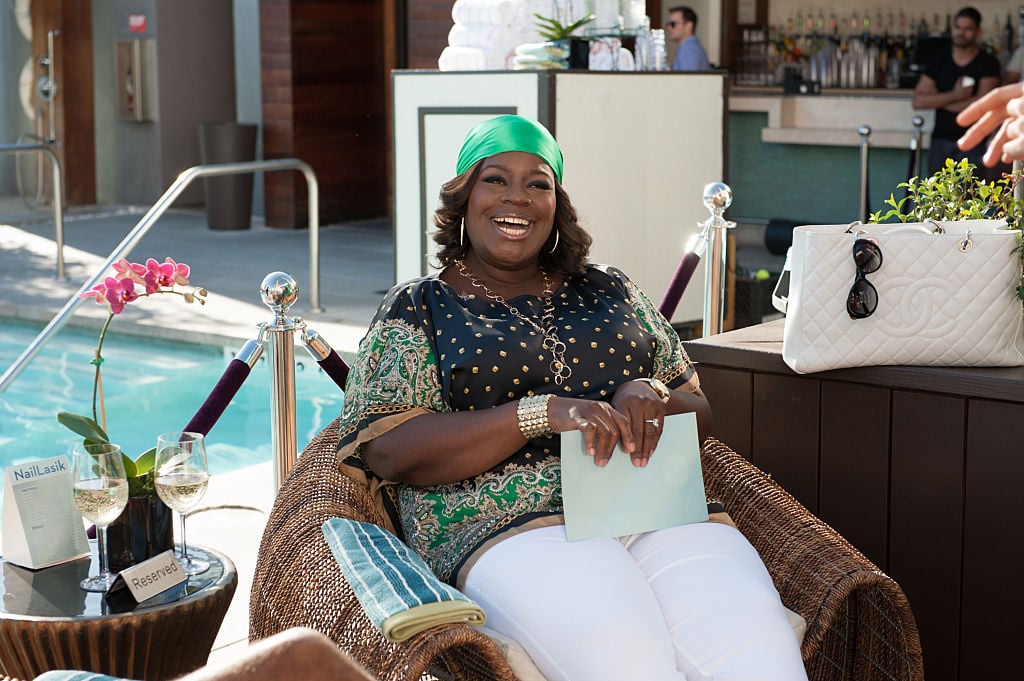 So how did improv work on the set of Parks and Rec considering the actors were also given a script? After a scene was filmed multiple times, the creators allowed the cast to do one final take. During this take, actors were allowed to improvise whatever lines they wanted as long as they were able to keep the story moving.
'Parks and Rec' cast members were allowed to do a fun take
In an interview with Vulture, Retta described how the final takes worked. Retta, of course, played the role of the highly confident and loyal Donna Meagle, on Parks and Rec. "Every scene, we do a take, the last take, that's called the 'fun run.' It's where you can do whatever you want as long as you take the story where it's supposed to go," Retta shared. The fun runs often produced a lot of funny content; but, according to Retta, it produced some rather dirty content as well.
Of all her Parks and Rec castmates, Retta recalled Nick Offerman, who famously played Ron Swanson, as the person with the dirtiest sense of humor. She was shocked when she discovered how dirty Offerman's jokes could be since they were in direct contrast to his sweet personality. "Nick is super sweet, and the loveliest guy ever. But Nick was the first person who clued me in to how blue our actors could work. He would improv stuff that was so filthy," Retta recalled.
Retta was surprised by Nick Offerman's jokes
One scene, in particular, stood out to Retta in terms of witnessing Offerman's dirty sense of humor. During a fun run, Offerman surprised the Parks and Rec cast with a particularly crude joke. Though Retta was unable to recall exactly what was said, she absolutely remembers the effect that it had on her.
"One day, we're doing a scene in the conference room. And during the fun run — I can't remember what Nick said, but I blushed so hard, I could feel the heat in my face. I was like, Oh. My. God. I thought he was so innocent, and this was the first time I saw who the real Nick was. When they say 'fearless performers' —  I could see what they meant. That's Nick Offerman," Retta said of her fellow Parks and Rec alum.
Retta developed her improv skills on 'Parks and Rec'
Clearly, the Parks and Rec cast was unafraid to take big risks when it comes to improv. Though Retta's humor isn't as dirty as Offerman's she, did greatly improve her improv skills while starring the hit NBC comedy. Retta even remembered the first time one of her own improv lines made the cut.
"It was the episode where were trying to get Pawneeans to stop putting their mouths on the water-fountain nozzle. Ann was heading that task force, and she was trying to get suggestions from us. And she said to Donna, 'Do you have any ideas?' And I said, 'Do I look like I drink water?'" Retta recalled about the fan-favorite line. We're glad that the Parks and Rec cast were given the freedom to play on set. The show wouldn't have nearly as good without their ad-libbed contributions.